31 Days of Real Life 2016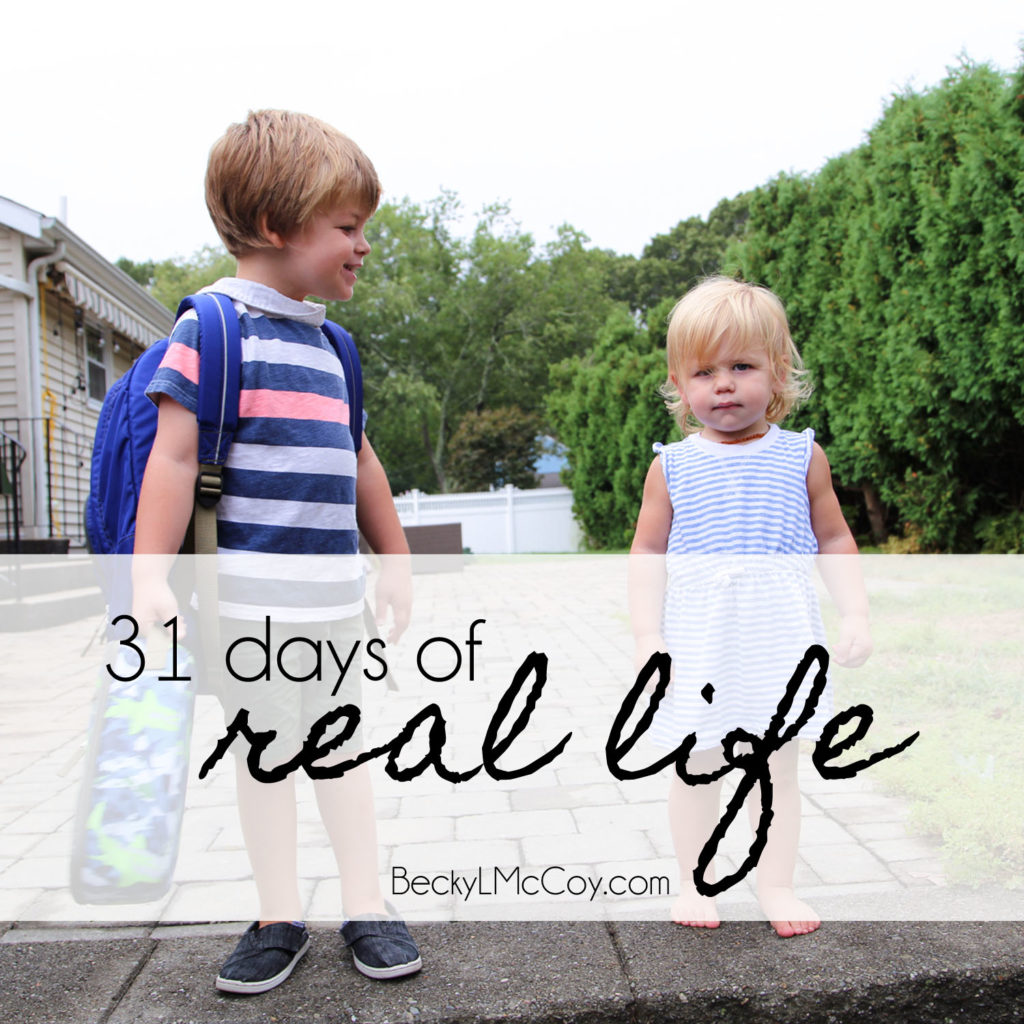 October is my favorite month to be a writer. I've been doing Write 31 Days for several years now and it's a refreshing opportunity to think about writing and blogging in a different way. This year I'm repeating the theme "31 Days of Real Life" – documenting the reality of my widowed-with-young-kids life through photography. If you're curious, you can read through last year's 31 Days of Celebrating Real Life.
You can expect one post per day. Some will have words, others will just be photos. Once a week, I'll try and send out a summary email of that week's posts so it's easy for you to keep up!
Join the email list to get the 31 Days of Real Life weekly summaries.
Starting Saturday, you'll also be able to follow many other amazing writers who will be participating as well! I encourage you to explore, support, and encourage a few people; committing to write for 31 days can feel overwhelming and a few kind words from a reader is exactly what it takes to stick with it.
---
Don't forget! 15% off at KaramaCollection.com ends 9/30. Use coupon code MCCOY16SS
Get 3 Truths (And A Lie) for when life is ridiculously hard