31 Days of Celebrating Real Life [10/17/15]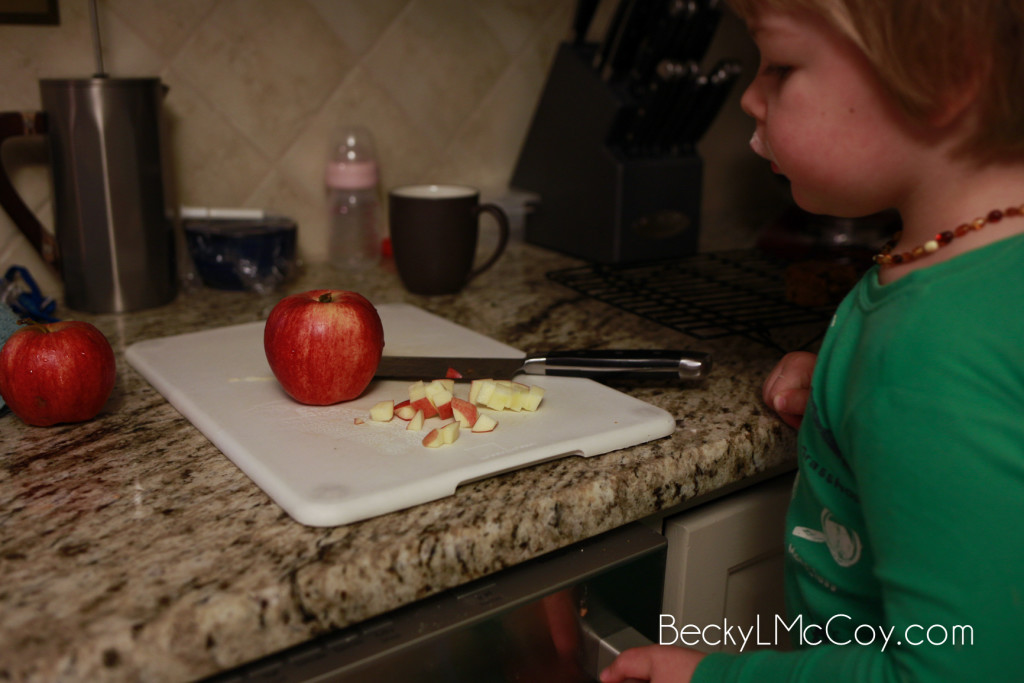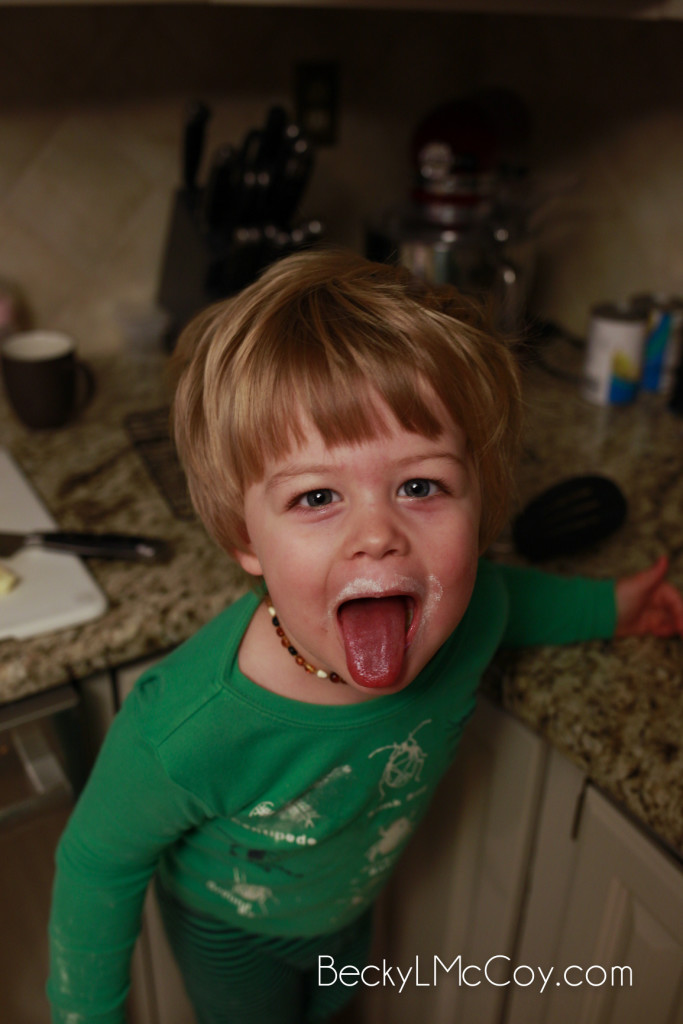 Every Saturday morning before Caleb was born, Keith would make apple pancakes. We never got back into the routine of it, so today Caleb and I got up and made apple pancakes together. It was fun. I'm thankful to teach him some traditions that his dad and I enjoyed together.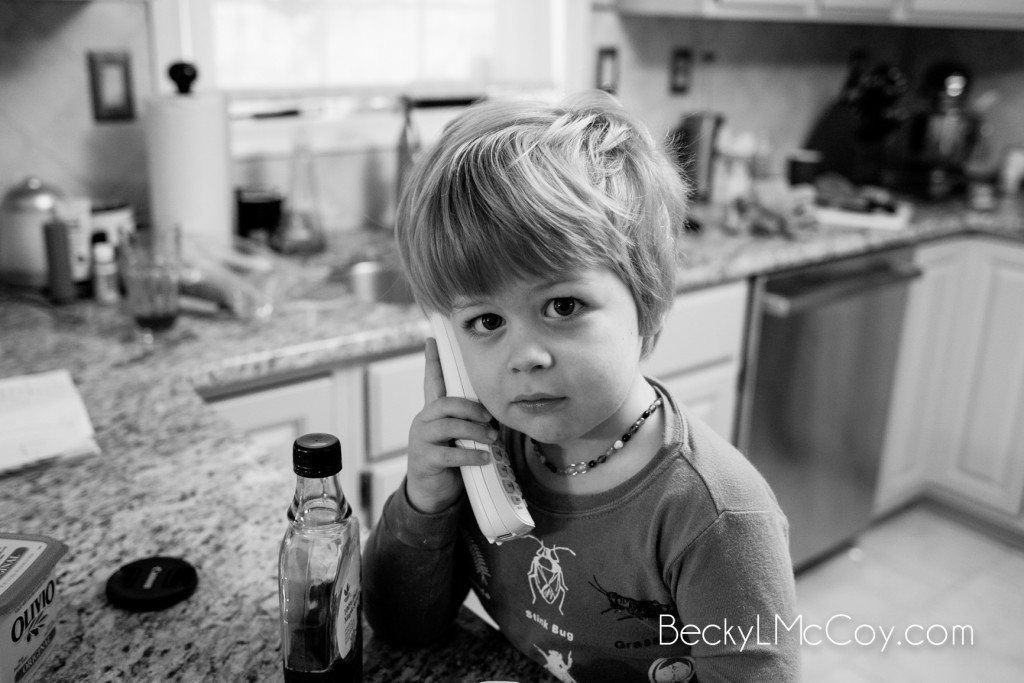 He asked to call Gigi and invite her over to play. As the phone was ringing, he looked at me and told me to go sit on the couch. I guess he needed a private conversation.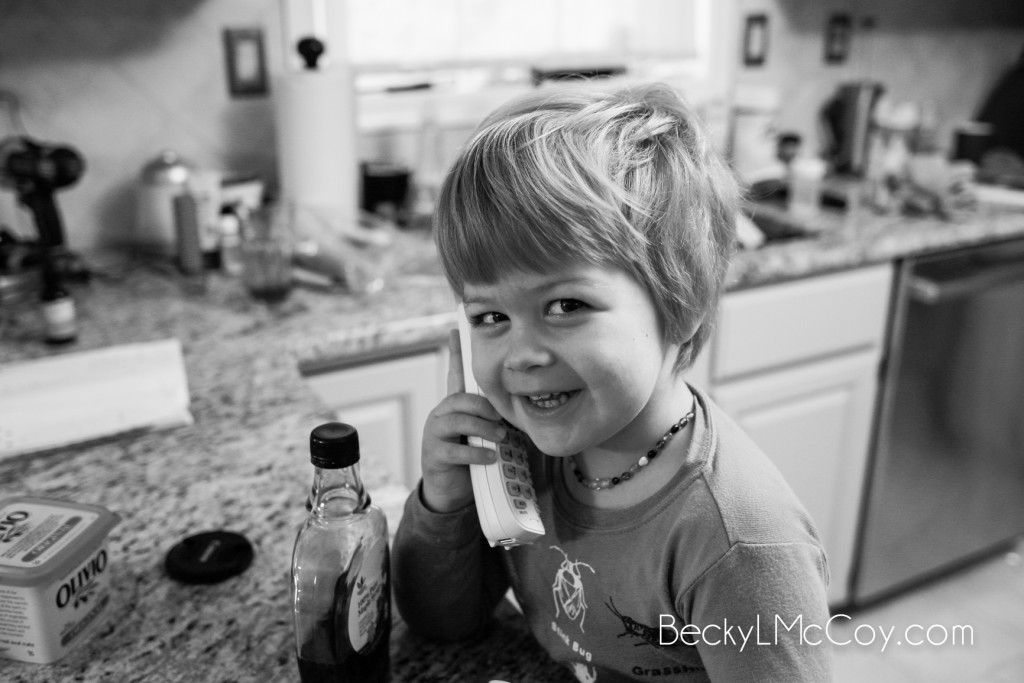 I'm glad I stayed because once she answered, his face lit up. This may be one of my favorite photos of him. There's also a lot of real life going on in this photo: totally cluttered counter tops that got cleaned up after breakfast and then ended up that crazy again after making cookies tonight.
I remind myself that memories are more important than a perfectly maintained kitchen.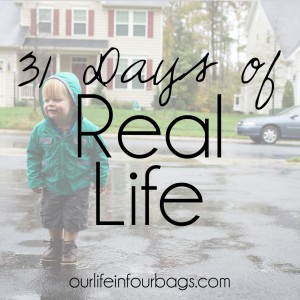 [click image for more in this series]
---
I'm so excited that the 31 Days team has put together a $500 shopping spree with DaySpring so you can add some of the Daily Grace collection to your home, too.
[enter the giveaway here]
Get 3 Truths (And A Lie) for when life is ridiculously hard