31 Days of Celebrating Real Life [10/28/15]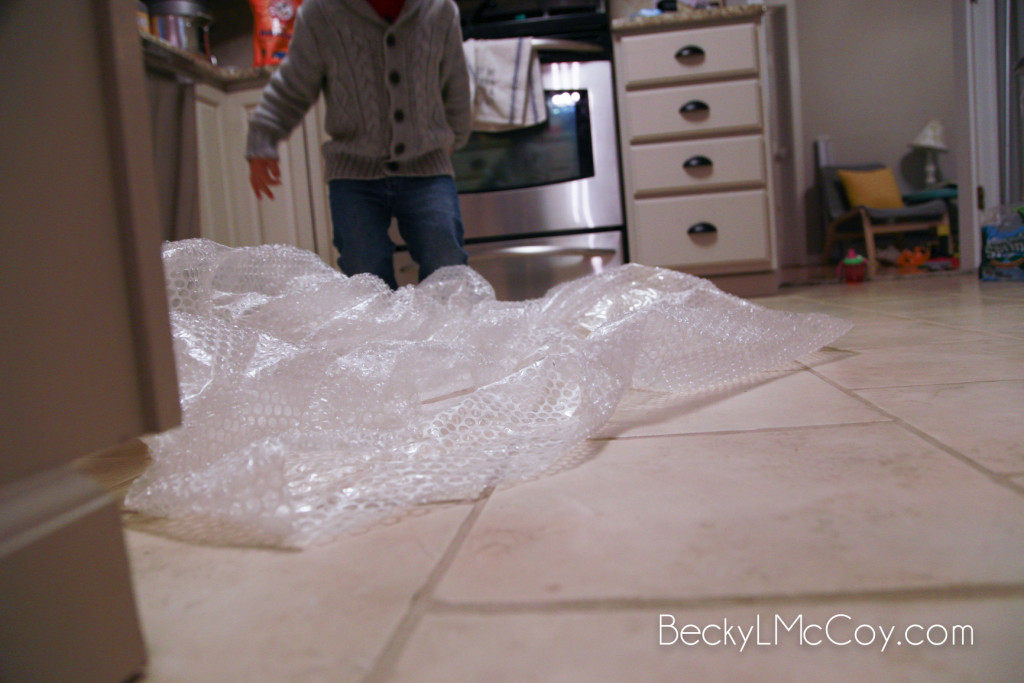 One of my favorite Keith and Caleb memories includes bubble wrap of all kinds. Any time we got a package with bubble wrap, they would lay it all out on the floor and go crazy. The problem was that Caleb didn't weigh enough to actually pop anything, so Keith would lift him up and help him jump all over them.
Now, Caleb is big enough to pop all the bubbles himself. He jumped, ran, and marched on the bubble wrap. We sat and popped them with our hands. It was special to take a few moments to be crazy with him. I hope that when I'm distracted by my grief, Caleb can know that I care deeply for him just as much as when we are popping bubbles together.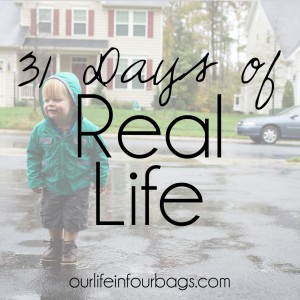 [click image for more in this series]
---
Get exclusive family updates, photography tips, book recommendations, and recipes in the monthly newsletter! Sign up here: http://eepurl.com/bBOHH1
Get 3 Truths (And A Lie) for when life is ridiculously hard