31 Days of Celebrating Real Life [10/30/15]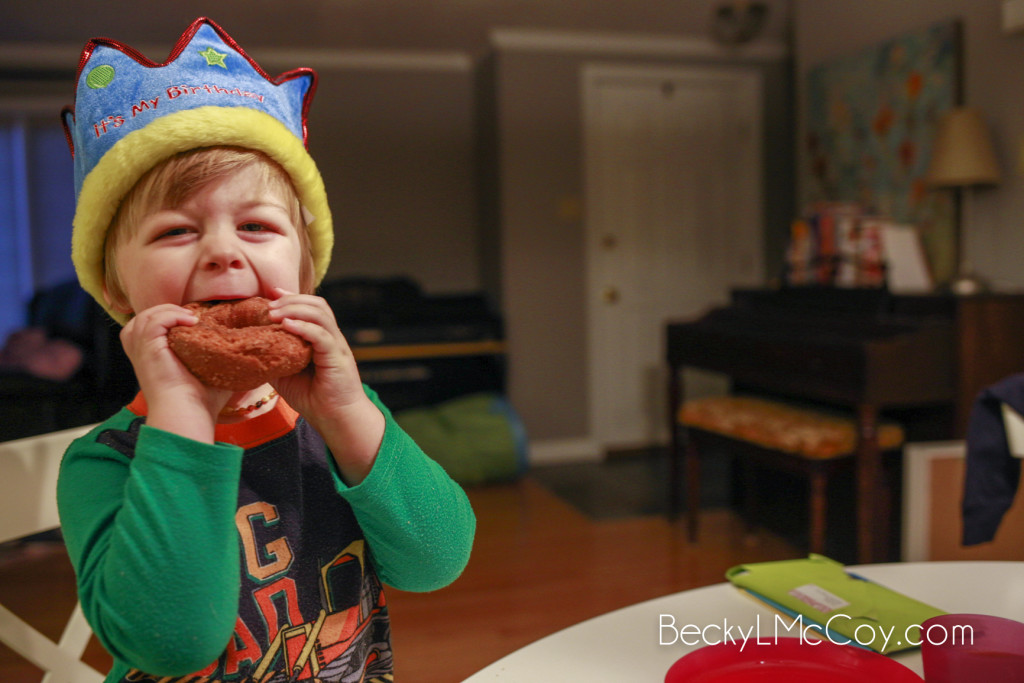 We love donuts and birthdays require them. Extra points for birthday crowns.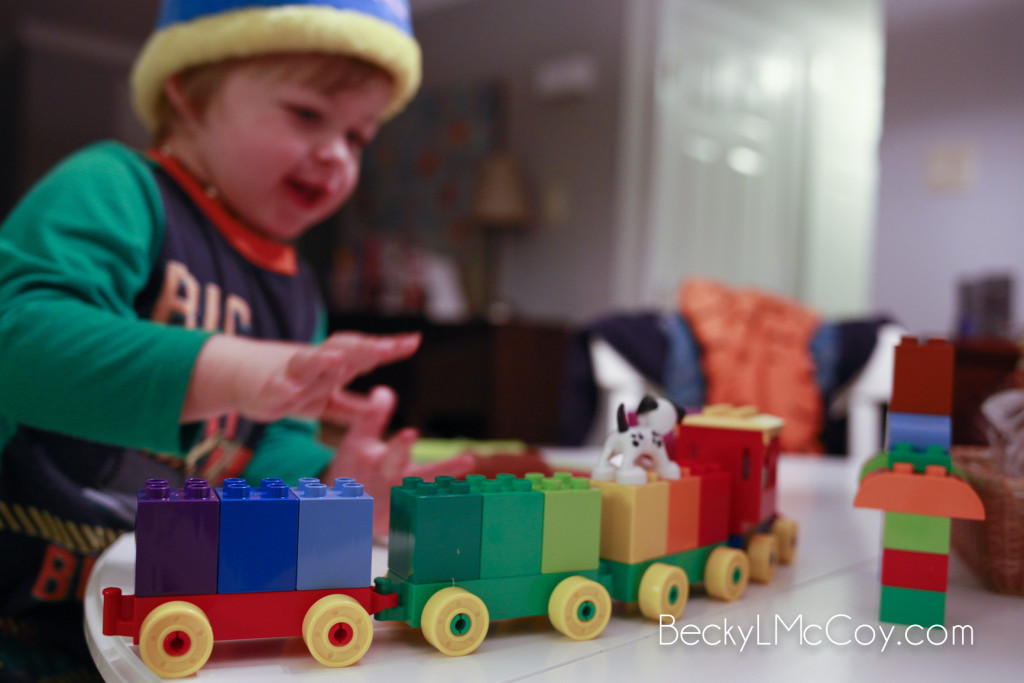 This train set was definitely one of the highlights of his day!
We did a lot of playing in addition to Caleb's three year old check up, a visit to the Children's Museum with friends, and ice cream for dinner! Libbys favorite part was the wrapping paper. She's into stealing Caleb's toys right now, but today she was happy to sit alone in the playroom and wave all the wrapping paper around!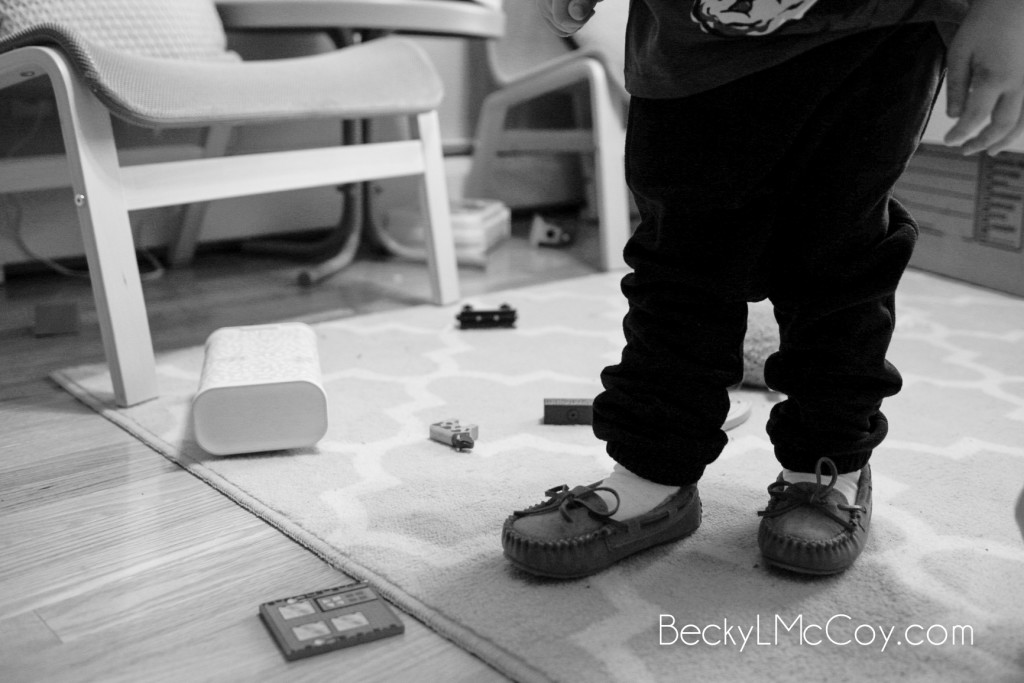 Every year, I get Caleb new pjs and slippers for his birthday. The pjs always feature Cookie Monster since Keith was wearing some crazy "cookie" pjs in the hospital when Caleb was born. The new slippers were just too big, so he put them on with socks. All of a sudden, I felt like Keith should be walking through the door to play with (and dress like) his mini me.
Today was like that – sorrow over celebrating Caleb's birthday without his dad. Joy for the funny and wonderful things that come with celebrating a birthday. Bittersweet is the only way to explain it.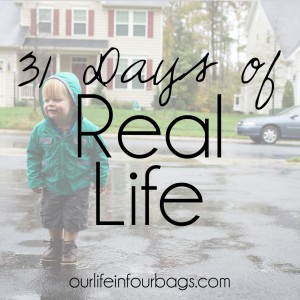 [click image for more in this series]
---
Get exclusive family updates, photography tips, book recommendations, and recipes in the monthly newsletter! Sign up here: http://eepurl.com/bBOHH1
Get 3 Truths (And A Lie) for when life is ridiculously hard