31 Days of Real Life [10/13/16]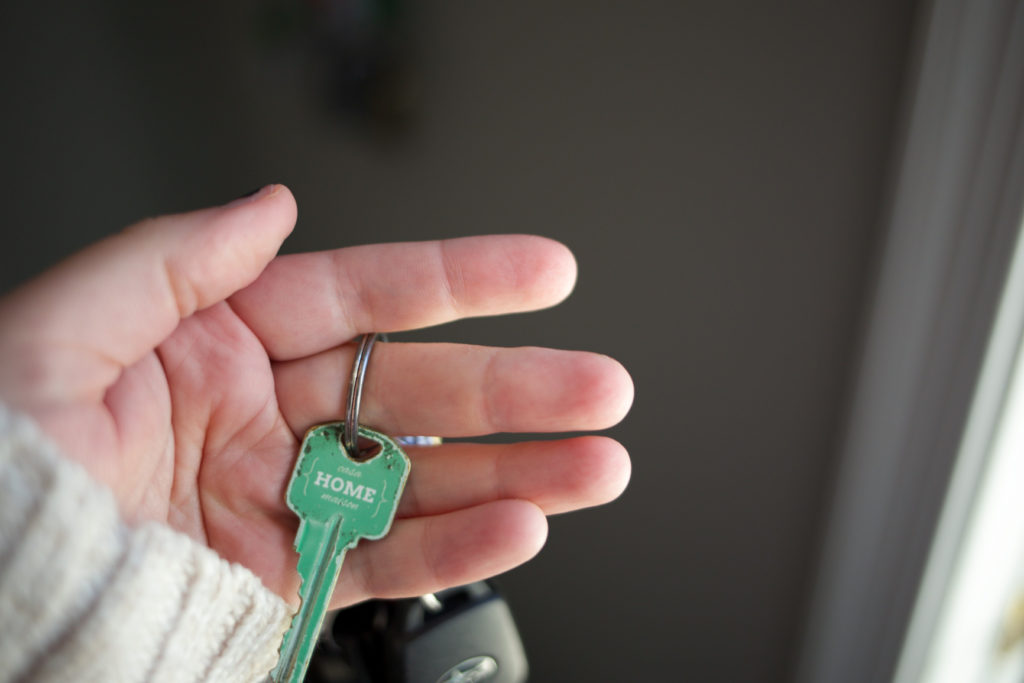 I realized that I still have the key to our house from Maryland on my keychain. It could've been a subconscious attempt to hold on to that life, but, honestly, I just hadn't bothered and kept forgetting.
It's those little things that make grief hard. I look at that key and I remember figuring out the automatic key making machine at Lowe's and finding the green HOME keys. We felt wild and reckless, spending extra money on fancy keys. So now, even though I have no lock for this key, it makes me smile, remembering the silly, even mundane moments we had together.
Last week I made myself a new HOME key. It's blue. And I'm sure one day it will hold its own lovely memories that keep me from taking it off my keychain.
---
Follow the series: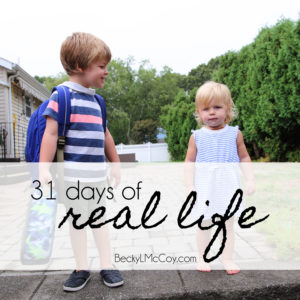 Subscribe to get weekly summaries directly to your inbox.
Get 3 Truths (And A Lie) for when life is ridiculously hard