31 Days of Real Life [10/18/16]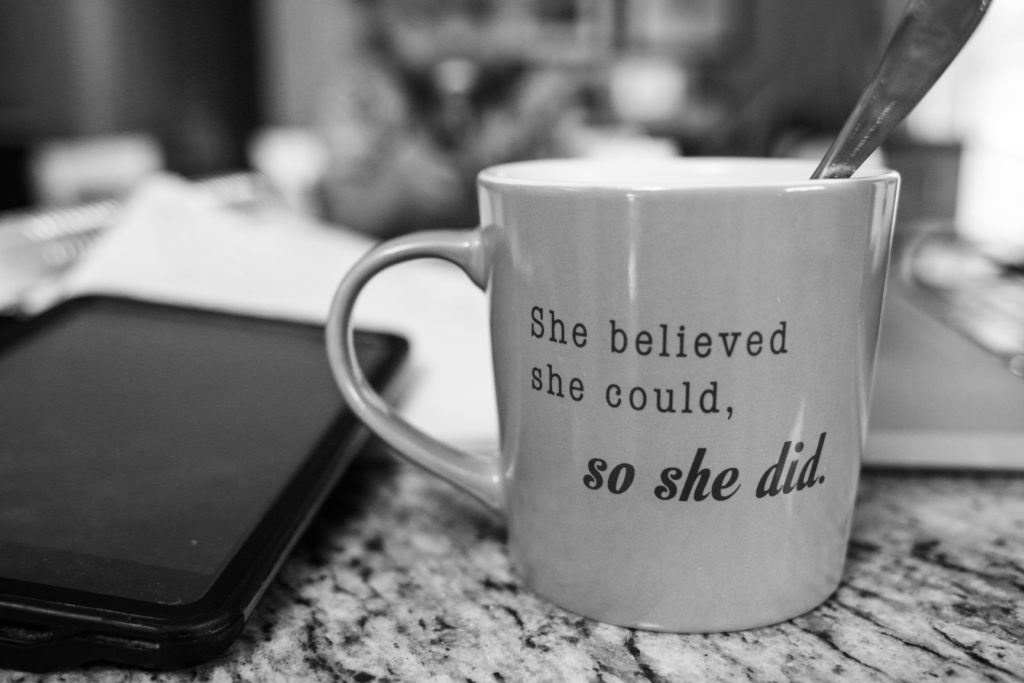 I woke up feeling anxious today. I haven't been good at taking Zoloft regularly and paid the price today. From the moment my eyes opened, my thoughts were racing and I felt on the verge of tears for no reason. Luckily, Caleb was at my in law's house and Libby just got a pillow in her bed, so she loves being it as long as possible. So I let myself stay in bed.
When I got up, I made some tea and bacon, because if anything is calming and mood boosting, it's tea and bacon. I had all these thoughts of taking a beautifully styled photo of the tea and bacon until I realized I'd eaten the bacon already. I attempted to make more, but in my distracted state, I burned it. Badly.
So I sipped on my tea all morning and, as tea does, it calmed my heart and slowed my thoughts. I really do need to make it a practice to drink more tea, if only for self care.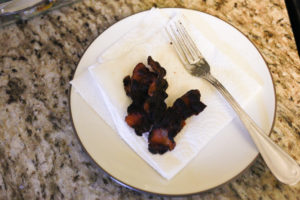 The burnt bacon crumbles if you breathe on it to hard, haha.
---
Follow the series: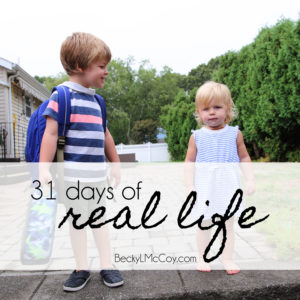 Subscribe to get weekly summaries directly to your inbox.
Get 3 Truths (And A Lie) for when life is ridiculously hard