31 Days of Real Life [10/2/16]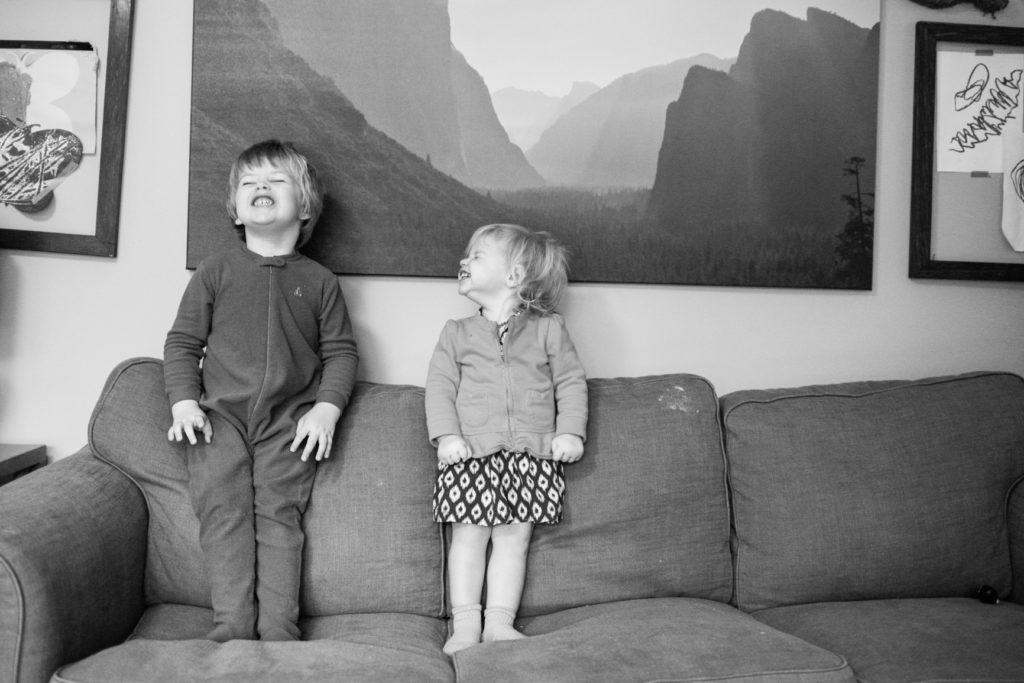 These two.
I say it often, but it bears repeating: they make my heart sing. I'm so glad to be their mama.
I always knew I wanted to be a mom. I love being a mom. I thrive on getting to be the one to love them and encourage their growth mentally, emotionally, physically, and spiritually.
But, from the second Keith died, I began carrying an immense amount of "mom guilt". Was I ruining their chances of living long, health-filled lives because I didn't have the capacity to cook the well rounded meals I had before Keith's death? Were they at a disadvantage because I couldn't be the mom for them that I wanted to be? As I scrolled through social media, even the sight of a friend's child coloring brought me to tears, because all I could manage to do was snuggle and watch movies.
I still struggle with these things. My kids ate popcorn for dinner and watch significantly more TV than I'd like.
My friends, who are wise and compassionate, remind me this is a season. They will not be little and exhausting forever. I will not always be this tired. If they eat chicken nuggets and green beans for every meal, at least they're getting something green.
So, I take a deep breath in and try and give myself an extra measure of grace.
They will not be little and goofy like this forever. I want to be as present as I can so I can remember these moments.
Life doesn't look anything like I thought it would, but I don't want to be so busy dreaming of the life I lost that I miss the only life I've really got.
Thankful for those two, silly smiles that bring me back to this real, wonderful life.
---
I also loved these two photos. We sure do have a lot of fun!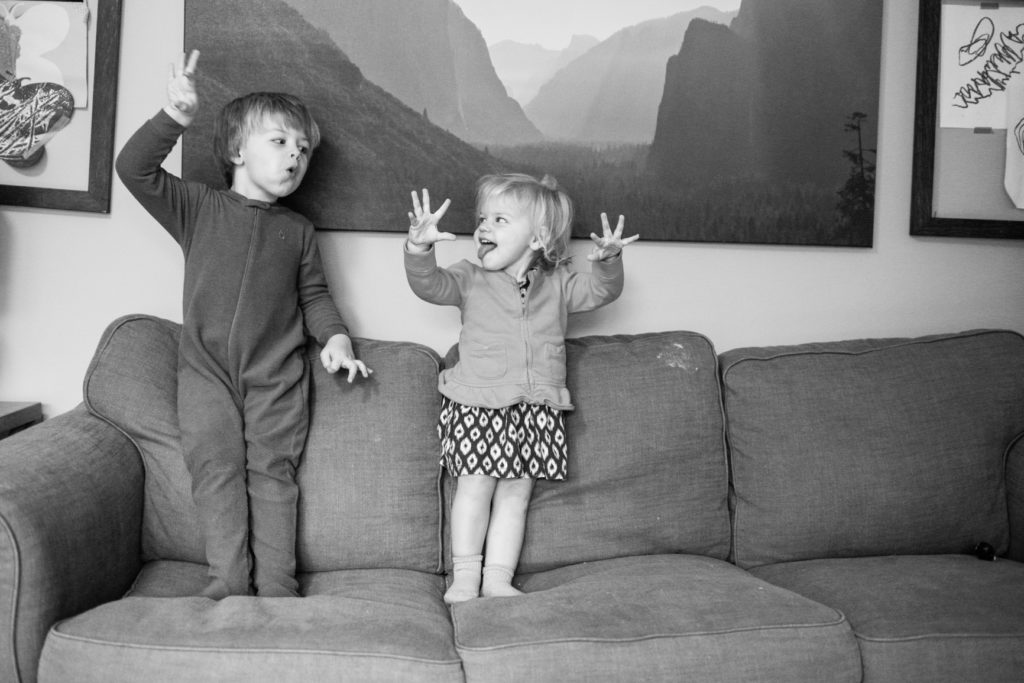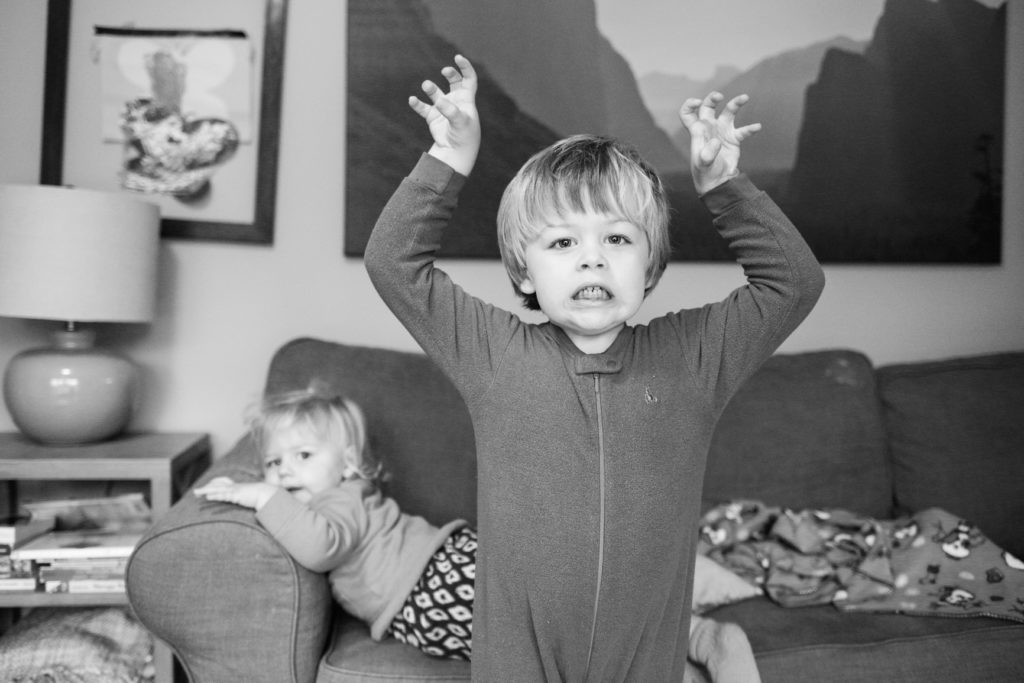 ---
Follow the series: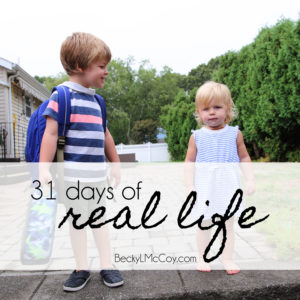 Subscribe to get weekly summaries directly to your inbox.
Get 3 Truths (And A Lie) for when life is ridiculously hard