31 Days of Real Life [10/23/16]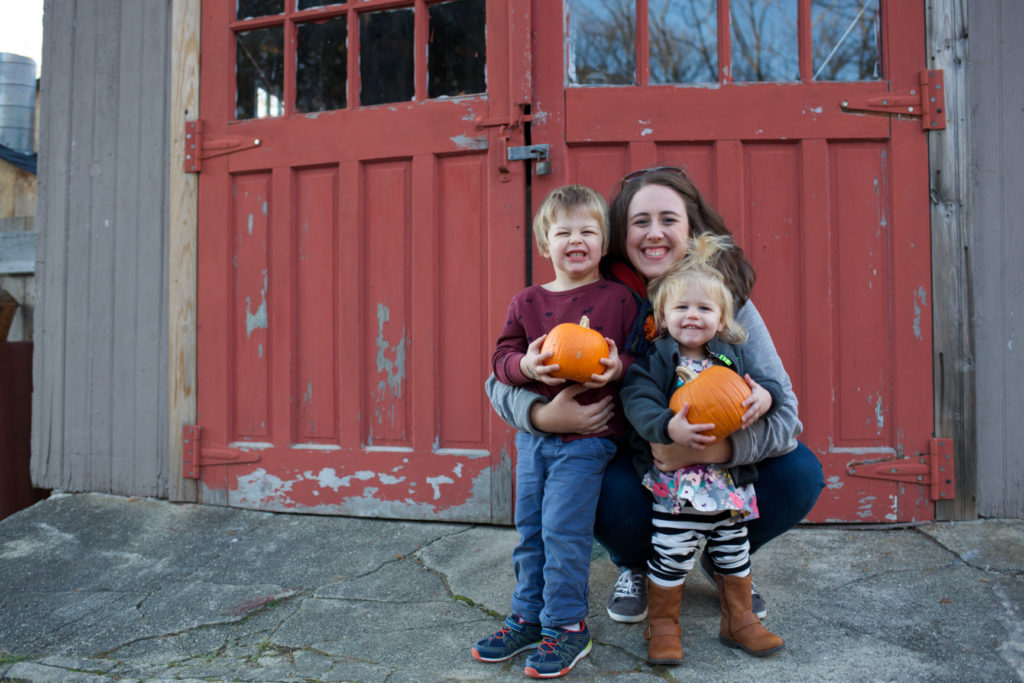 This is my family. We don't look like how I imagined (aside from the fair skin, blue eyes, and blonde hair – that was not a surprise since that's how Keith and I looked as children). Honestly, as much as I wish Keith were here, I can't imagine us looking like anything else. These kids have my whole heart. They keep me laughing and rolling my eyes and they don't ever let me take anything too seriously.
Caleb, my curious and quick witted one, makes mazes out of pumpkins and figures out an apple cider press just from looking at it. He reminds me so much of myself, but he's also so much his own self. He helps me remember everything and reminds me to be proud of myself and to act with confidence.
Libby, my fearless and determined child, reminds me of her dad in all of the hilarious and infuriating ways that leave me shaking my head. She is funny and serious and always, always unpredictable. I'm thankful for how she takes a moment every now and then to give me a hug and how she's not even two years old, but speaks clearly and knows her preferences so well.
---
Follow the series: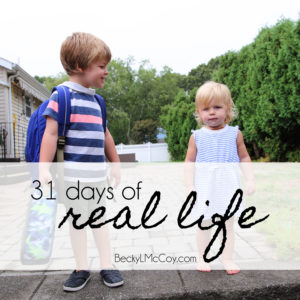 Subscribe to get weekly summaries directly to your inbox.
Get 3 Truths (And A Lie) for when life is ridiculously hard