31 Days of Real Life [10/30/16]
On each of his birthdays, I've taped streamers over his door. It's so fun to start his special day with such joy and delight.
These are the moments I hope to remember. Birthdays are the hardest grief days for me, but I want to remember their childhood with visions of all these wonderful moments of what we have together instead of what we're missing.
---
Follow the series: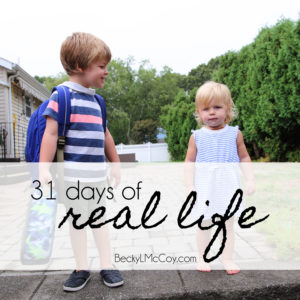 Subscribe to get weekly summaries directly to your inbox.
Get 3 Truths (And A Lie) for when life is ridiculously hard