31 Days of Real Life [10/3/16]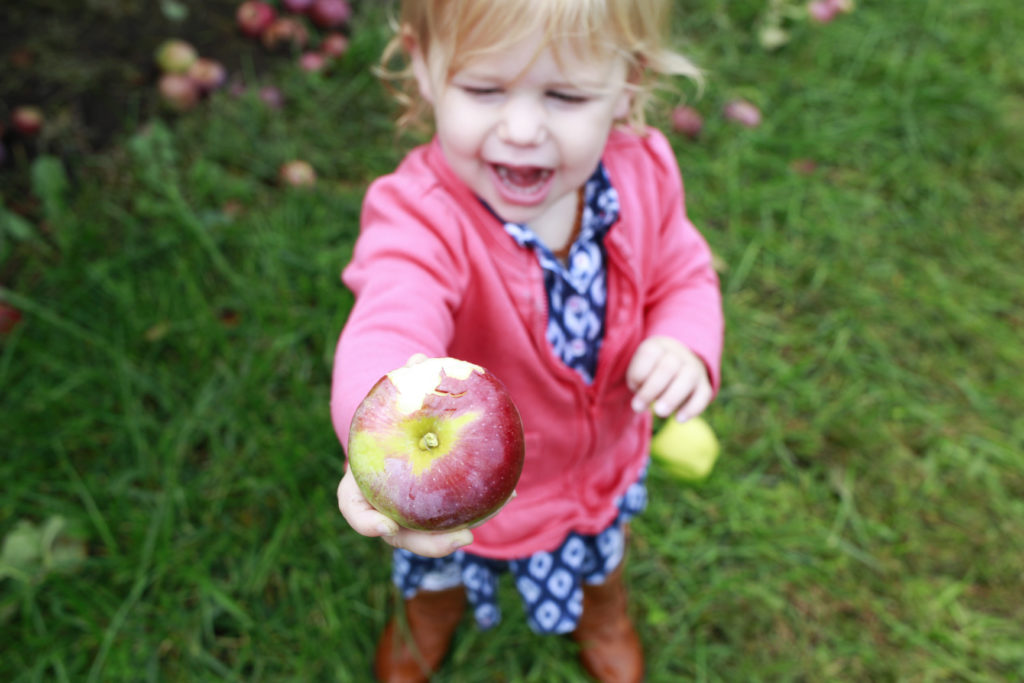 We went apple picking with friends today after preschool drop off. Just the moms and the little kids. I didn't want to go at first. I'm tired. The house needs cleaning. There are a million things I should be doing other than dragging a toddler through an orchard. I was afraid she would be eating all the fallen, rotting apples and falling out of trees.
But this amazing thing happened: we had so much fun.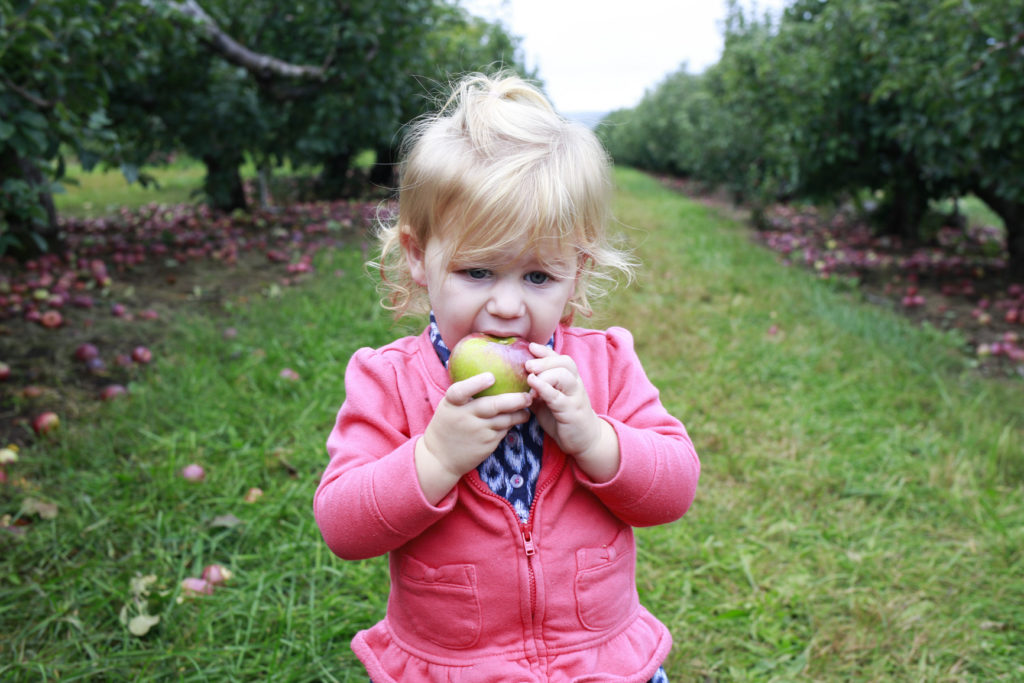 This girl LOVES apples. She was delighted that she was allowed to just wander through the trees eating one. After we filled our bag with apples, we walked through the rows together. I told her I love going on adventures with just her and she responded with an enthusiastic, "yeah!" I don't often make it a priority to do fun things with just her since our time alone together is filled with errands, chores, and nap time.
This spunky little girl rarely stands still long enough to get her photo taken, but today she kept asking for more photos. I'm so grateful for the joy this child brings to every one of my difficult days.
---
Follow the series: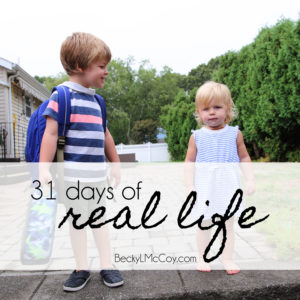 Subscribe to get weekly summaries directly to your inbox.
Get 3 Truths (And A Lie) for when life is ridiculously hard