I love sharing what I'm loving with my people. So…each week I share four things I'm excited about: books I love, TV, music, recipes, moments in life, etc. Life can be hard, so it's important to celebrate all the little things!
---
1 TAPS
We have been part of the Tragedy Assistance Program for Survivors (TAPS) since shortly after Keith died. It's an incredible organization that provides assistance for family members of anyone in the military who has died. Spouses, kids, parents, siblings, nieces/nephews, etc. are invited to participate in retreats, seminars, and events to pursue healing and remember the person they lost.
This week, Caleb and I got to attend a TAPS event at Patriots' training camp and it was a dream come true for him! I kept my Giants fan status on the DL for the day and was overwhelmed with the care the Patriots organization took in making it a special day for us. We even met Coach Belichick, who never ever meets fans or signs autographs!
For my birthday, I've set up a fundraiser on Facebook to raise money for TAPS (if you aren't on Facebook, you can donate directly on the TAPS website). So grateful for this organization and what they do for thousands of families.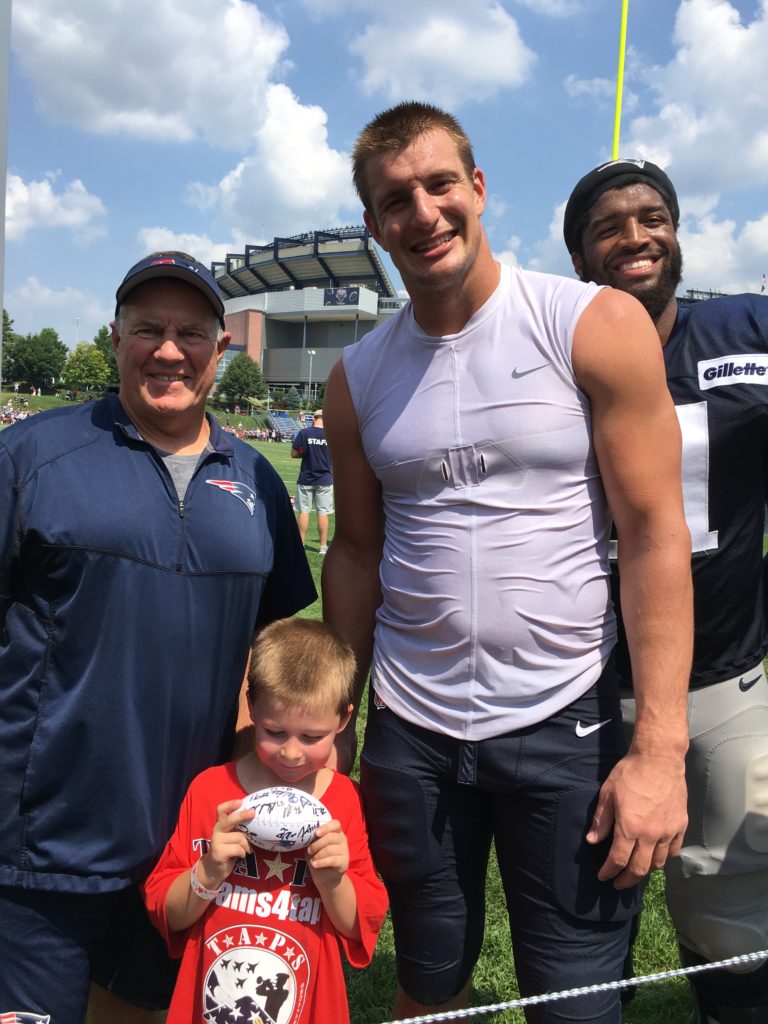 2 Libby App
I'm a huge fan of the library, but I find that I'm terrible about actually going. Our library just started using the Libby app and it's amazing (they were using Overdrive, but I like this one better). I can borrow ebooks and audiobooks to read/listen to on my phone/ipad and it's super easy to use. I love listening to fiction (and it motivates me to get chores done when I have something to listen to). Hooray for fine-less library usage!
3 Fiction
As noted in #2, I listen to a lot of fiction. I'm trying to read more fiction as well since it makes me a better human. I'm more patient and focused and other good things when I have more fiction in my life. I think it might be because, in my natural state, I'm thinking deep thoughts all the time and reading/listening to fiction forces me to take a break, mentally.
Currently reading: The Night Circus by Erin Morgenstern
Just finished: Station Eleven by Emily St. John Mandel
Currently listening to: Brooklyn by Colm Toibin
Just finished: Maisie Dobbs by Jacqueline Winspear
4 Clothing from Amazon
I always thought it was weird when people got clothes from Amazon. And then I tried it. No joke, some of my favorite pieces have come from a random Amazon recommendation!
Some recent favorites:
This maxi dress.
This short sleeved dress.
These earrings.
And these earrings.
---
Is life a little rough right now and you wish you had someone following you around, encouraging you, here's the next best thing. Print it out and hang a copy everywhere you need to see it!
3 Truths (and a lie) For When Life is Ridiculously Hard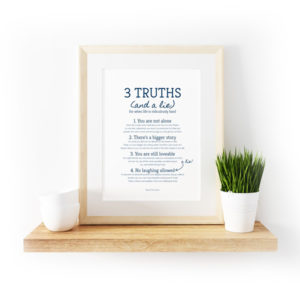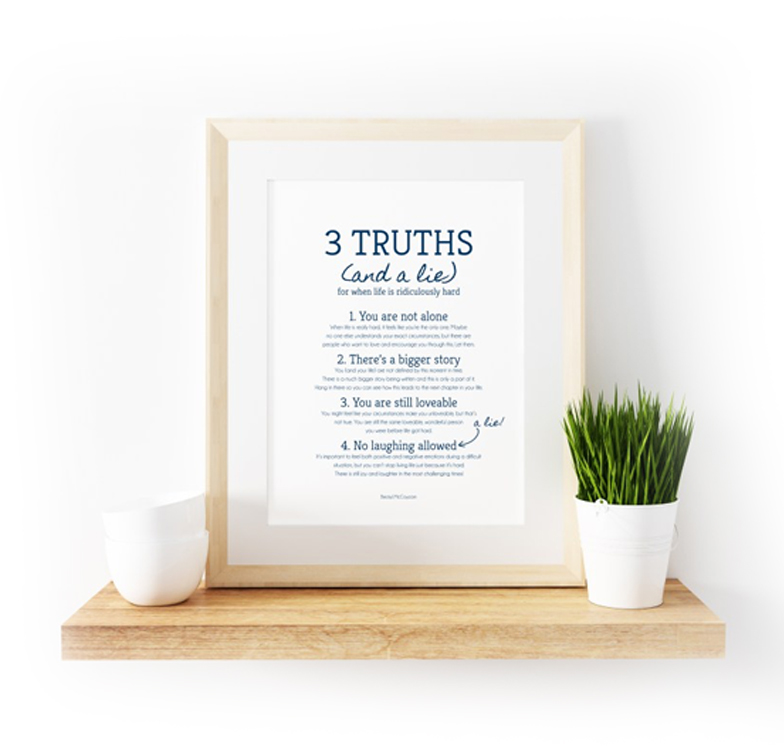 Get 3 Truths (And A Lie) for when life is ridiculously hard