Never fear! You can take BRAVEtogether with you wherever you go!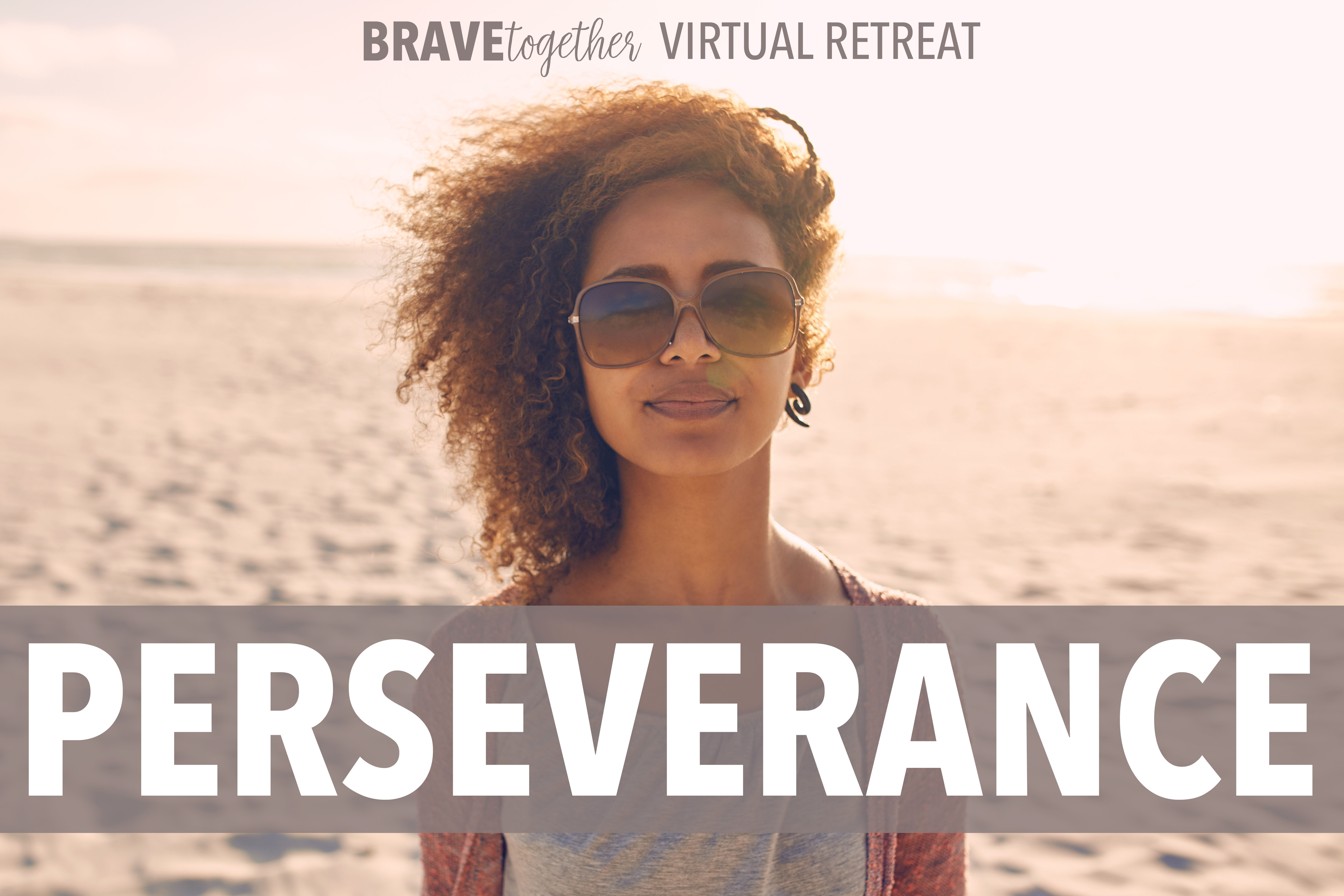 YOU DREAM OF GOING TO A CONFERENCE AND MEETING NEW FRIENDS AND CHANGING YOUR LIFE...
...but...
you can't take off work
or afford a babysitter
or travel away from home
(we won't talk about how you avoid even leaving your comfort zone)
now is your chance to change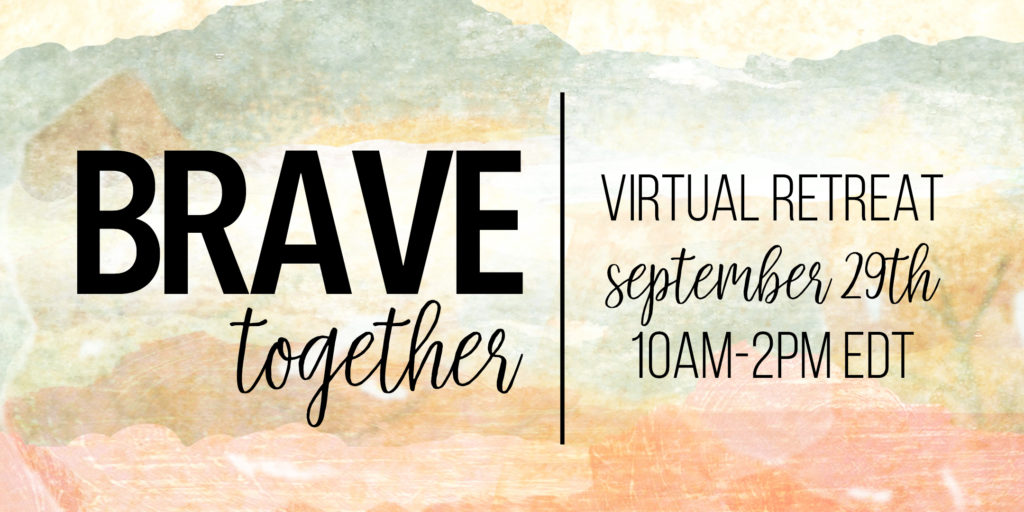 What if you could change the way you live and meet new friends?
without changing out of your pjs?
What if you could be braver and stronger and more confident?
without getting off the couch?
WAIT, WHAT'S A VIRTUAL RETREAT?!
On retreat day, you log in to the website with your super secret password.
If you get there before 10am, you can chat with other early birds in the chat room. No one will see your face, it's just typing (taking us all back to the days of instant messenger 
).
At 10am, the video feed will start and we will watch alternating 30-minute messages to encourage and challenge us to live better and 5-minute stories of women just like us living bravely.
There will also be a 30-minute potty break. Because, real life…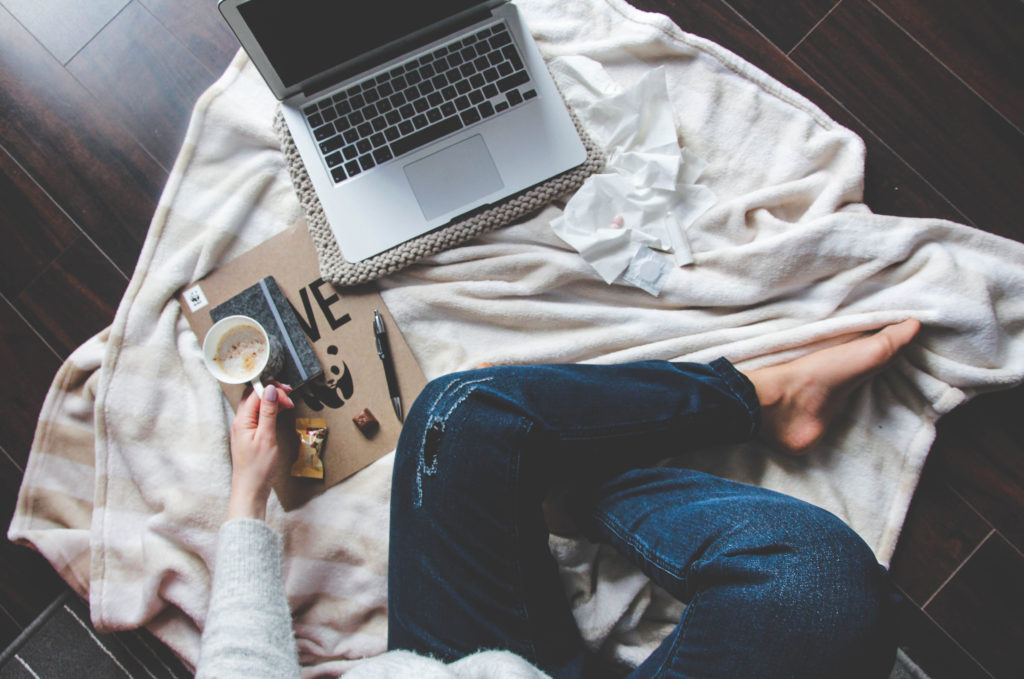 During the BRAVEtogether Virtual Retreat you will:
📚 Learn from real women who will inspire and encourage you to pursue the version of yourself you've always dreamed of.
💬 Meet new friends through a live chatroom during the event
📝 Reflect on the aspects of life that need adjusting and actually make a plan for change
STILL HAVE QUESTIONS? CHECK THIS OUT:
The BRAVEtogether Virtual Retreat
is a 4 hour online event for women who are determined
...to become a better version of themselves...
...to practice self care so they can love on their people...
...to gain self awareness and set better boundaries...
...to surround themselves with other brave, confident women...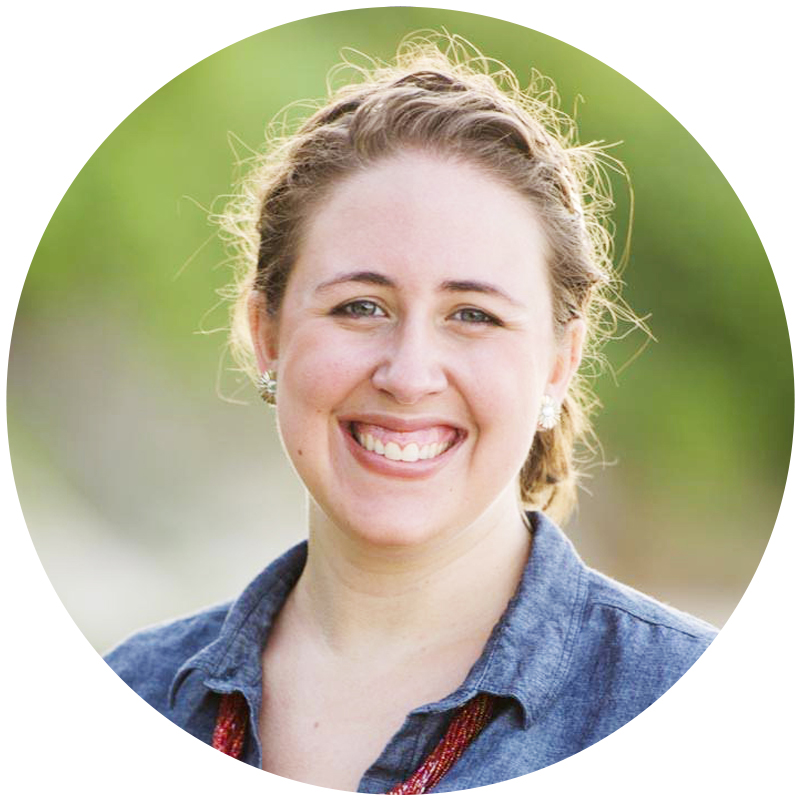 Becky L McCoy lives on the Connecticut coast with her two precocious and hilarious children. Having struggled with depression and anxiety and experienced several seasons of grief and struggle, Becky is passionate about creating an online community where people share their stories and encourage one another to choose to live bravely and confidently when life is hard.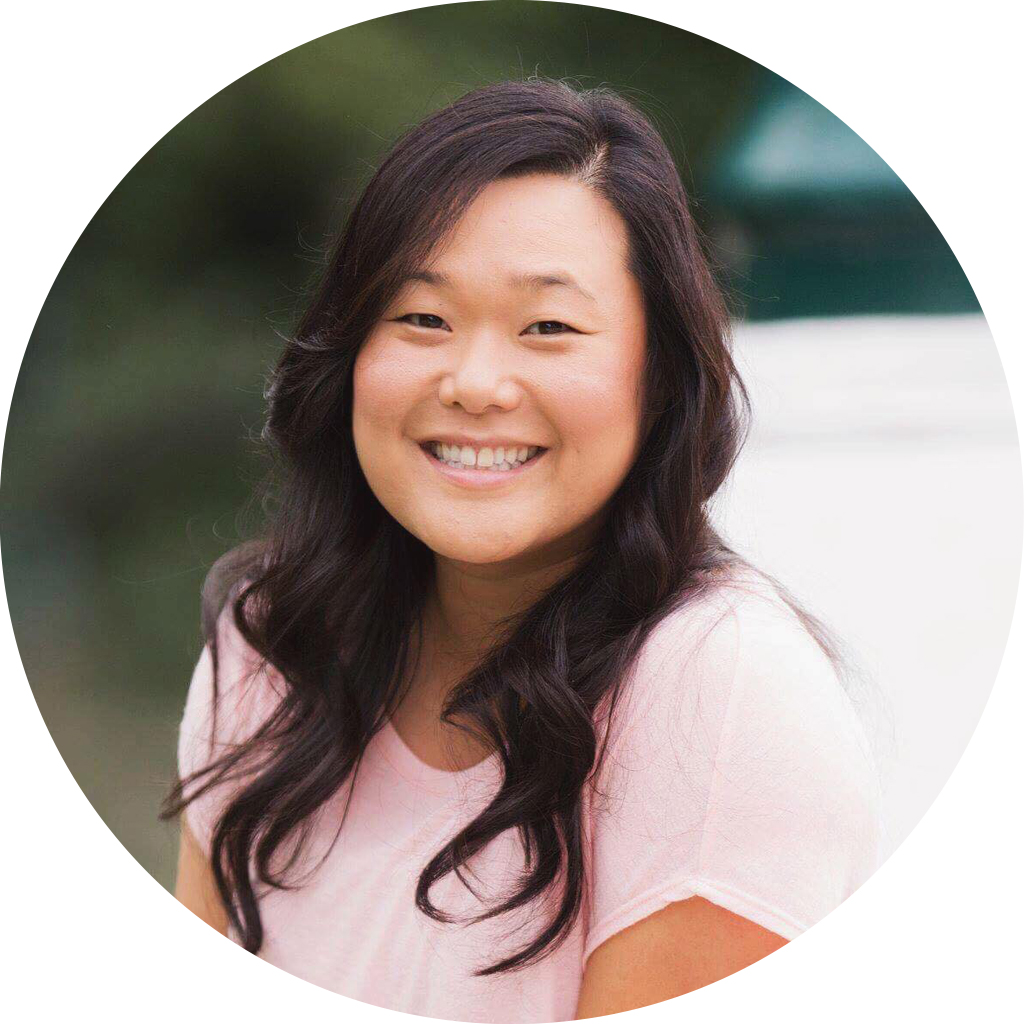 Grace P. Cho is a writer with a pastor's heart. She is the editorial manager at (in)courage and has written for various places online, including The Mudroom, GraceTable, Inheritance Magazine, and iBelieve.com. She believes in the beauty and power of the spoken and written word, and she loves leading others through mentorship and discipleship. Her favorites include coffee of any kind, the vastness of an open field, and caring for others with good food.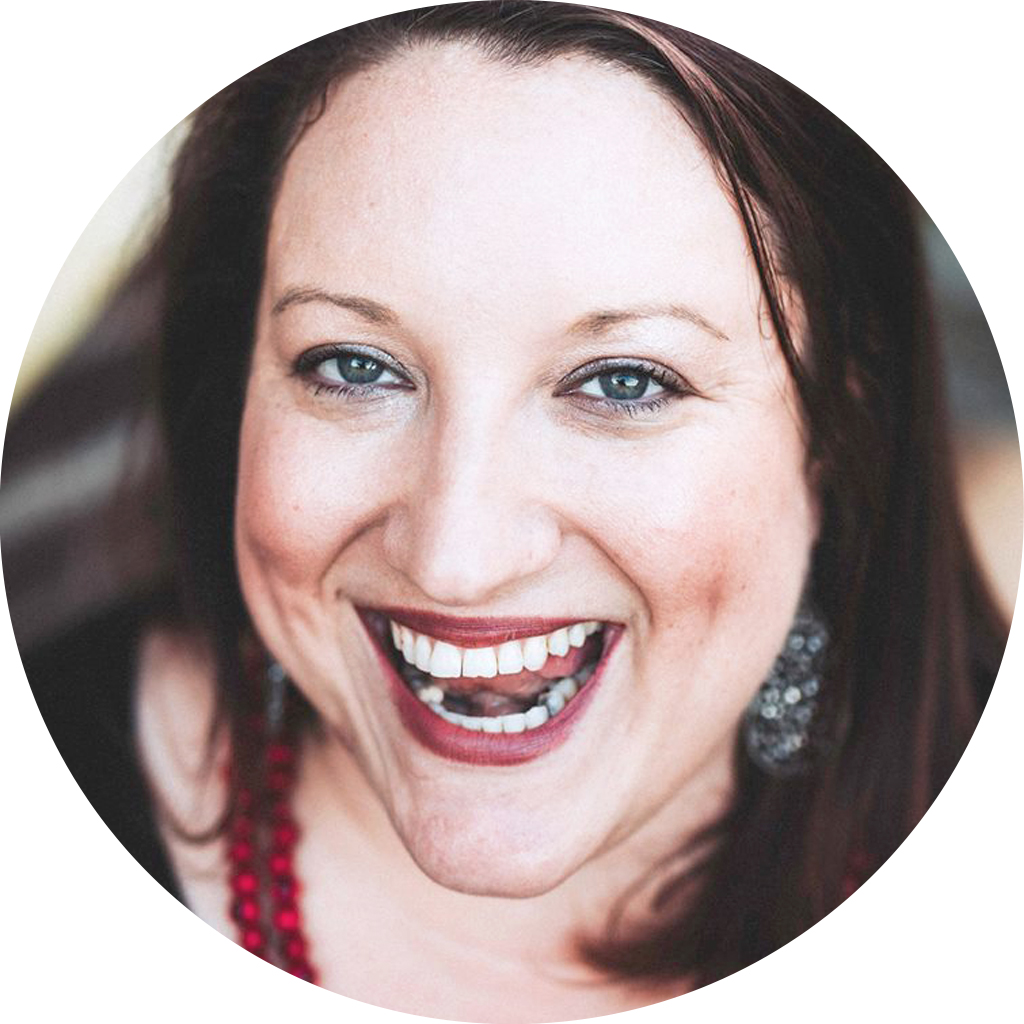 Jenny is mostly known for: making people laugh as well as having sequins and gum in her purse at all times.  She's like a modern day Mary Poppins…but with wine.  While she's in HR for a living, she longs to encourage others to keep moving forward no matter what life throws.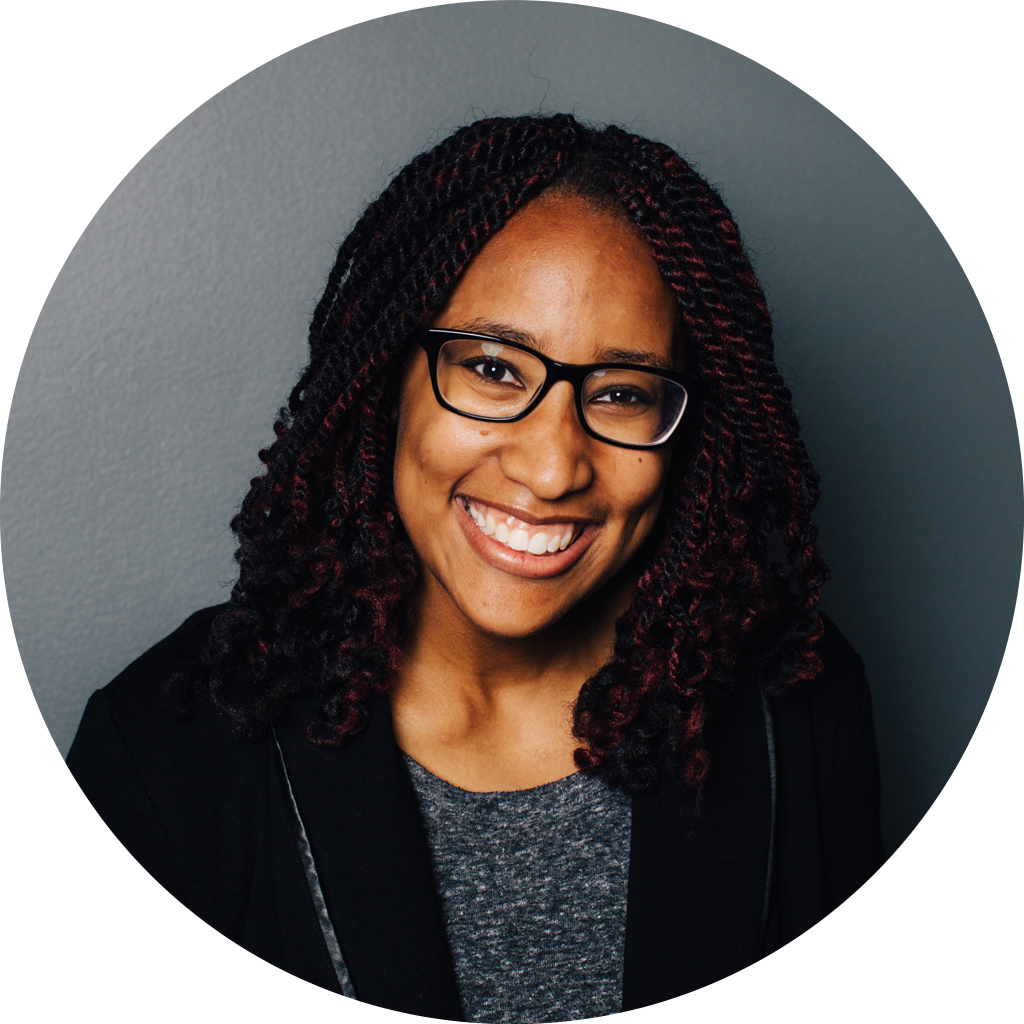 Talitha lives in Minneapolis for now, always drinking coffee and planning her next trip whether by plane or car. She graduated from Boyce College in 2017 and has explored continuing education in the field of a master's in counseling. You can find more of her writing, funny and serious, at
talitharuth.wordpress.com or follow her on twitter/instagram at: talithapiper.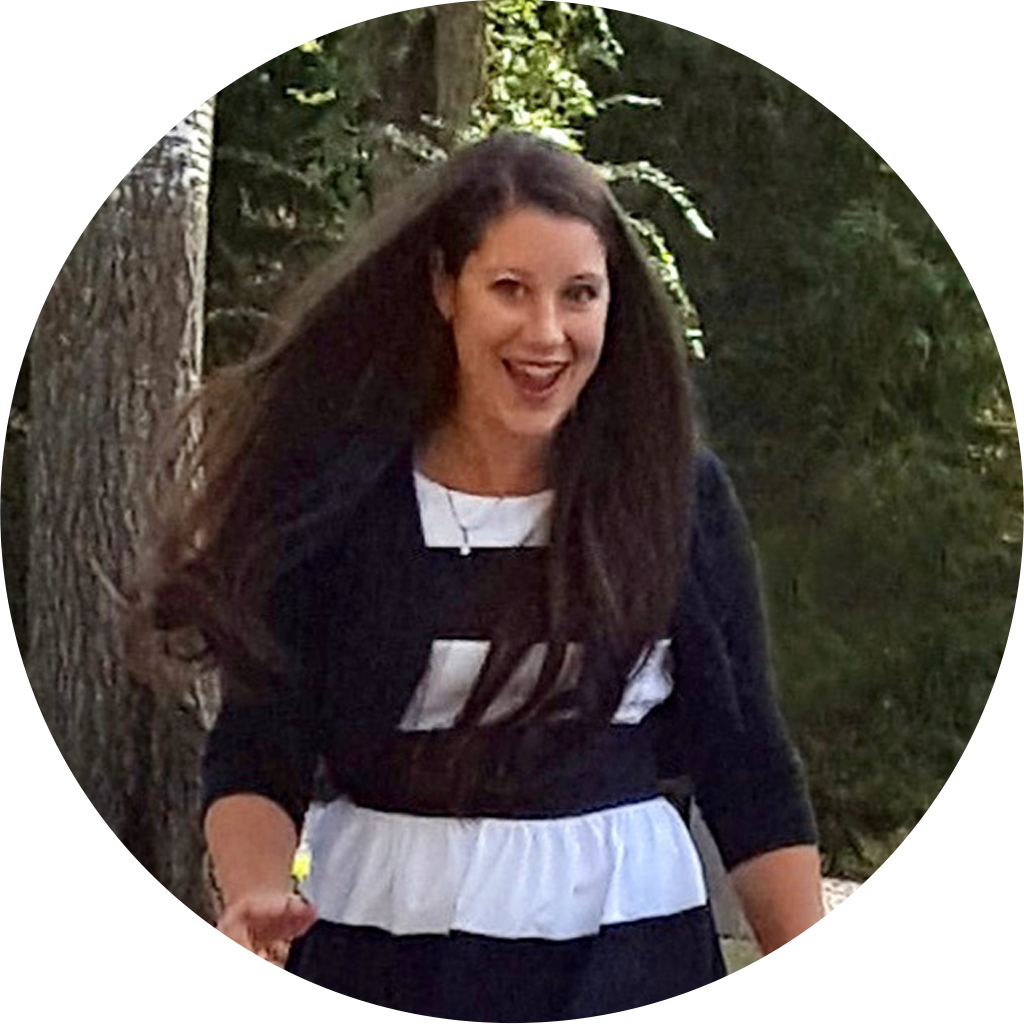 Stephanie McMunigal of Run With Perseverance Ministries is a wife and mother of three young children with a passion for encouraging women to grow, pursue God's plan for their life, and walk out their faith daily. Her current ministry focus is on writing, teaching bible studies, as well as organizing women's events and retreats. In her  spare time you can find her playing with her children down a little dirt road where lake life and hobby chicken farm meet!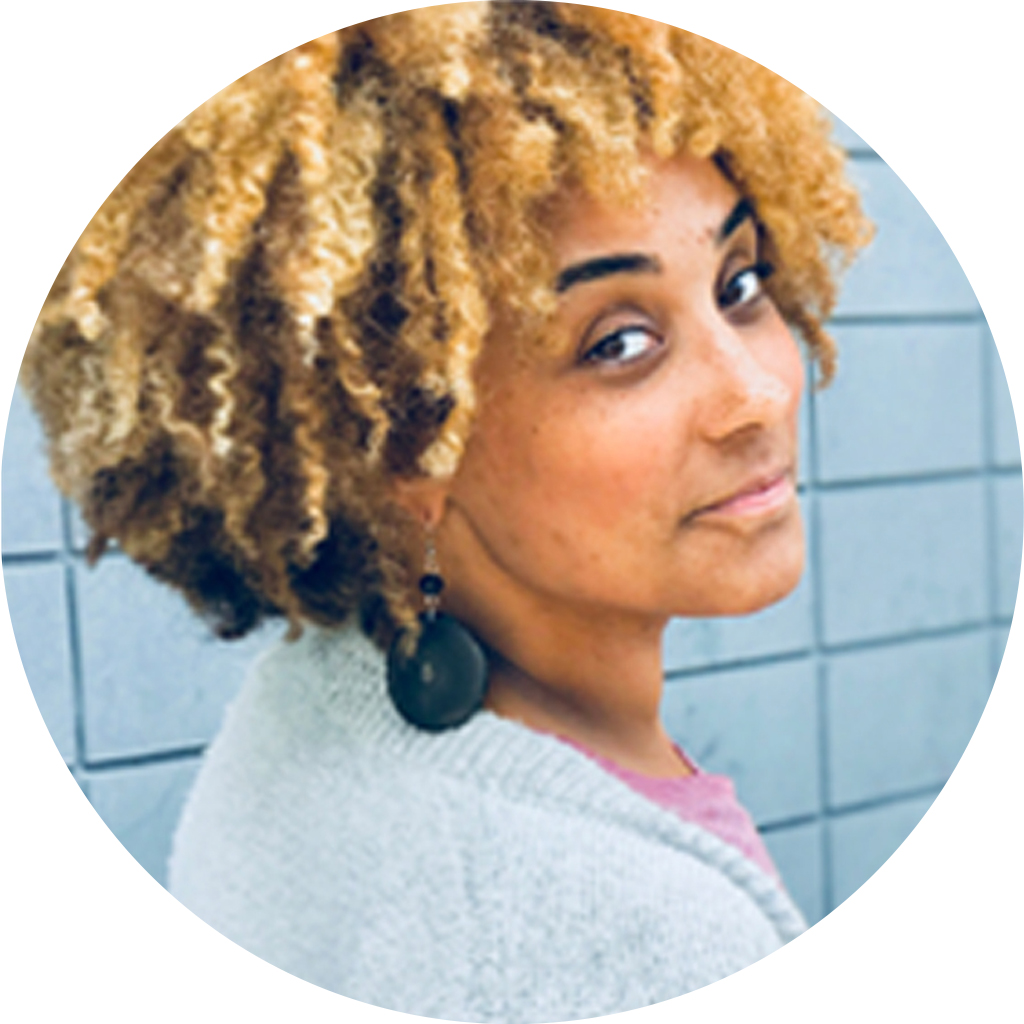 If she loves it, you'll hear about it! Chantel is on mission with her husband C. Bates and their three littles. They live an integrated life in Southern California where her path runs from the halls of hospitals, through the arenas of television networks & studios, to the local ballet studio & hockey rink. Current roles include: Home Educator, Urban Emissary and Coffee Connoisseur.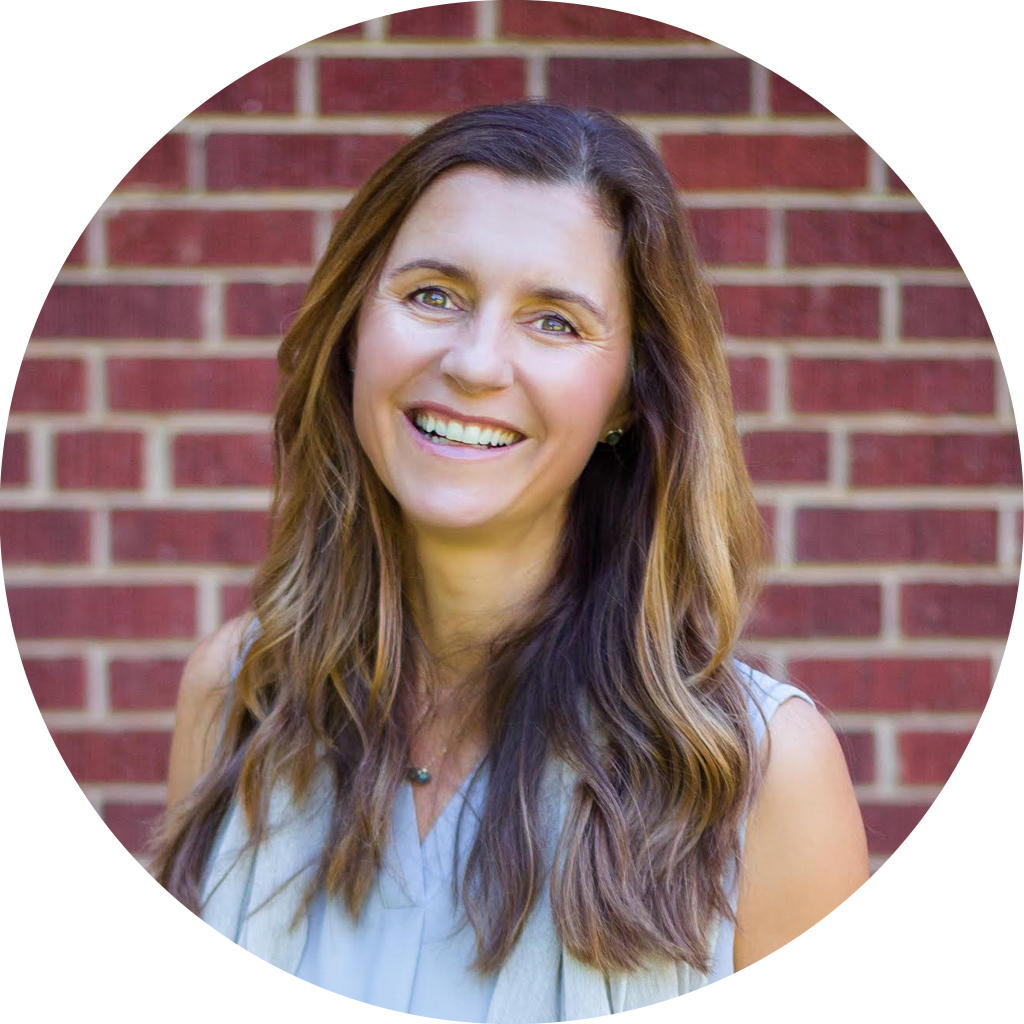 Niki Hardy is a Brit in the USA, a rectal cancer survivor, pastor's wife, tea drinker and teller of bad jokes. She's all about meeting you when life's not fair so you thrive, not just survive.  Offering encouragement, practical resources and a large dollop of reality, she'd love to connect with you there if she can't hug you in person. Niki's work has appeared in Christianity Today, Woman to Woman (Premier Radio), ForEveryMom, and Living By Design Ministries. When she's not speaking, writing, or running trails with her Doodles, you can find her with a nice cup of tea trying to figure out which remote control actually turns the TV on.
Christian wife, mother of 3 and midwife. My husband and I started our careers in the Coast Guard and now we, as a family, follow his jobs around the country. We currently live on a small sheep farm in CT.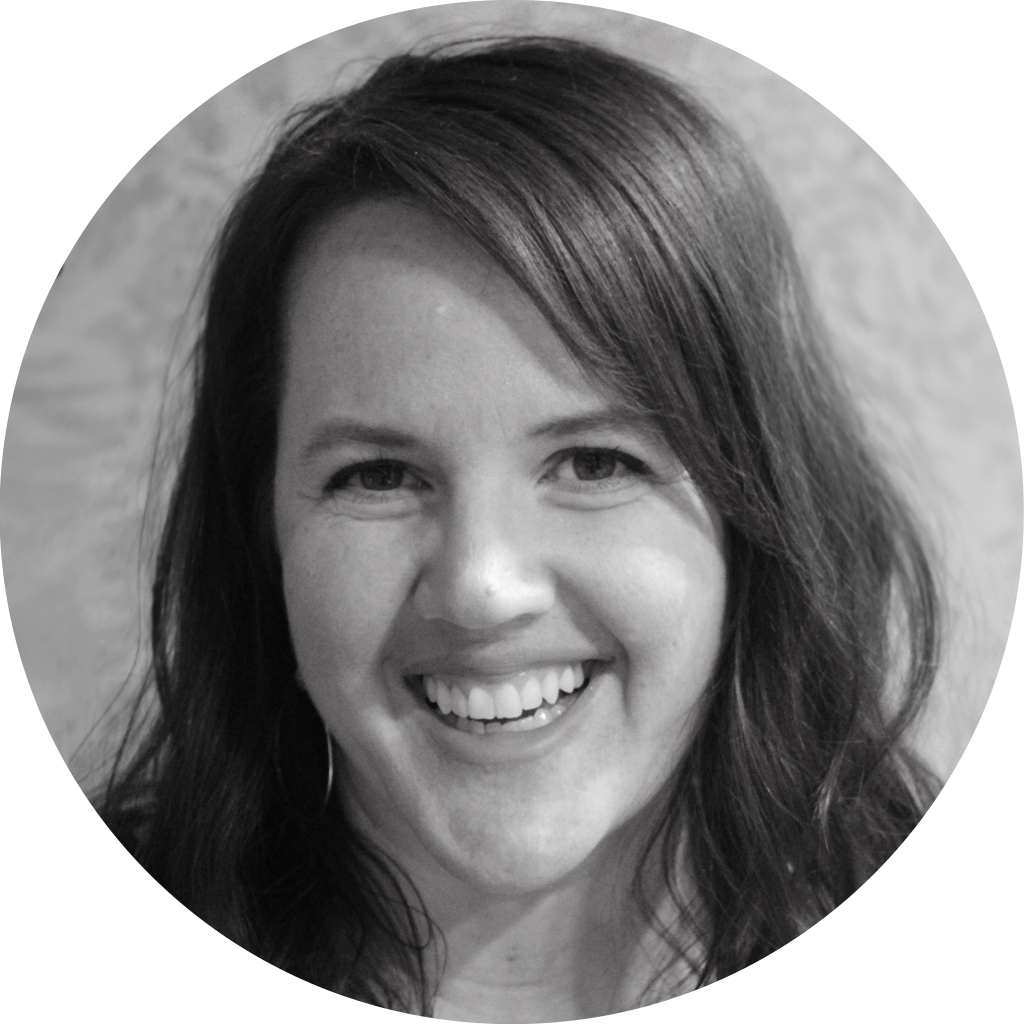 Laurel is a stay-at-home-mom who is rarely actually home. Rather she can be found taxiing around the San Diego area where she lives with her husband and three kids. She loves to drink coffee, explore, read and wax philosophical with her ride-or-die best friends, preferably all in the same day.
What to expect:
1️⃣ When you register,  you will be invited to connect with other participants and develop deeper relationships through the BRAVEtogether community on Facebook.
2️⃣ On retreat day (9/29), you can log in to the retreat site as early as 9:30am EDT and begin getting to know other participants via the live chat feature.
3️⃣ After the retreat, we will continue to meet together in the BRAVEtogether community on Facebook and dive deeper into the content we covered during the retreat.
Life happens and Saturdays are busy.
Your ticket comes with the video replay so you can watch whatever you miss later.
Lunch time is non-negotiable.
There will be a 30 minute break for lunch, laundry, and checking in with your people.
Just kidding, don't do laundry.
No super heroes allowed!
We formally invite the hot mess in you to join the hot mess in us.
Nobody here has it all figured out.
Psst...
if you can't make it Saturday, the replay comes with every ticket, so you can catch up later...
...and it NEVER expires.
✕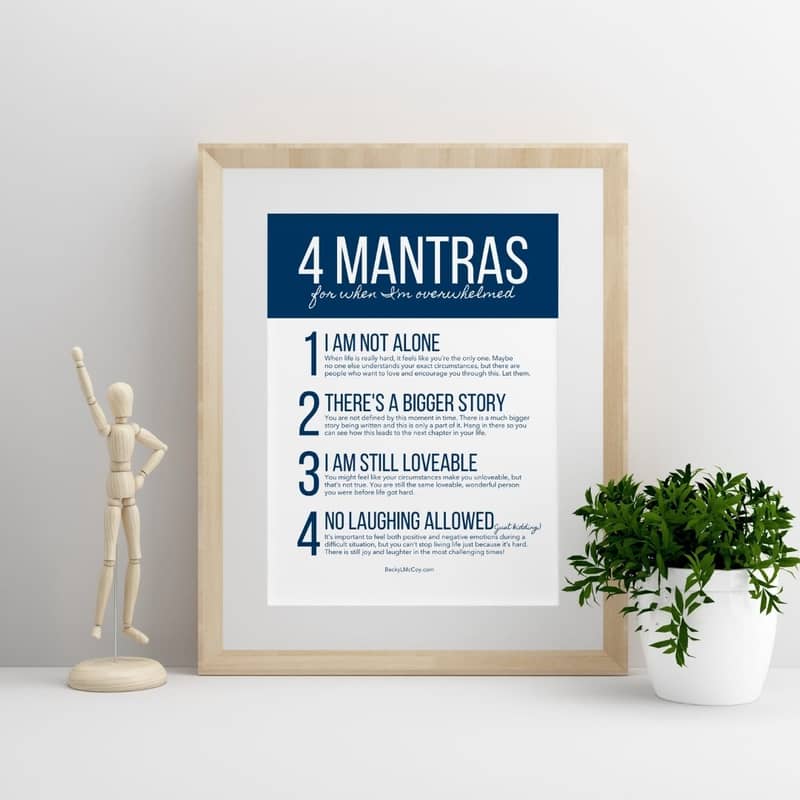 Get 4 Mantras For When I'm Overwhelmed