My Hope For You This Christmas
In the famous Christmas hymn, Oh Holy Night, people around the world sing, "the weary world rejoices." And, even though we talk about Christmas in terms of "merry" and "joy", Christmas is weary and heavy and hard for many people.
I hope your Christmas is lovely and wonderful and – even if it's a Christmas you'd rather forget – I hope you know you're loved. You may not feel loved; you may feel unloveable. But, the beauty of Christmas is that, whether or not we deserve it, love came down and is ours for the taking.
I've stumbled over the words to share with you this Christmas and I've come up with nothing. My gifts are wrapped and under the tree. I've watched It's A Wonderful Life. The cookies are baked. It's not even 10pm on Christmas Eve and I'm ready for bed (a miracle, right?!). I had hoped that once my checklist was completed I'd have a clear enough mind to craft something at least mildly encouraging.
And yet, here I am, falling asleep at the keyboard, realizing all I really want you to know is these two things:
I am so thankful for you. Each and every one of my readers is an encourager and supporter in ways you may never understand. In 2016 you have helped me to truly embrace the title "writer" and purse my dream of a published book. You helped me through rough single mom and widow days and you celebrated all the little successes along the way. Thank you for being my tribe.
Christmas changes everything. Christmas is magical for more reasons than the twinkling lights, gift giving, and delight in children's faces. If you're feeling like your life is constantly spinning and you're desperate for something to anchor or hold on to, I want you to know that Christmas is the greatest example of love there ever was and because of Christmas, you are deeply and truly loved (whether or not you feel you deserve it). I'd be happy to chat more about it; just send me an email to info@BeckyLMcCoy.com
Wishing you joy, comfort, and hope this Christmas,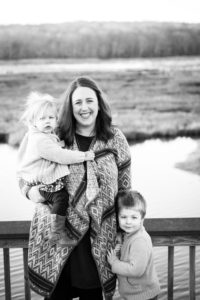 Get 3 Truths (And A Lie) for when life is ridiculously hard