Dear Dad: I'm Learning To Be Quiet
Dear Dad:
I've been thinking this past week of all the things you've taught me. You taught me to change a tire, the oil filter, and the battery in my car. I grew up learning how to paint trim, cook yummy food, and cut the lawn appropriately for the occasion. You encouraged my curiosity of the world around me and of the wisdom found in scripture.
Probably most importantly though, in the last few months you have taught me how to be quiet. Haha, I can imagine you laughing right now and thinking, "Gee, it only took you 26 years!" God has been teaching me how to open my heart and allow his peace to quiet my soul.
Mom sent the article "My Drug & My Defense" last week and it really resonated with me. In the past I have made myself busy to keep from dealing with the hard things of life. I was struck by this idea just before you went into surgery in July: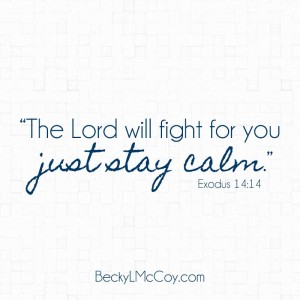 Through the ups and downs this year, I have been comforted to know that God will win, even if I don't quite understand or agree with what the victory looks like. Thank you for setting the example of being a faithful follower of God even through the trials you have experienced over the years.
More recently, I have been repeating Psalm 62:11 like a mantra. It has helped me to stay focused through stressful and emotional days.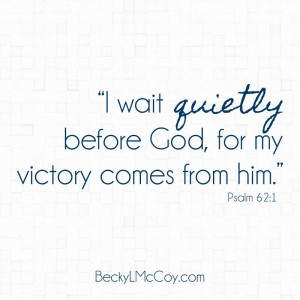 Molly reminded me to check out the Jesus Calling  (by Sarah Young) entry from the other day:
Lie down in green pastures of Peace. Learn to unwind whenever possible, resting in the Presence of your Shepherd. This electronic age keeps My children "wired" much of the time, too tense to find Me in the midst of their moments. I built into your very being the need for rest. How twisted the would has become when people feel guilty about meeting the basic need! How much time and energy they waste by being always on the go, rather than taking time to see My direction for their lives.

I have called you to walk with Me down paths of Peace. I want you to blaze a trail for others who desire to live in My peaceful Presence. I have chosen you less for your strengths than for your weaknesses, which amplify your need for Me. Depend on Me more and more, and I will shower Peace on all your paths.
Thank you for blazing those paths for us. You have truly led us down those "paths of peace" and challenged us to choose rest. I also found the following verse during those long days in Boston as well and it has become somewhat of a life verse for this season. I smile each time I read it or think of it, because you have demonstrated the joy, peace, and hope that it promises.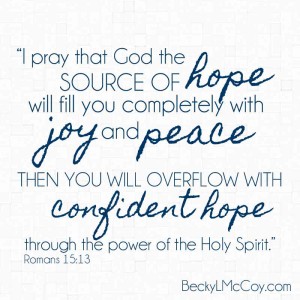 Thank you for equipping me to live well. I will always be proud to be your daughter.
Loving you always,
Rebecca
---
Get exclusive photography tips, family updates, and book recommendations in the monthly newsletter! JOIN HERE
Get 3 Truths (And A Lie) for when life is ridiculously hard