Finding Inner Strength and Staying Strong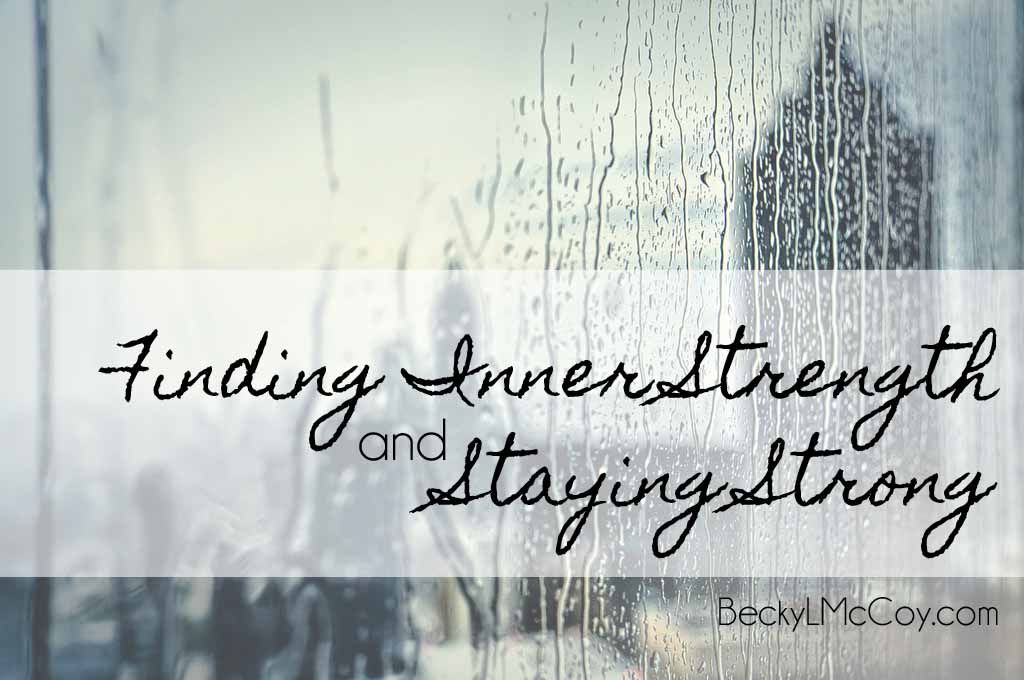 Photo credit: Kay Gaensler via Visual hunt / CC BY-NC-SA
At about 10am this morning, it was drizzling rain in that cozy, sleepy sort of way. I was stretched out on one couch, exhausted from another McBaby growth spurt, and my dad was stretched out on the other couch.
Life has been exhausting lately. Dad's surgery to remove the mass (if not the whole kidney) has finally been scheduled, so things are a bit intense. I have been dubbed Chief of Staff (and acting Press Secretary) as we get information out on CaringBridge, make hotel reservations, find people to bring meals, buy a recliner for Dad's recovery, and take care of all the little and big things around the house.
I'm still frustrated that we're dealing with this again. How many times will God ask a family to be faithful through illness? People have poured out love on us through messages on CaringBridge and meeting day-to-day needs. Thank you to those of you who continue to send us verses and keep us laughing.
Many of our friends and family are frustrated as well. When it's hard to see God working, it's hard to remember that he is compassionate and merciful (Psalm 86:15) and working things out for our best (Romans 8:28). Someone shared this passage from Ephesians with us today and I think it is the perfect explanation of how to "survive" through difficult times when we can't see or understand how God is working.
When I think of all this, I fall to my knees and pray to the Father, the Creator of everything in heaven and on earth. I pray that from his glorious, unlimited resources he will empower you with inner strength through his Spirit. Then Christ will make his home in your hearts as you trust in him. Your roots will grow down into God's love and keep you strong. And may you have the power to understand, as all God's people should, how wide, how long, how high, and how deep his love is. May you experience the love of Christ, though it is too great to understand fully. Then you will be made complete with all the fullness of life and power that comes from God.

Now all glory to God, who is able, through his mighty power at work within us, to accomplish infinitely more than we might ask or think. (Ephesians 3:14-20)
So on this rainy, exhausting day, I am thankful that God is providing me with inner strength and that continuing to trust him will keep me strong (note: I'm not trying to "be strong" out of sheer willpower, but am leaning on and trusting God to provide it for me). I pray that each day God would show me more of the width, length, height, and depth of his love.
---
Get exclusive photography tips, family updates, and book recommendations in the monthly newsletter! JOIN HERE
Get 3 Truths (And A Lie) for when life is ridiculously hard