The Happy Bucket | December 11, 2017
Winter has hit Connecticut! We had a couple inches of snow Saturday (most of which has melted), but the air is crisp and cold and we are reminding our fleeces and wool socks of their purposes in life! If you're obsessed with wool socks like I am, definitely try the Smart Wool brand: these are my favorite!!!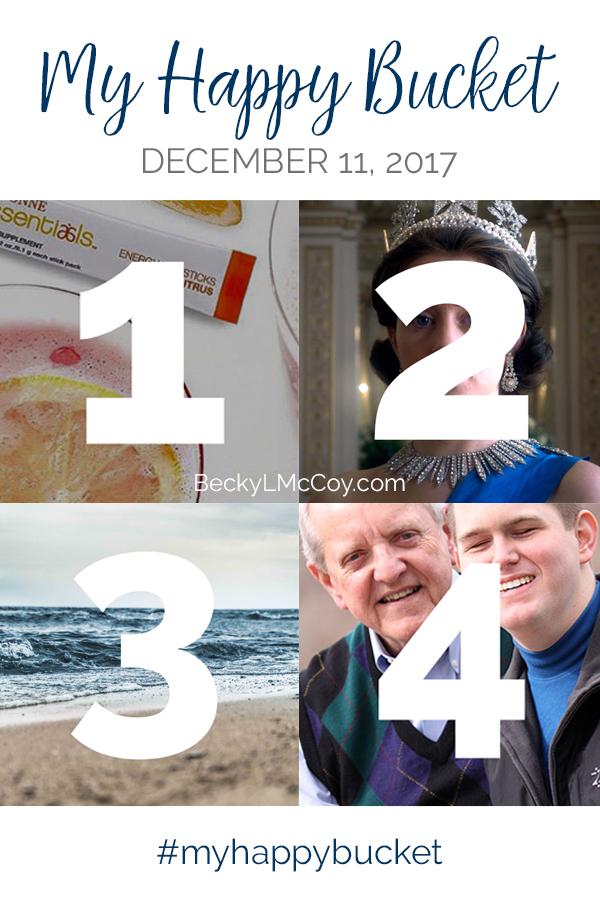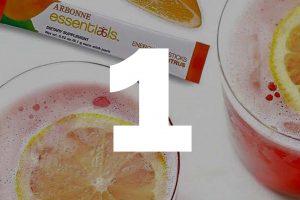 I'm a borderline addict of Arbonne Fizz. It's a powder you add to your water that's made of several vitamins and it makes for a fizzy treat. I love that it helps boost my energy without a crash (like from caffeine or sugar) and the B vitamins help keep my anxiety stable. I used to take B vitamins, but they made me feel sick, so I love that I've got an alternative now! Fizz comes in two flavors: Citrus and Pomegranate (my favorite!).
Season 2 of The Crown is on Netflix and I'm down the rabbit hole! Claire Foy as Queen Elizabeth is absolutely magnificent. Even if you aren't obsessed with modern English history, the costumes and set are gorgeous and the acting is brilliant. I love how the characters are so believably complex! This show deserves every award ever.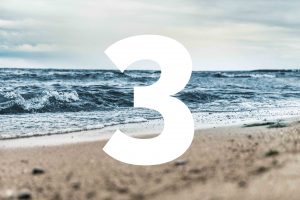 I had some time to kill this afternoon and needed to get out of the house. I didn't have quite enough time to run any errands, so Libby and I went to Starbucks (chai tea latte for me and gingerbread reindeer cookie for her). We went and parked in a scenic spot and she watched a movie in the car while I read, listened to music, and enjoyed some quiet. This is going to be a new part of our routine for sure!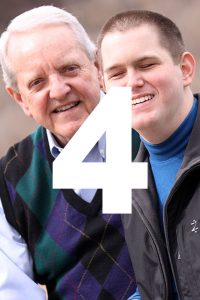 In the latest episode of Sucker Punched, I chatted with HK Derryberry and Jim Bradford (listen to episode 49). I just love their story of determination, resilience, and the importance of friendship. Their story is also published in their book, The Awakening of HK Derryberry: My Unlikely Friendship With the Boy Who Remembers Everything. I love the book because it has wonderful photos of Jim and HK and is incredibly inspiring. An excellent gift for anyone on your Christmas list!
What's in your Happy Bucket this week? Share using #myhappybucket and tag me @BeckyLMcCoy!
---
Everybody loves a quiz, right? Find out how brave you are with The Brave Quiz!
Get 3 Truths (And A Lie) for when life is ridiculously hard