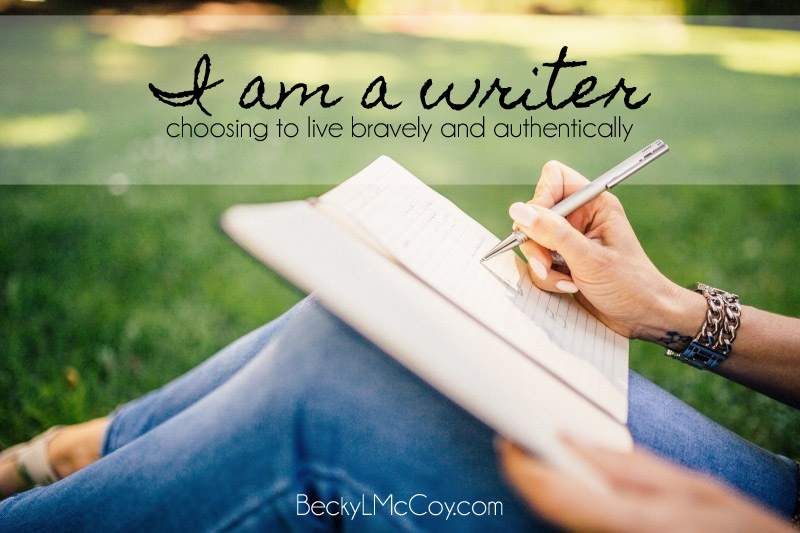 Photo via VisualHunt
I am a writer.
There. I said it.
Until recently, I thought of a writer as someone who studied Literature in college, someone who gets paid to write, and someone who has had dreams of writing a book since they were a young child. I am none of those things: I just like to journal and read lots of books.
In college I was a writing tutor. I studied Physics, but I could write a mean research paper or lab report. I even developed an appreciation for grammar and realized I had a favorite punctuation mark (it's the semicolon, if you're wondering). I distinctly remember one moment in college when us writing tutors were invited to have dinner with the school "writers" (the english majors and school newspaper journalists). We were sitting waiting for the guest of honor, a newly published memoirist, and I remember one of the "writers" scathing that the writing tutors had been invited, because we weren't really writers: we had no passion or appreciation for the craft.
I had no idea how much that singular moment would affect my confidence as a writer ten years later.
At the beginning of this year, I dreamed big, huge, scary dreams for myself, most of which are challenging me in my identity as a writer.
When asked what I "do", I've always answered, "I'm a mom."
I'm training myself to say, "I'm a writer."
It's scary to accept a title I was never searching for. More than terrifying, it's exciting, because being a writer has changed the course of my adventure. Writing has given me a new way to explore who I am. Writing has allowed me to share my story and comfort others. Writing has given me the opportunity to create a community of people who choose to live bravely and authentically.
What's your scary? What label are you hesitant to accept? What are your next steps to make that dream a reality?
---
Let's stay in touch. Don't miss a single post! Subscribe to receive notifications of new posts and my monthly email. JOIN NOW.
Get 3 Truths (And A Lie) for when life is ridiculously hard