I Choose Living: Simple Thankfulness When Life Is Hard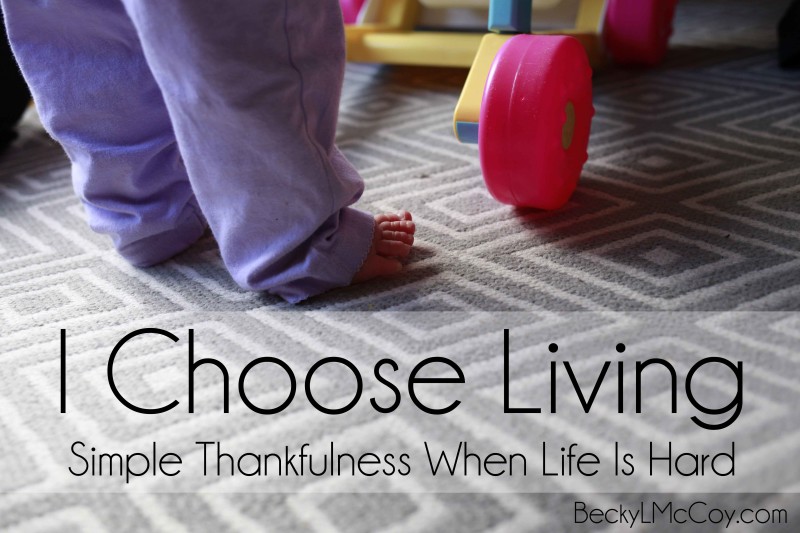 This year has been a challenging year. We have experienced so much loss and so much joy.
It's hard to tell if the good has outweighed the bad, but I know that some days, the weight of the bad has felt insurmountable.
I'm raising two small kids without my husband. I'm learning what it means to be a widow. We are settling into a new house in a new place and making new friends. Nothing is the same as it was a year ago.
The grief of all the loss and change is enough to leave me tired and unable to juggle much more than whatever it takes to get through the day. I always prided myself on being the reliable and responsible friend. Now I'm the one who's always getting Caleb to school as all the other parents are leaving and I can't remember the last time I arrived early anywhere.
To add insult to injury, my anxiety has been getting progressively worse and I have a preliminary diagnosis of mild to moderate PTSD from all of the crisis and trauma I've experienced over the last 10 years. I think it would be fair to assume that I'm struggling with some depression as well.
Happy Thanksgiving, right?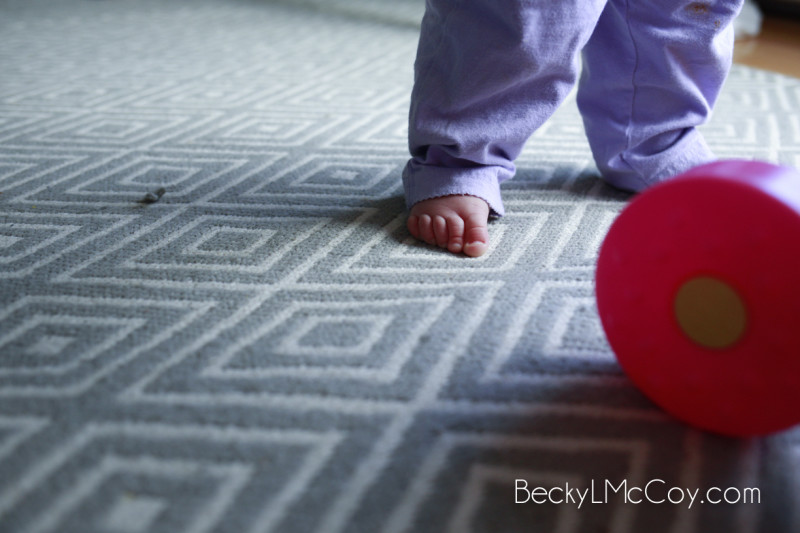 But there are so many things to be thankful for. We have a safe and wonderful home to live in. We have friends and family who love us. We are all healthy. I have people around me who can help ease the burdens of my grief, anxiety, PTSD, and depression. I have two little people by my side who manage to make me laugh even on the hardest days.
Because of all these things, I am most thankful to be living.
It sounds like such an obvious thing: to live.
But living is more than just existing.
Living is choosing to find the fullness of your current season of life.
Living is keeping life simple, but choosing to do what you enjoy.
Living is surrounding yourself with people who love you, encourage you, and make you laugh.
Living is taking tiny, wobbly, baby steps forward each day even when life seems determined to hold you back.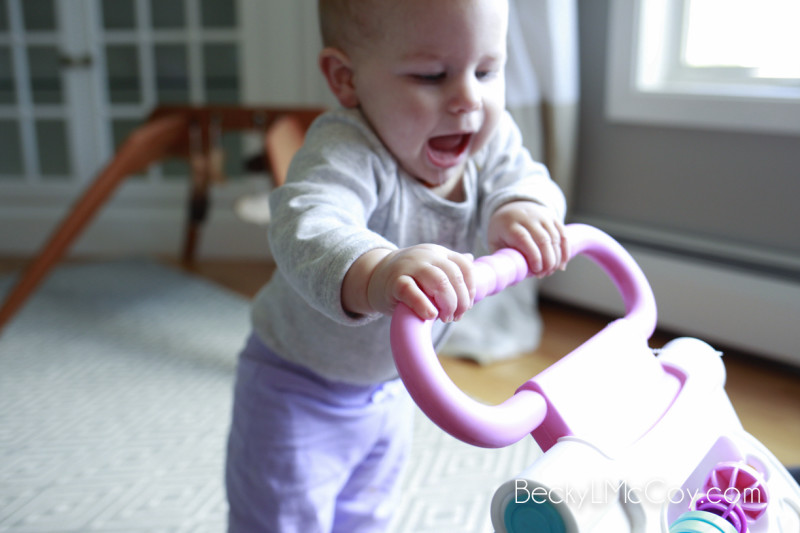 Libby has been cruising along the furniture and using a walker toy lately. The very first try at the walker toy was met with giggle, dancing, and screaming with joy. She was elated to have more freedom and get to do a "big kid" thing. The other night we were at a friend's house and I found her half way up a flight of stairs. She's only nine months old, but she doesn't use her age or size as an excuse. She lives and she loves every minute of it.
The fact that the stair treads were almost as tall as her legs didn't keep Libby from deciding to climb them. She doesn't even realize she has limitations and I've been letting my weaknesses define me.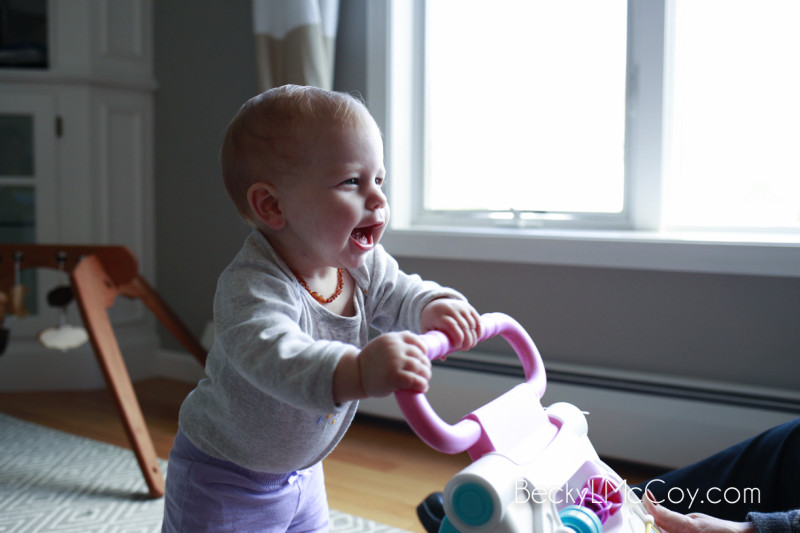 I've been so focused on what I can't do because of my limitations that I've lost sight of what I can do.
In this season, I'm letting life be simple. I'm not filling up our calendar or decorating like I would like to. I'm allowing life to be quiet. My heart needs the quiet to rest and to rediscover what I'm good at. Each day is one wobbly step forward.
Here's to choosing to live this crazy life together. Whether it's a quiet or a crazy day for you, I hope you choose to enjoy it.
Happy Thanksgiving.
---
Get exclusive photography tips, family updates, and book recommendations in the monthly newsletter! JOIN HERE
Get 3 Truths (And A Lie) for when life is ridiculously hard