Joy has been on my mind a lot lately. Those of you who know Keith and I personally know that we haven't had the easiest go of it. Med school, residency, cancer, grad school, moving across country, ER visits, losing a home, losing a car, more sickness, etc. There always seems to be another challenge ahead.
If I have learned anything over the last four years, it has been to choose joy. Four years ago yesterday, we promised to love each other no matter what: in sickness and health, with the Air Force and beyond.
July 12, 2008
"The Lord has done great things for us and we are filled with joy." Psalm 126:3
Joy is an attitude worth choosing. It doesn't mean ignoring the bad stuff or denying it exists, but finding the things worth holding tight to.
Joy means trusting that God's in control. It doesn't mean understanding what is happening or why, but that in the end, all will be well. The storms we have weathered together have taught Keith and I to trust God.
Trust in the Lord with all your heart and lean not on your own understanding;in all your ways submit too him and he will make your paths straight. Proverbs 3:5-6
…
The last four years have been full of fun adventures and heartbreaking struggles; I'd be silly to think the next 4, 10, or 50 years will be any easier. Instead, I'm clinging to the verse I found this morning:
…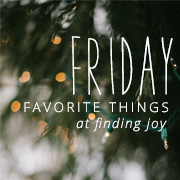 A Punk, A Pumpkin, and A Peanut
The Ramblings of Mrs. Hargrave
Get 3 Truths (And A Lie) for when life is ridiculously hard