Fear Shouts, But Love Whispers Courage | Lauren Miller
#MyBrave2017 is a series of guest posts from women who are determined to live bravely in the little things and the big things. Join my email list so you can read them all.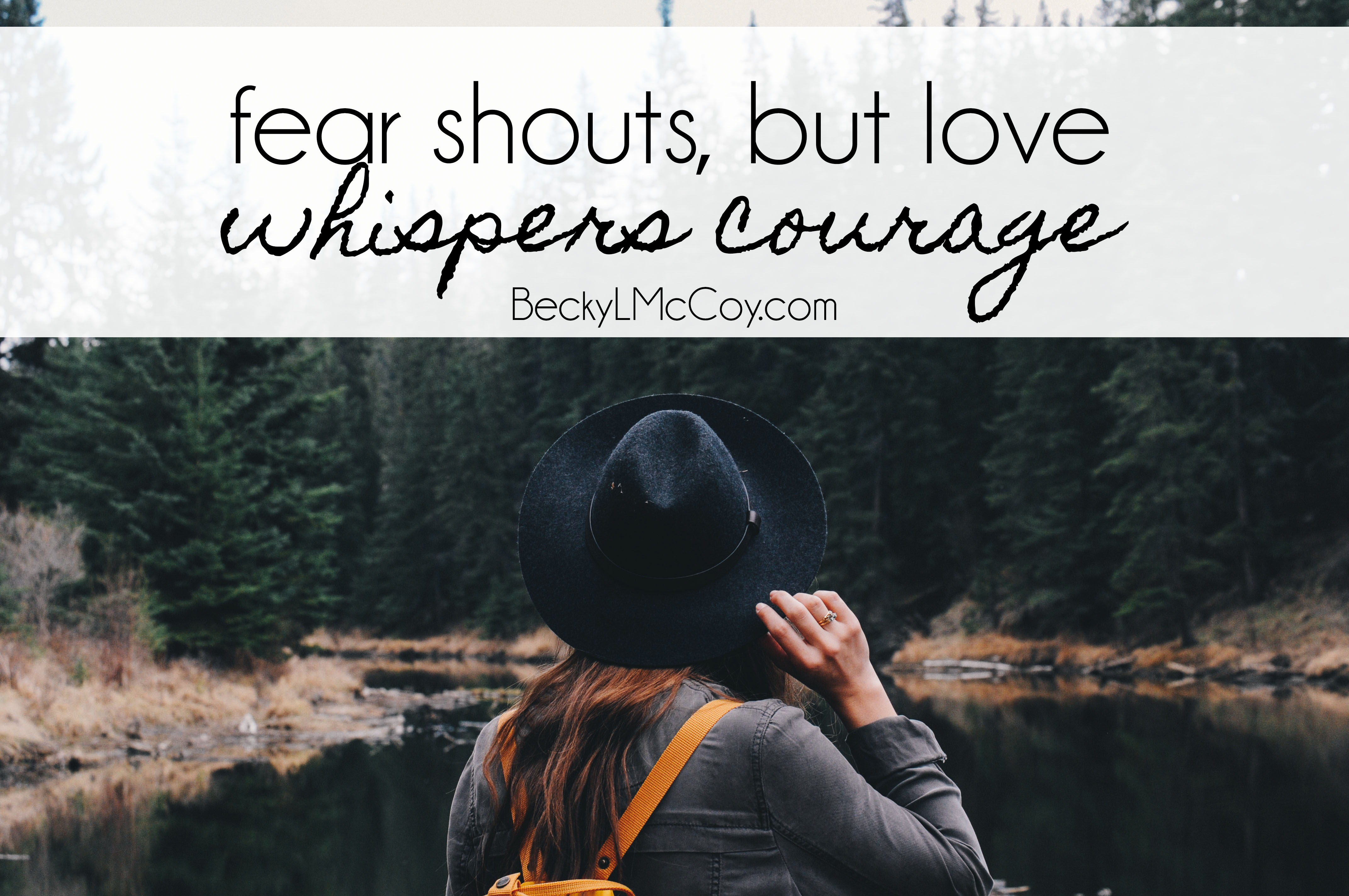 If I'm honest with myself, I'm not sure that I have what it takes.
Adoption has been unchartered territory for us.  Surprises we didn't see coming.  Bravery we didn't think we had.  Limited resources.  All the questions.  Not always a lot of answers.  All the feelings of 'not enough.'
And yet, bravery for my husband and I has looked like standing in the face of all that, and choosing to listen to the whisper in both of our spirits and lean forward with a tentative first step anyways.
Choosing to listen, instead of speak, argue, or reason, although we have definitely done all of the above – multiple times.  It's been much easier to make a list of all the reasons this isn't possible on paper than it has been to listen to the still, small voice that urges us onward.  The whisper that says these children are worth fighting for, that there is more to the story than what we currently see.
But that still, small voice hasn't been the only one we've heard.
Fear tries to whisper that I'm not cut out for this. That if I didn't physically birth the children, the mommy-gene will never actually kick in.  That these children could reject us as parents.  And just like that, I'm back to listing reasons why this can't possibly work.  But then my husband stops me in the middle of my list and speaks eight simple words, and fear is shamed for the bully that it is.
"Babes, you have something to offer to others."
He knows me so well, this man of mine.  He knows that my heart feeds off of words of affirmation.  He also knows that I tend to doubt my voice, my strength.  So he offers affirmation, truthful affirmation, of my worth, and reminds me that I am loved.
Who do I choose to listen to – fear or love?
Let's be honest.  Fear is usually the easiest choice.  Isn't it?  It shouts in our ears and blinds us with overwhelming details.  But it's a distraction, a mirage that blurs the bigger picture, like the pre-loaded images in our Instagram feed.  It's not the real deal.
Love is much quieter.  It whispers and woos.  To listen is an act of defiance, an act of bravery.  It requires strength and stillness.  Strength to silence the shouts of fear, and stillness to bow in surrender to the quieter voice.  The one that says we do have something to offer.  We are loved.  We do have what it takes.
Because that still, small voice of love?  Just because it's quiet doesn't mean it's weak.  It's actually one tough cookie.
Love alone has the strength to banish our fears of not being enough, while simultaneously enabling us to love others bravely.
When I listen to Love's voice, I can relax, stop my list-making, and trust that I will have what is needed for each step of this unchartered journey.  I will have what it takes to love these children.
Fear is shouting, but love is whispering.  Who will I choose to listen to?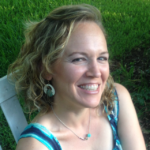 Lauren Miller is a sunshine-addicted, Florida-transplant to Mississippi, coffee-lover and book-nerd.  As a former teacher, she's had the opportunity to teach both in the U.S. and in China and loves experiencing different cultures.  She and her husband have one dog, Piper, who they adopted from a shelter and who has no insecurity issues about considering herself a lap-dog at 40 pounds.  They are currently in the process of adopting (children, not canines) internationally as well.  You can find her on her blog, balloonsofhope.wordpress.com, where she writes about discovering hope, truth and beauty in the midst of real life. Connect with Lauren on Facebook, Instagram, and Pinterest.
---
Ready to live more bravely? Find out how brave you are by taking the How Brave Are You? Quiz and joining the Choose Brave: 5 Day Video Guide to Practicing Courage.
Get 3 Truths (And A Lie) for when life is ridiculously hard