Did You Forget? Nothing Is Wasted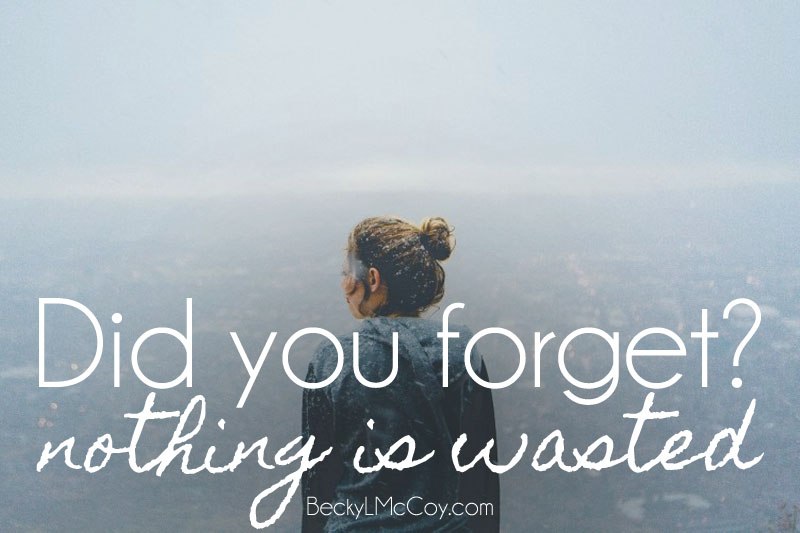 I had the privilege of spending the last several days at She Speaks. It's a conference for women who have a message and it was an incredible honor to be surrounded by so many passionate communicators.
This was my first writer's conference and it was a struggle to even go, claiming the title "writer". I love crafting and sharing words, but does that really make me a writer?! Or am I just a mom who writes? Business cards and book proposal in hand, I chose the "fake it" method and found myself owning the label more than I had anticipated.
There were even moments when I had other women running up to me to introduce themselves because they recognized me. What the what?! To say I was out of my comfort zone would be a gross understatement. I almost threw up on the way to the airport, I was so nervous.
And yet, I can say with certainty that I left She Speaks a more confident, brave, and encouraged version of myself. Instead of seeing all the ways I can't write and speak and encourage people to live more bravely, I'm aware that I have unique strengths and passions that have led me to this place. Never in my life would I have thought that I would be pitching and writing a book. My book may or may not become a reality because of this weekend, but regardless of the outcome, I took the risk to pitch my book. High school Becky's brain is exploding.
By and far, the most remarkable moment of the weekend was standing in the buffet line with my new friend Brooke and all of a sudden, it's as if I could almost hear God saying, "can you not see that the pain and struggle of the last 10-11 years has been to get your heart in the right place for this very weekend?" I woke up Sunday morning with Jason Grey's song "Nothing is Wasted" on repeat in my head: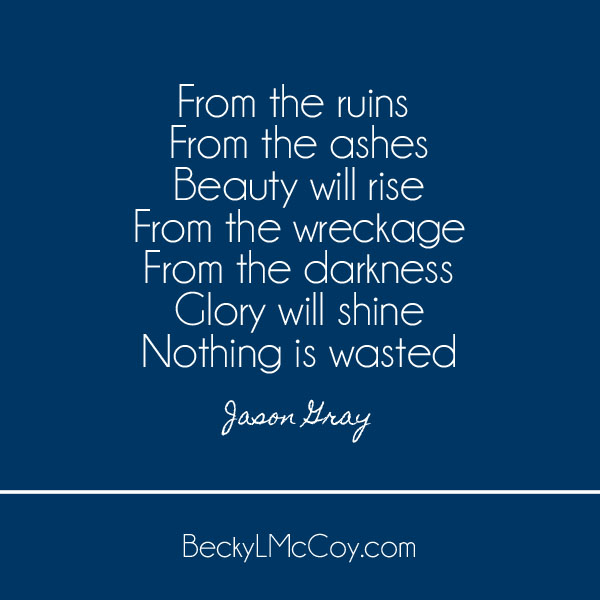 Nothing is wasted.
Not the widowhood.
Not the heartache.
Not the anxiety.
Not the anger.
Not the confusion.
Not the disappointment.
None of it is wasted.
Who would I be without all of that? I'm not quite sure, but I know for sure that I wouldn't be as brave.
What is it in your life that makes you bitter or wish you could do without? Consider this a giant hug from me reminding you that none of it is wasted. Maybe you can't see its purpose, but it's not for nothing.
And the next time I find myself questioning the hard or running from the struggle, you can hold my hands and ask me, "did you forget? Nothing is wasted."
---
Let's stay in touch, receive blog posts and monthly newsletters directly to your inbox. Sign up here.
Get 3 Truths (And A Lie) for when life is ridiculously hard