I'm so honored to be part of The On Coming Alive Project. It's a collection of over 70 voices who have stories of choosing to live after loss.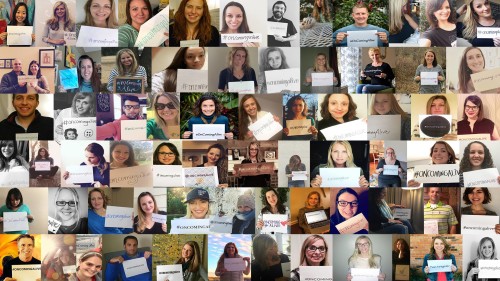 There are stories of lost spouses, siblings, children, and parents. This is a beautiful, heart wrenching collection of honest thoughts on loss, grief, and choosing to live again.
My piece, "What Grief Could Not Steal" is about the joy Caleb and Libby have brought even though they were born into seasons of grief.
When I was in college, I spent a lot of time thinking about all of the things I was willing to put up with in life. I figured that I was stubborn enough to figure out how to manage almost any situation, but I dreaded the thought of being left to raise young children on my own. I made God aware of my preferences, but then didn't spend much time thinking about it since being widowed with young kids seemed improbable.

Keith and I got married two months after I graduated, and we spent the next four years in graduate school, working our first jobs, and living all over the country. I got pregnant, and we were excited for this next step in our journey together. Elation turned to worry when my dad was diagnosed with liposarcoma (a cancer of fat cells which has no cure) half way through my pregnancy. I spent a month on the East Coast with my parents before heading back to Las Vegas, where Keith was doing residency with the Air Force. While I decorated the baby's nursery, I hoped, begged, and prayed for my dad to get better or at least to be able to meet his first grandkid…(continue reading)
A huge thanks to Lexi Behrndt, the organizer of this wonderful project. Please head over to On Coming Alive and leave Lexi and all the other writers some love.
---
Want to stay in touch? Sign up for my newsletter and don't miss a thing! SIGN UP HERE.
Get 3 Truths (And A Lie) for when life is ridiculously hard