The One Thing That Makes You Really Brave
Since I started doing regular Facebook live chats, people have been sharing the ways they're being brave. It's such an honor to share in the struggle and celebration of brave living.
Two weeks ago, I shared how change is brave. Change of any kind (good, bad, or ugly) is difficult and requires a great deal of courage. I've written about how to be more brave and in last week's post I asked you to consider what kind of brave you are. And then this morning I realized that I've never actually examined the word "brave".
Brave (verb): to endure or face (unpleasant conditions or behavior) without showing fear.
In reality, fear and bravery coexist. You can be shaking in your boots, but still choose to be courageous. As Meg Cabot says, "Courage is not the absence of fear but rather the judgement that something else is more important than fear."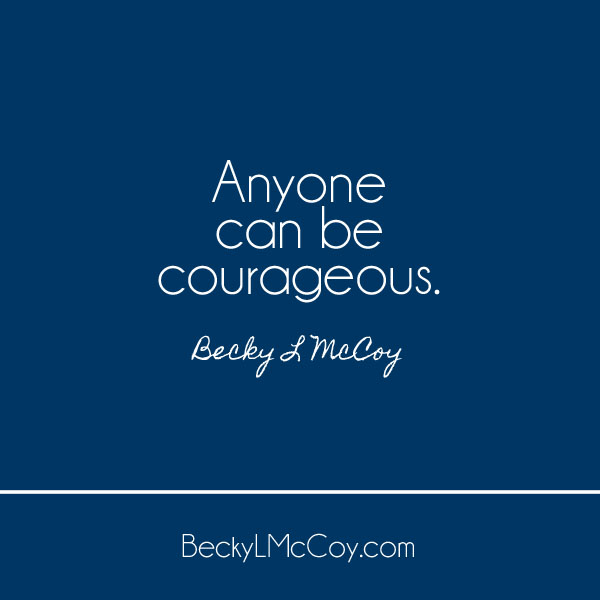 Guess what? You can make that judgement. The one thing that makes you brave is that you are unique. You are equipped to be brave in ways that no one else can be brave. You are living in a distinct set of circumstances. Your story is exclusively yours. The world needs you to be brave because when you are brave, you give the rest of us hope.
I regularly hear stories of how my courage has inspired someone to live more bravely. You need to know that your courage will be inspirational to someone.
You can be courageous. You are the only one who can be courageous with your life and I'm cheering you on because you are going to rock this brave thing!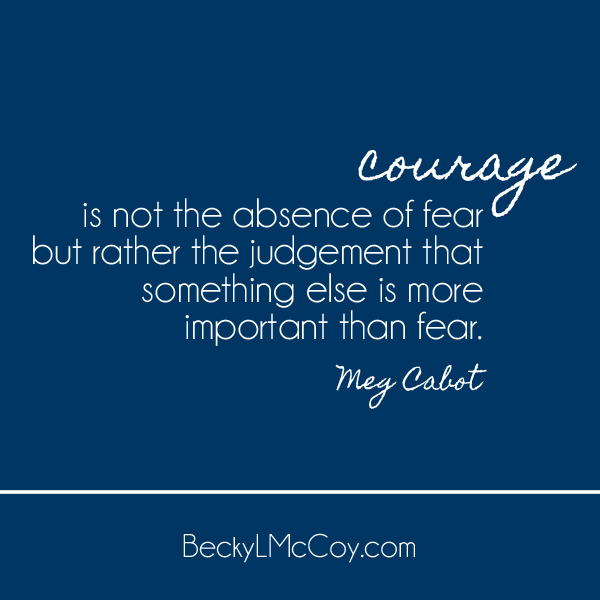 Need some help getting started? Here are 5 Simple Strategies for Being More Brave.
---
Ready to be brave with me? Sign up for my monthly newsletter and you'll get all the brave posts directly to your inbox. Sign up here: BeckyLMcCoy.com/Email
Get 3 Truths (And A Lie) for when life is ridiculously hard