Ep. 06 – Molly Giannattasio; Volleyball, Injury, & Personal Growth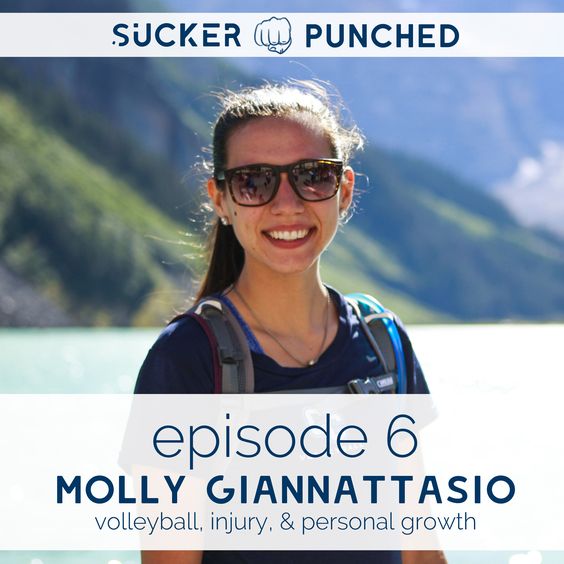 Molly, a graduate student, shares her career ending injury and how it turned her life around. She was accustomed to facing adversity with anger and now chooses to look for the good.
Molly's Answers to the Fun Questions:
What are you loving right now? Molly's trying to say "yes" more and become a more fun person.
What's your favorite meal right now? Usually ice cream is her favorite, but she didn't let herself eat ice cream for the month of February, so she decided to put hot sauce on everything.
What are you doing to take care of yourself? She gave herself a cardio challenge for exercise, which helps her to sleep better and make better food choices.
What are you doing to be brave? She's living by the quotes, "take action" and "idleness is the gateway to depression," to stay involved and active to prevent another battle with depression.
Connect with Becky:
BLOG: BeckyLMcCoy.com
FACEBOOK: facebook.com/BeckyLMcCoy
TWITTER: twitter.com/BeckyLMcCoy
INSTAGRAM: instagram.com/BeckyLMcCoy
PINTEREST: pinterest.com/BeckyLMcCoy
NEWSLETTER: BeckyLMcCoy.com/email 
Share your Sucker Punched story at BeckyLMcCoy.com/Submissions
Please subscribe to and rate this podcast to help others find Sucker Punched.
NOTE: Sucker Punched is the podcast formerly known as Stories of Unfolding Grace