Ep. 09 – Shauna Beth Paradiso; Infertility, Miscarriage, & Shame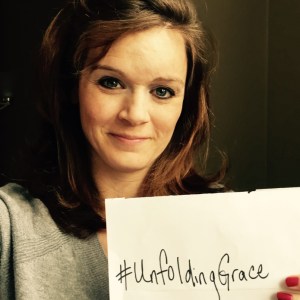 Meet Shauna Beth, a mom of two (with one on the way) and owner/creator of Flip and Bean Creation, a small business that solves practical parenting problems. Shauna Beth shares the heartbreak of being diagnosed with unexplained infertility and the experience of infertility treatments, including Clomid, Gonadotropin injections, intrauterine insemination, and in vitro fertilization. Multiple miscarriages and three children later, Shauna Beth insists this long season of struggle is what drew her and her husband closer together and changed her relationship with God.
Shauna Beth's Answers To The Fun Questions:
What are you loving right now? Looking forward the family dynamic shift when baby #3 arrives.
What's your favorite meal right now? Cheese sticks and m&ms.
What are you doing to take care of yourself? Trying to sit down and be in the moment.
What are you doing to be brave? Attempting a VBAC and sharing her story and her faith.
Connect with Shauna Beth:
BLOG: flipandbeancreation.com
FACEBOOK: facebook.com/flipandbean
INSTAGRAM: instagram.com/flip.and.bean
SHOP: etsy.com/shop/flipandbean
Connect with Becky:
BLOG: BeckyLMcCoy.com
FACEBOOK: facebook.com/BeckyLMcCoy
TWITTER: twitter.com/BeckyLMcCoy
INSTAGRAM: instagram.com/BeckyLMcCoy
PINTEREST: pinterest.com/BeckyLMcCoy
NEWSLETTER: BeckyLMcCoy.com/email 
Share your Sucker Punched story at BeckyLMcCoy.com/Submissions
Please subscribe to and rate this podcast to help others find Sucker Punched.
NOTE: Sucker Punched is the podcast formerly known as Stories of Unfolding Grace