Ep. 14 – Catherine Dodd; Failure, College, & Finding Identity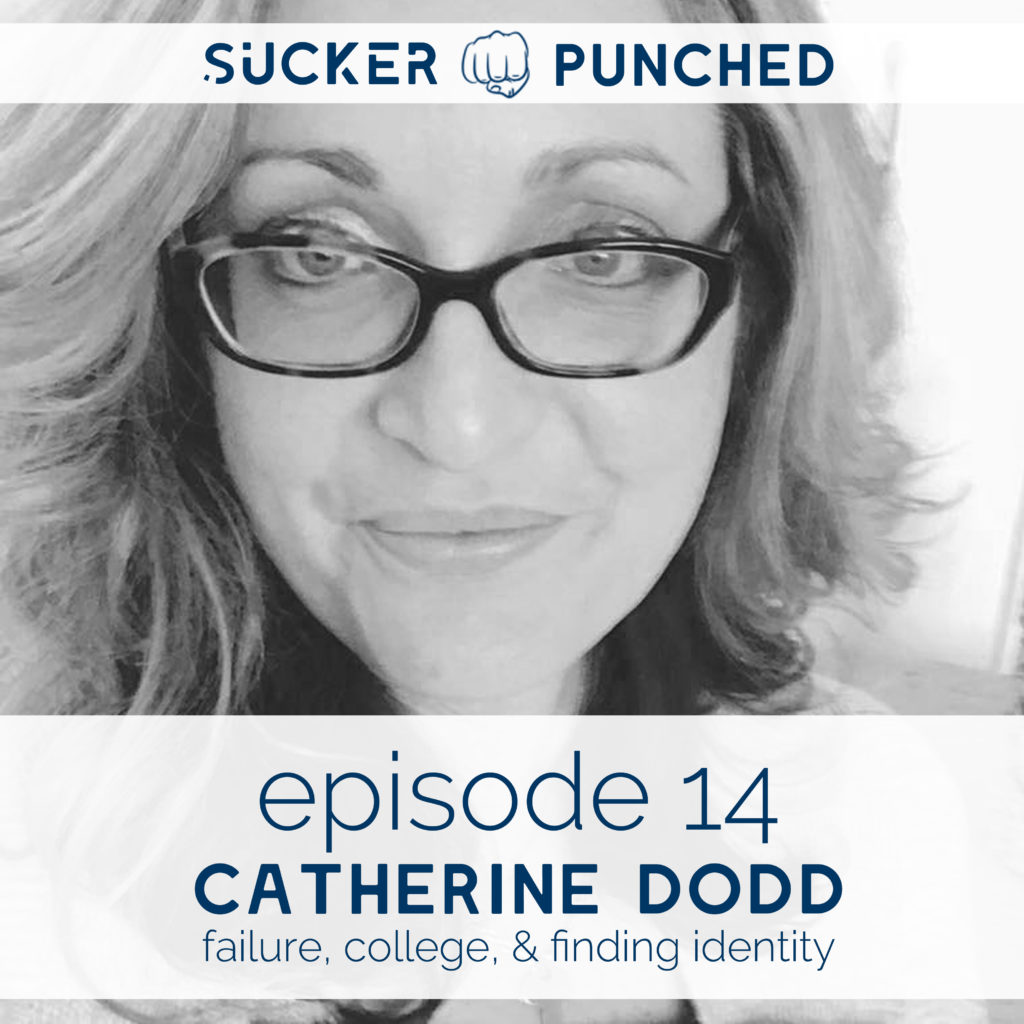 Meet Catherine, an AP psychology teacher, who cycled through public school, private school, and homeschooling so often as a child that she only spent one year in one educational setting. By the time she got to high school, she had an education about the level of 5th or 6th grade. Catherine didn't know how to be a successful student, but she found that popularity was easy, so she invested her energy into friendships. Upon graduating, she swore to never step foot in a school again. She got married and started a family. Several years later, she found herself pursing a college degree and then graduate school. Now a high school teacher, Catherine encourages her students to pursue their passions and work hard to achieve their goals.
Catherine's Answers To The Fun Questions:
What are you loving right now? Podcasts (especially The Happy Hour with Jamie Ivey)
What's your favorite meal right now? Roasted vegetables and coffee (all day!)
What are you doing to take care of yourself? Getting enough sleep each day
What are you doing to be brave? Figuring out the best ways to use her story and what her writing journey looks like
Connect with Catherine:
BLOG: abeautifullymessylife.com
FACEBOOK: facebook.com/abeautifullymessylife
TWITTER: twitter.com/abmessylife
INSTAGRAM: instagram.com/abeautifullymessylife
PINTEREST: pinterest.com/abmessylife
Connect with Becky:
BLOG: BeckyLMcCoy.com
FACEBOOK: facebook.com/BeckyLMcCoy
TWITTER: twitter.com/BeckyLMcCoy
INSTAGRAM: instagram.com/BeckyLMcCoy
PINTEREST: pinterest.com/BeckyLMcCoy
NEWSLETTER: BeckyLMcCoy.com/email 
Share your Sucker Punched story at BeckyLMcCoy.com/Submissions
Please subscribe to and rate this podcast to help others find Sucker Punched.
NOTE: Sucker Punched is the podcast formerly known as Stories of Unfolding Grace