Ep. 15 – Monica Green; Pediatric Cancer, Grieving, & Motherhood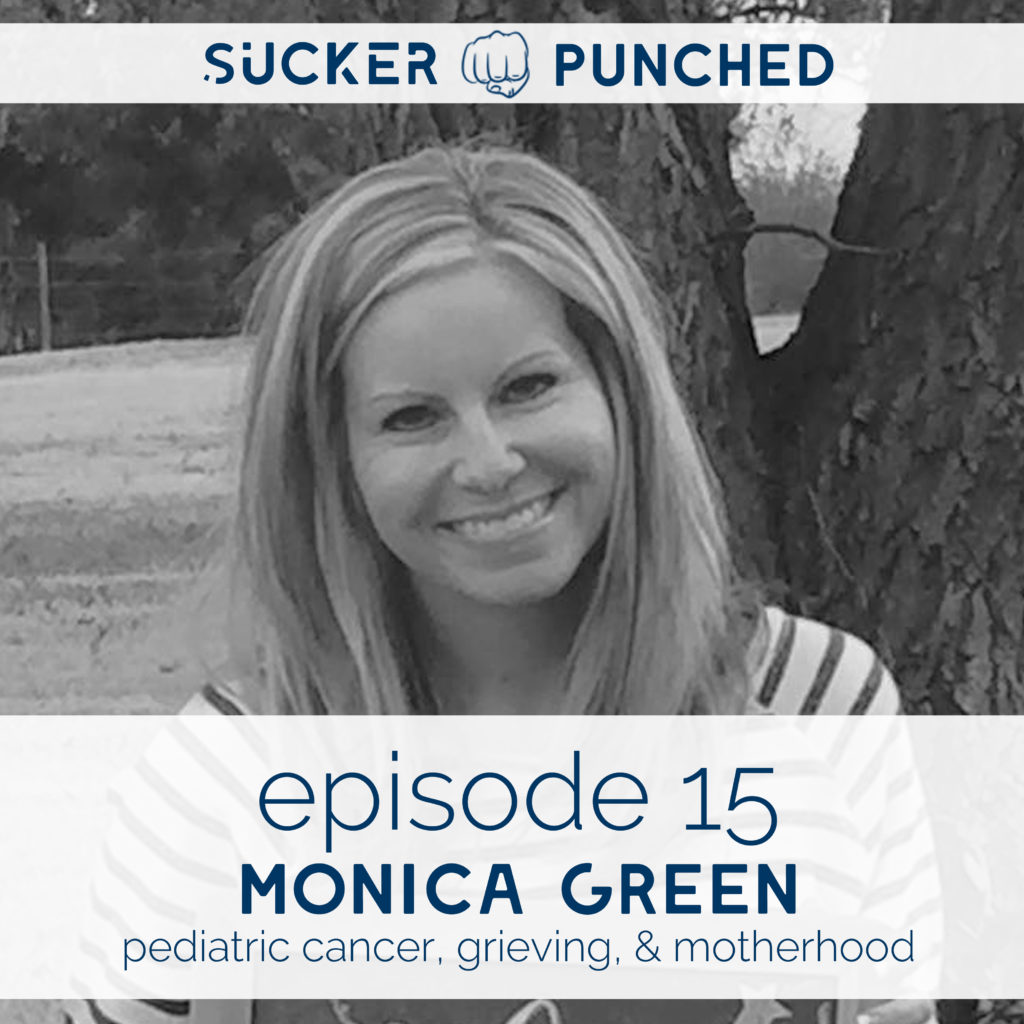 Meet Monica, a mother of three, whose son Mason was diagnosed with pediatric brain cancer. She shares the struggle of being caregiver for one child while still parenting her other children. Monica describes the challenges of being a primary caregiver and how that role changes when your loved one passes away. After Mason went to heaven, Monica said it was a challenge to allow herself, her husband, her son, and her daughter to grieve in their own, unique ways. Monica and her husband started the Mason Green Foundation, which raises money and awareness for pediatric brain cancer.
Find the On Coming Alive Project, at OnComingAlive.com.
Monica's Answers To The Fun Questions:
What are you loving right now? Being part of the On Coming Alive Project
What's your favorite meal right now? Mexican and Italian. And Starbucks' Chai Latte
What are you doing to take care of yourself? Eat better. Go for walks. Spend time alone and with each member of the family individually
What are you doing to be brave? Sharing her story and Mason's life
Connect with Monica:
FACEBOOK: facebook.com/masongreenfoundation
CARINGBRIDGE: caringbridge.org/visit/masongreen
TWITTER: twitter.com/mason_memories
Connect with Becky:
BLOG: BeckyLMcCoy.com
FACEBOOK: facebook.com/BeckyLMcCoy
TWITTER: twitter.com/BeckyLMcCoy
INSTAGRAM: instagram.com/BeckyLMcCoy
PINTEREST: pinterest.com/BeckyLMcCoy
NEWSLETTER: BeckyLMcCoy.com/email 
Share your Sucker Punched story at BeckyLMcCoy.com/Submissions
Please subscribe to and rate this podcast to help others find Sucker Punched.
NOTE: Sucker Punched is the podcast formerly known as Stories of Unfolding Grace