Ep. 33 – Anna LeBaron; Abuse, Healing, & The Polygamist's Daughter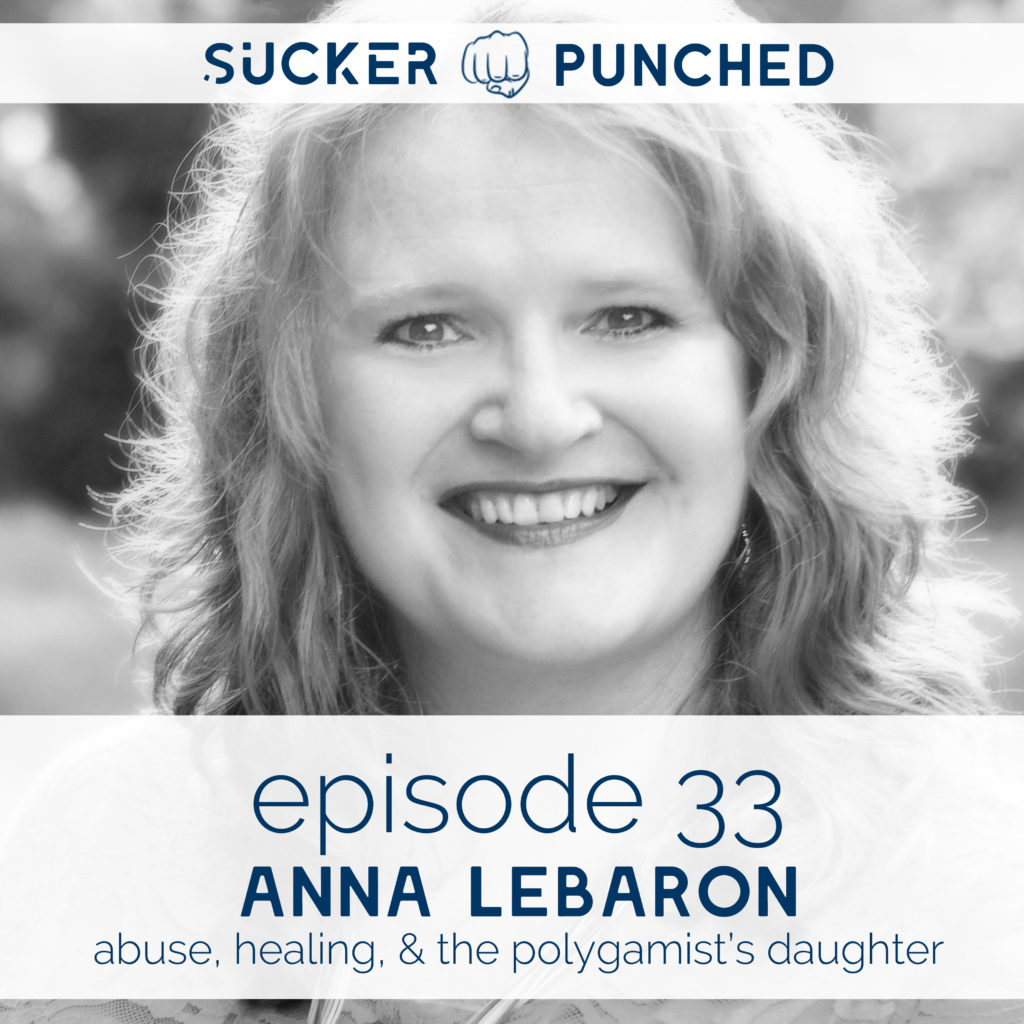 Anna LeBaron escaped from a polygamist cult when she was 13. Her new book, The Polygamist's Daughter details what it was like to grow up in such an abusive and traumatic environment. Anna was child 40-something of 50 to polygamist cult leader Ervil LeBaron. She grew up in an incredibly unstable environment and felt safe almost nowhere. She was abused physically, emotionally, spiritually, and mentally and was being groomed to continue in the polygamist practice from a very young age. After she escaped, she saw grace in her sister and brother-in-law who protected her and provided a safe place for her to begin to heal. She attended a small Christian school that helped her ease into life outside of the cult. She is thankful for her five children, the siblings who have continued to support her, and all of the things that lined up for her book to become a reality. Pursuing healing, wholeness, and freedom has required a tremendous amount of courage. As Anna says, "healing is a process. Healing is a miracle." Healing from abuse and trauma is a life-long journey and Anna encourages victims of all kinds of abuse and trauma to ask for help and to seek counseling. Order your copy of Anna's new book The Polygamist's Daughter wherever you get your books!
Anna's Answers To The Fun Questions:
? What are you loving right now? Coffee and leading the launch team for Maria Goff's new book Love Lives Here
? What's your favorite food/meal/snack? Fruit, nuts, cheese, and coffee (with cream)
? What are you doing to take care of yourself? Making time for a long bath and reading
? What are you doing to be brave? Being interviewed for a talk show in Ireland and the BBC
Connect with Anna:
BLOG: AnnaLeBaron.com
FACEBOOK: facebook.com/AnnaKLeBaron
TWITTER: twitter.com/AnnaKLeBaron
INSTAGRAM: instagram.com/AnnaKLeBaron
Connect with Becky:
BLOG: BeckyLMcCoy.com
FACEBOOK: facebook.com/BeckyLMcCoy
TWITTER: twitter.com/BeckyLMcCoy
INSTAGRAM: instagram.com/BeckyLMcCoy
PINTEREST: pinterest.com/BeckyLMcCoy
NEWSLETTER: BeckyLMcCoy.com/email
Share your Sucker Punched story at BeckyLMcCoy.com/Submissions Please subscribe to and rate this podcast to help others find Sucker Punched.
NOTE: Sucker Punched is the podcast formerly known as Stories of Unfolding Grace