Ep. 39 – Ann Dagle; Loss, Depression, & Suicide Prevention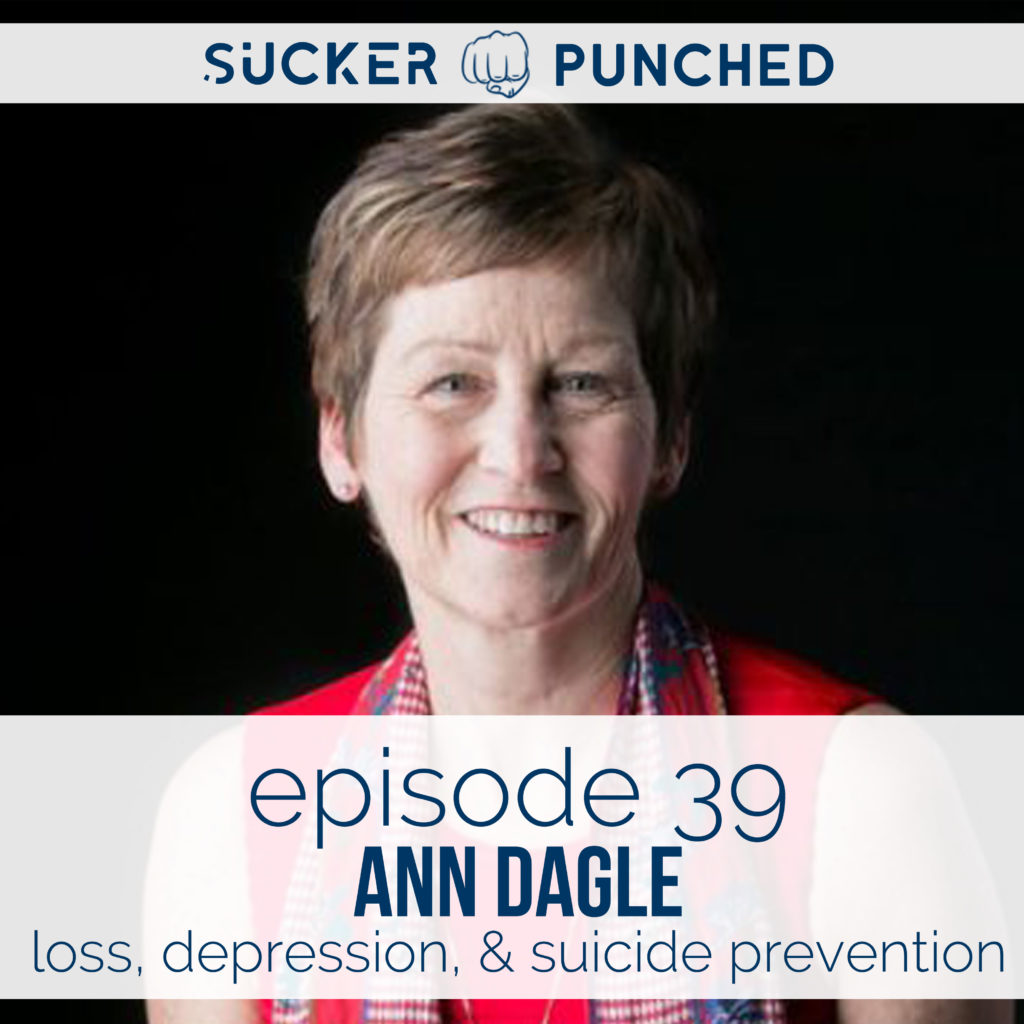 Ann Dagle has experience the loss of a loved on to suicide first hand. Her son Brian had always struggled with depression, but everyone was caught off guard when he died by suicide. Ann is now committed to local suicide prevention efforts and works hard to help other families grieve as well. Ann now runs the Brian Dagle Foundation, which raises money to support suicide prevention programs.
Ann's Answers To The Fun Questions:
What are you loving right now? Her new house!
What's your favorite food/meal/snack? Fresh fish or salad with tomato and mozzarella
What are you doing to take care of yourself? Completing her advanced yoga teacher training
What are you doing to be brave? Putting herself out there. As Ann says, she didn't want to be brave, but she sees how sharing their family's story is helping so many other people.
Connect with Ann:
WEBSITE: brianshealinghearts.org
FACEBOOK: facebook.com/btdfdn
Connect with Becky:
BLOG: BeckyLMcCoy.com
FACEBOOK: facebook.com/BeckyLMcCoy
TWITTER: twitter.com/BeckyLMcCoy
INSTAGRAM: instagram.com/BeckyLMcCoy
PINTEREST: pinterest.com/BeckyLMcCoy
NEWSLETTER: BeckyLMcCoy.com/email 
Share your Sucker Punched story at BeckyLMcCoy.com/Submissions
Please subscribe to and rate this podcast to help others find Sucker Punched.
NOTE: Sucker Punched is the podcast formerly known as Stories of Unfolding Grace