Ep. 40 – Katie Wilson; OCD, Inpatient Treatment, & Hope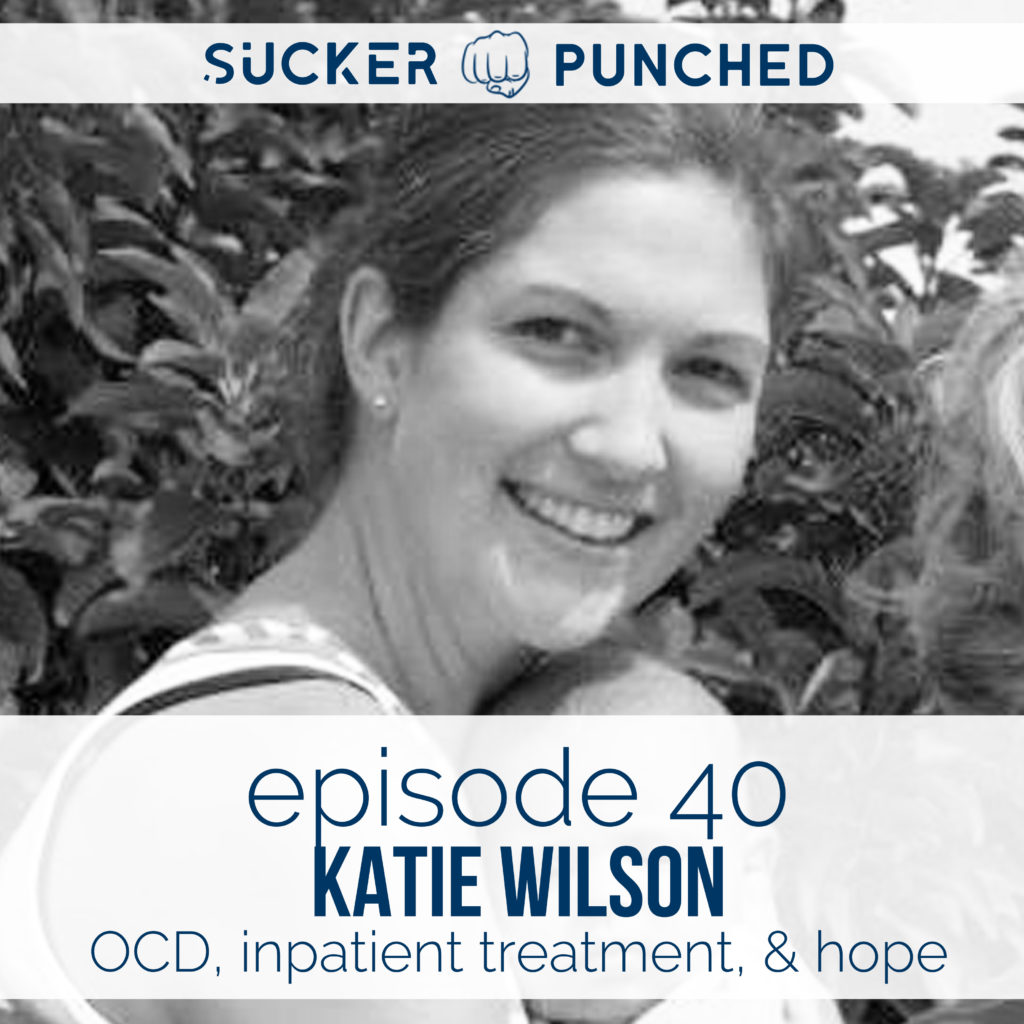 When Katie was pregnant with her first child, she was diagnosed with OCD and signed herself in to an inpatient treatment program. Her OCD was mostly triggered by her career as a nurse (although in hindsight she can see signs of it in childhood memories) and the symptoms were completely incapacitating. Katie says that even though she hates having OCD, she's thankful that she can connect with other people who are suffering and that having a diagnosis gives her hope that she won't ever go to the uncontrolled dark place again.
Join me at the Brave Together Virtual Retreat 9/9! Get tickets: BeckyLMcCoy.com/BraveTogetherVirtualRetreat
Connect with Becky:
BLOG: BeckyLMcCoy.com
FACEBOOK: facebook.com/BeckyLMcCoy
TWITTER: twitter.com/BeckyLMcCoy
INSTAGRAM: instagram.com/BeckyLMcCoy
PINTEREST: pinterest.com/BeckyLMcCoy
NEWSLETTER: BeckyLMcCoy.com/email 
Share your Sucker Punched story at BeckyLMcCoy.com/Submissions
Please subscribe to and rate this podcast to help others find Sucker Punched.
NOTE: Sucker Punched is the podcast formerly known as Stories of Unfolding Grace