Ep. 41 – Vidhi Bhagarva; Post Partum, Anxiety, & Allergies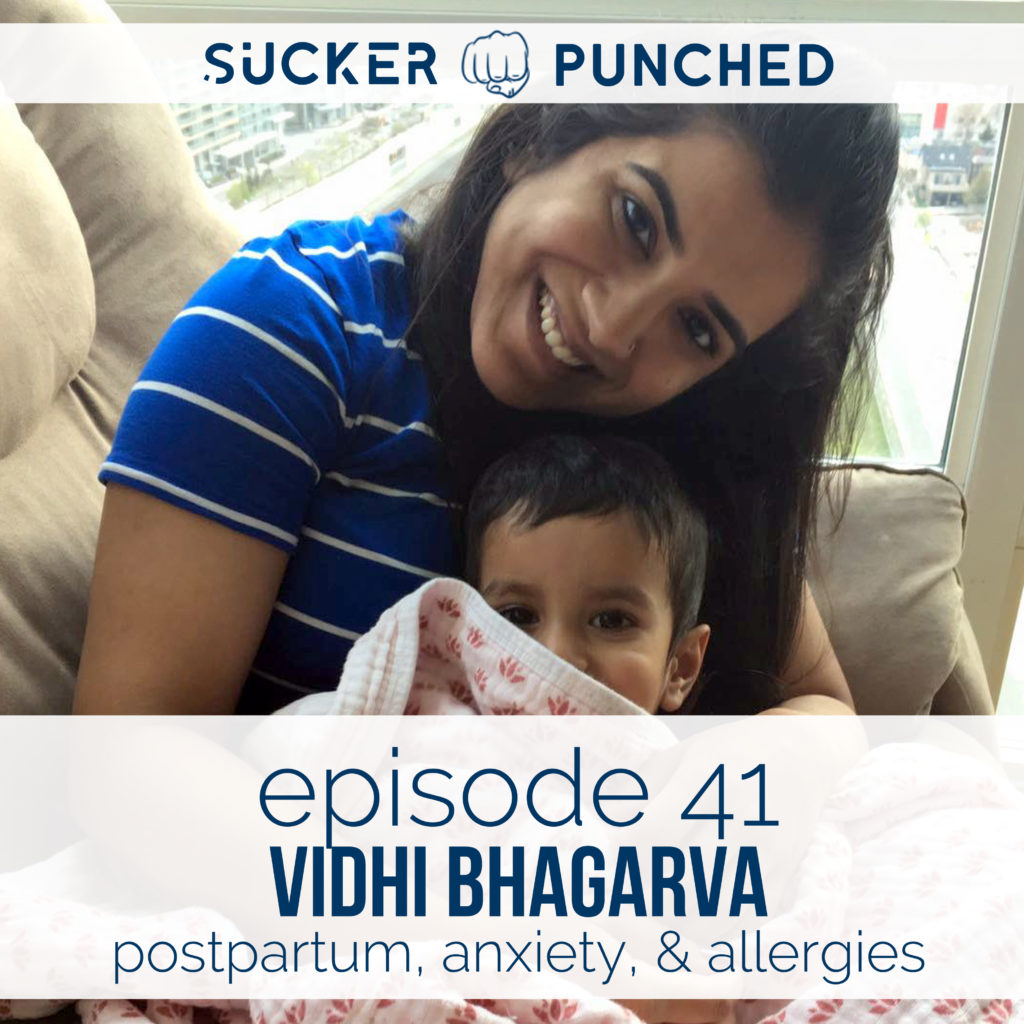 When Vidhi's son was an infant, he had severe allergies and sensitive skin. She found herself restless, panicky, and crying more often than normal. Her husband noticed the change in her behavior and encouraged her to go to the doctor. Vidhi was diagnosed with Postpartum Anxiety and began her journey of finding healing and relief. She wants other women who are struggling with Postpartum Anxiety or Depression to know "you are not alone. This is a very normal thing…It's not your fault."
Check out Vidhi's organic baby products at Panchhi.
Vidhi's Answers To The Fun Questions:
What are you loving right now? Her business (her second baby!)
What's your favorite food/meal/snack? Fruit, especially kiwi and watermelon
What are you doing to take care of yourself? Intentionally being happy and enjoying every moment
What are you doing to be brave? Being herself and not worry about others' opinions
Connect with Vidhi:
WEBSITE: www.panchhi.ca
FACEBOOK: facebook.com/mypanchhi
INSTAGRAM: instagram.com/mypanchhi
Connect with Becky:
BLOG: BeckyLMcCoy.com
FACEBOOK: facebook.com/BeckyLMcCoy
TWITTER: twitter.com/BeckyLMcCoy
INSTAGRAM: instagram.com/BeckyLMcCoy
PINTEREST: pinterest.com/BeckyLMcCoy
NEWSLETTER: BeckyLMcCoy.com/email 
Share your Sucker Punched story at BeckyLMcCoy.com/Submissions
Please subscribe to and rate this podcast to help others find Sucker Punched.
NOTE: Sucker Punched is the podcast formerly known as Stories of Unfolding Grace