Ep 70. Knowing What's Important To You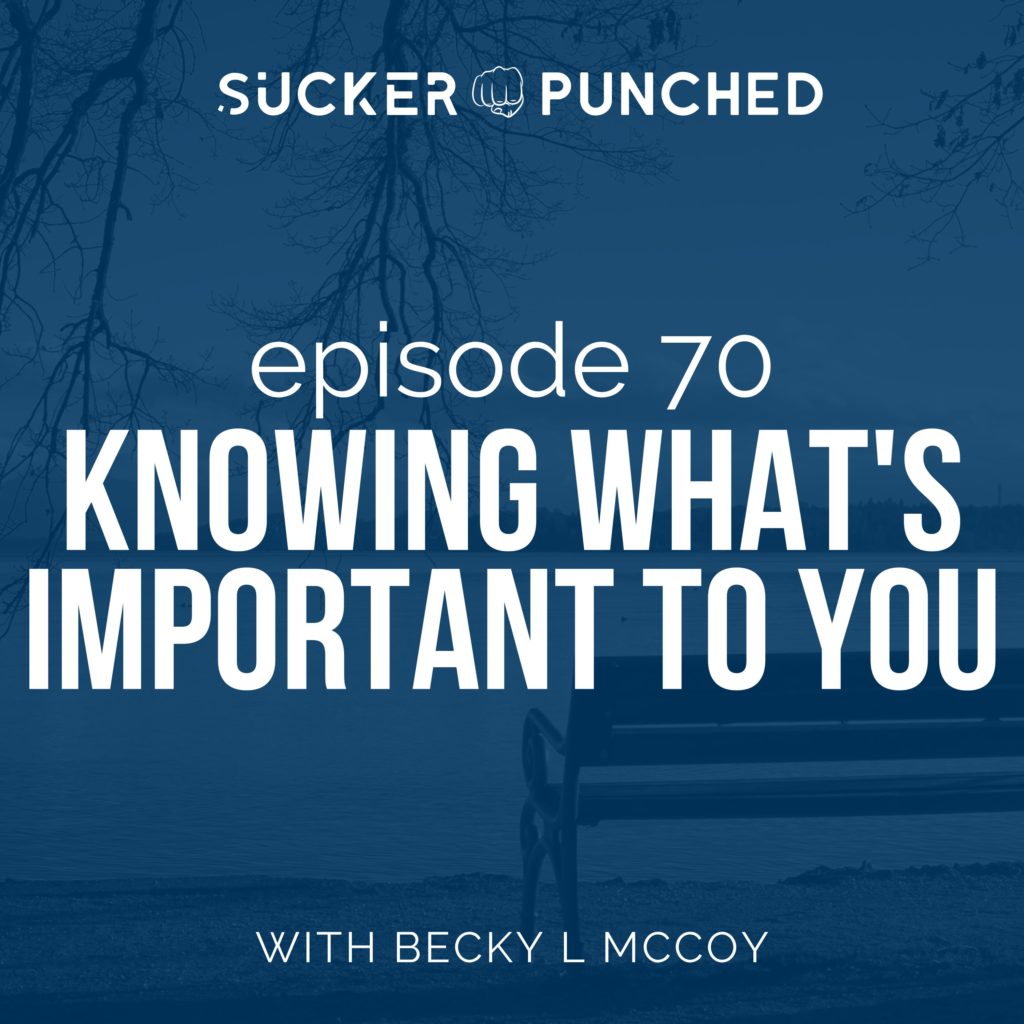 We've got to do lists a mile long and they're only getting longer. Just when we feel like we are getting a handle, something else comes up. And the longer our lists, the higher our stress. How could we possibly build and live lives of meaning when we are lost, like a kid in a ball pit, under the pile of our obligations and commitments?
CLICK HERE FOR THE TRANSCRIPT FOR THIS EPISODE
STUFF MENTIONED IN THIS EPISODE:
Courageous Community Course: BeckyLMcCoy.com/CourageousCommunity (registration open til 9/29/22)
Essentialism by Greg McKeown
The Next Right Thing by Emily P. Freeman
4 Mantras for When I'm Overwhelmed: BeckyLMcCoy.com/4mantras
FIND BECKY ONLINE:
Website: BeckyLMcCoy.com
Social Media: @BeckyLMcCoy
Subscribe, rate, review, and share this podcast with the resilient people in your life!
Links may be affiliate links, so you're supporting this podcast when you buy through them. Thanks!