Rebuilding on Unchanging Grace
I participated in the Thrive Moms fall retreat on Saturday. Each of their retreats is an incredible time of reflection and growth and the best part is that it's virtual, so I got to watch it at home, in my pjs. The theme of the retreat was "Unshakable": each speaker focused on ways to fortify your life and make it strong enough to weather the inevitable storms of life.
There was a time during the retreat with live music and as the song "Cornerstone" by Hillsong played, I wept at my kitchen table. We sang this song at Keith's funeral because I wanted everyone to know that the foundation of our life together was built on God's constant, never changing character. I cried at my kitchen table because so much has changed since we first claimed this song as our truth. I cried at my kitchen table because life is so hard and some days it feels like too much. I cried because I still can't believe everything that has happened.
And then Libby, who had been sitting in my lap, turned around and gave me kisses all over my face until she knew that I was done crying. Just in case I wasn't sure, she needed me to know I was loved and that she was right there with me. My sweet, sweet girl.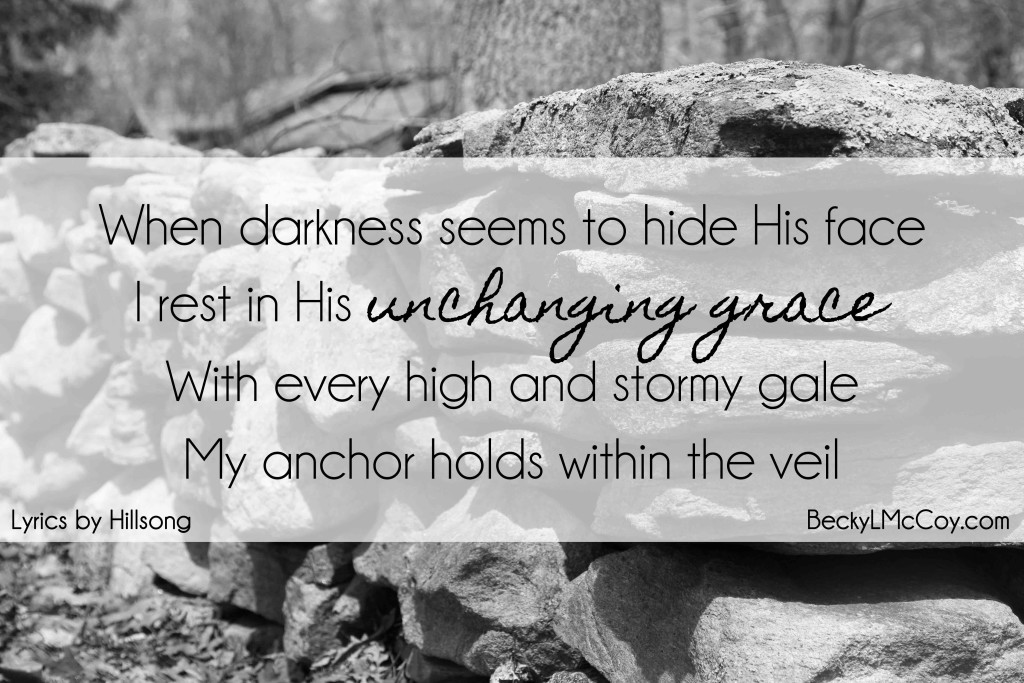 I joined in on the live chat with the other retreat attendees as one of the speakers shared some thoughts on building our life on a firm, strong foundation and shared a bit of my story. One woman made a comment that I wasn't building my life, but rebuilding it and that's exactly how it feels.
I can't do things the way Keith and I did them because he isn't here.
I can't do things the way I did them before I knew Keith because I didn't have kids then.
Everything is new and different and I am learning to adjust.
I am learning that I have little control over my life.
I am learning that I can't assume that I have any clue where my life is headed.
I am learning that it's okay not to be in control.
I am learning to rest in that unchanging grace.
I am rebuilding my life on that unchanging grace.
Jesus teaches a parable about two men who build houses: one builds his house on a foundation of rock and the other builds his house on a foundation of sand. It's no surprise that a house built on sand did not withstand an intense storm. I doubt any of us would voluntarily build a house on sand without adding a more structurally sound foundation.
Can we say the same thing about our lives? Can I honestly say that my life is built on a firm foundation that will not shift, change, or disappear when storms hit? Do I trust the foundation I have chosen?
Those are not easy or straightforward questions and I have spent the last year wrestling with them.
The only answer that has brought me any peace is grace. Grace is a gift I never earned or deserved. Grace never leaves or changes when life gets hard.
Grace has been with me the whole time:
in the midst of my storm,
when my doubts are looming,
when I'm angry,
when I tell God how wrong he is,
when I handle my struggles well and when I handle them poorly,
and when I am weak and unable,
through all these times, grace has been there.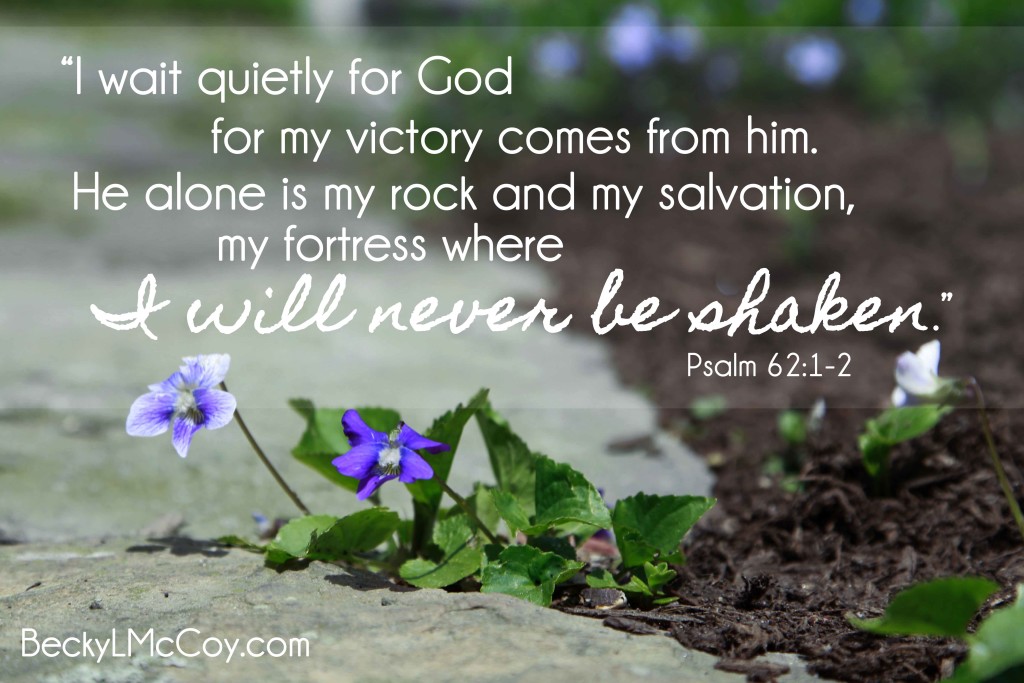 This constant, unchanging grace is God choosing to show me love (even when I haven't earned or deserved it). It's the love that I've experienced through each challenge in my life (even when I refused to accept it). It's the love that whispers in my soul that there is good still to come (even though there may be more struggle as well). It's the love that sees everything that has happened and everything that will happen and knows exactly where my place is along that continuum (even when I feel forgotten). It's the love that builds me back up when I feel shaken and weak.
I am not strong. I am not my own foundation: how could I be? I am just moving forward, one wobbly step at a time, and trusting that God's unchanging grace will make me unshakable.
[To view the Thrive Moms Fall Retreat 'Unshakable', click here]
---
Get exclusive photography tips, family updates, and book recommendations in the monthly newsletter! JOIN HERE
Get 3 Truths (And A Lie) for when life is ridiculously hard