Simple Tips for Self Care: Laundry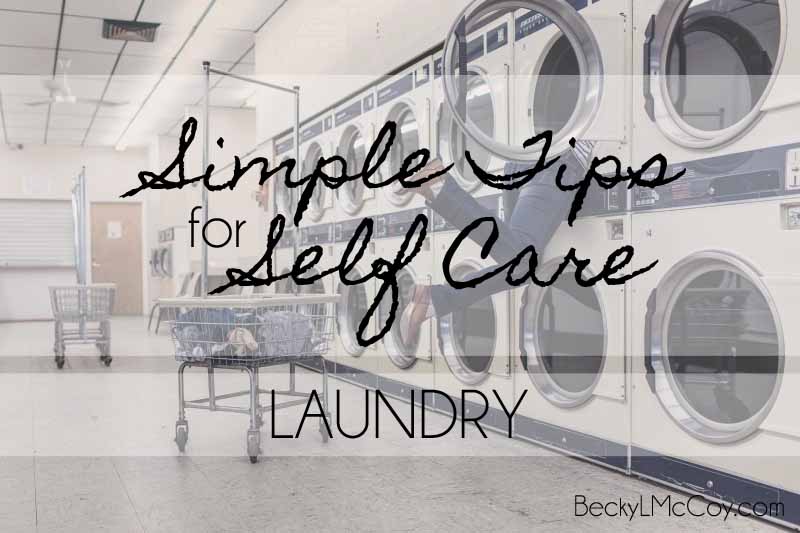 Photo via VisualHunt.com
Here's another simple tip for self care: change up your laundry habits.
I don't mind doing laundry, but I hate folding it and putting it away. I finally seem to be finding a bit of a groove and it's made a huge difference in my stress level over laundry.
1. One laundry basket per bedroom
I started this when my son was born and it's still one of the best household habits I've started. Instead of having one or two laundry baskets that all of our dirty clothes go into, there's a laundry basket in each of our bedrooms. This way, as each load of laundry is washed, dried, and folded, it's still mostly composed of clothes from one person. That makes it easier to make sure it gets put away since there's less sorting to do.
2. Have a basket in the laundry room, too
My washer and dryer are in a closet right near the kitchen and living room. I put a small basket on one of the shelves so that when there are dirty clothes or kitchen towels in the main living areas, they have a basket to go into. I use whatever dirty things are in that basket to top off laundry from our rooms or make a half load of laundry a full load.
3. One bin for clean clothes per person
Similar to tip 1, have a bin per person so that clean, folded clothes can go straight to their room without having to carry one basket all over the house. Our bedrooms are spread out, so one basket of clean clothes wasn't working for me. The motivation for this strategy was to teach my son to put his own clothes away: we haven't gotten to that yet, but the idea is that I can just drop the bin off in his room and he can do the rest.
4. Fold laundry in a central location
Our living room is in the middle of our house (it's a one story ranch). I find that when I fold the laundry there, it's more convenient to get the clean, folded clothes back to their owner. As I've learned from the podcast Happier with Gretchen Rubin, convenience leads to habits, so I only fold the laundry in the living room now!
Podcasts have revolutionized how I get stuff done around the house. Read my post Simple Tips for Self Care: Listen to Podcasts.
5. Put laundry away immediately
If I don't put the laundry away immediately after folding it, it will sit in the basket until we wear it and it's dirty again. Right now, there's a bin of clean, folded clothes in each of our rooms that has been there for almost a week.
6. Wash, dry, and fold at least one load per weekday
I'm still working on this one, but I find that I stay on top of laundry and it's less stressful when I follow it. Some people do one load of laundry from start to finish each day, but I tend to forget and leave the laundry for days, so one load from start to finish per day does not work for me. I fold one load of laundry while another is drying and another is washing. Then the next day, I fold the load I dried, dry the load I washed, and wash a new load. This way, I'm only spending 20 minutes a day on laundry.
Want more help taking care of yourself? Check out more Simple Tips for Self Care.
---
Get exclusive photography tips, family updates, and book recommendations in the monthly newsletter! JOIN HERE
Get 3 Truths (And A Lie) for when life is ridiculously hard