Simple Tips for Self Care: Ask For Help
I've always had a rather high tolerance for stress. People often use the term 'high achieving' for those of us who can somehow juggle a lot of life at once. I often get comments from people who admire my 'strength' or ability to 'do it all'. Well, sorry to disappoint, but I am not super woman.
I can only manage so much on my own and for everything else, I have a bunch of helpers to get me through.
And guess what? Life is so much better when you're part of a community.
Ask for help.
I used to feel like I was a better person or a more worthy person if I was invincible and able to achieve everything. It's almost like I felt more human if I was doing, doing, doing. But I was also barely living. I was so busy "doing" that I couldn't appreciate anything and I certainly wasn't thriving.
While Keith was sick, I couldn't do it all any more and I had to get help. Being helped changed me forever. Now I can't imagine trying to do it all on my own and I want you to experience that freedom, too!
If you're still convinced that you're better off figuring it all out without help, here are some tips for breaking that habit. I promise it's worth it.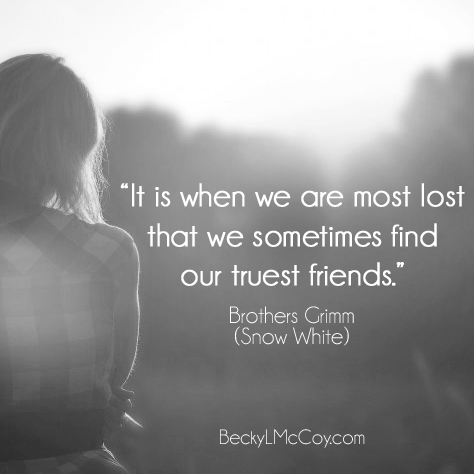 Allow People Use Their Gifts
We all have different strengths and weaknesses (see my post on getting to know yourself) and when we try to do everything on our own, we aren't allowing other people's strengths to compensate for our weaknesses. When we allow people to help in ways they are gifted and we are not, we let them shine in ways we never could.
Develop Deeper Relationships
When we live with the high achieving mindset, even if we are well meaning, we tend to alienate others. There's a lot of pride that comes along with juggling a lot of life. When we start asking for help, we admit weaknesses and become more approachable. Asking for help is the only way to truly show humility.
Make Time for What You Love
If the whole point of self care is taking care of yourself, then you need to make time to do it. When we are so busy managing life that we don't have time for ourselves, we get run down and sick regularly. Ask for help and prioritize your time so that you spend time doing what you love.
---
Learning to take care of yourself? Sign up for my monthly newsletter and don't miss a single Simple Tip for Self Care: SUBSCRIBE
Get 3 Truths (And A Lie) for when life is ridiculously hard