Simple Tips for Self Care: Travel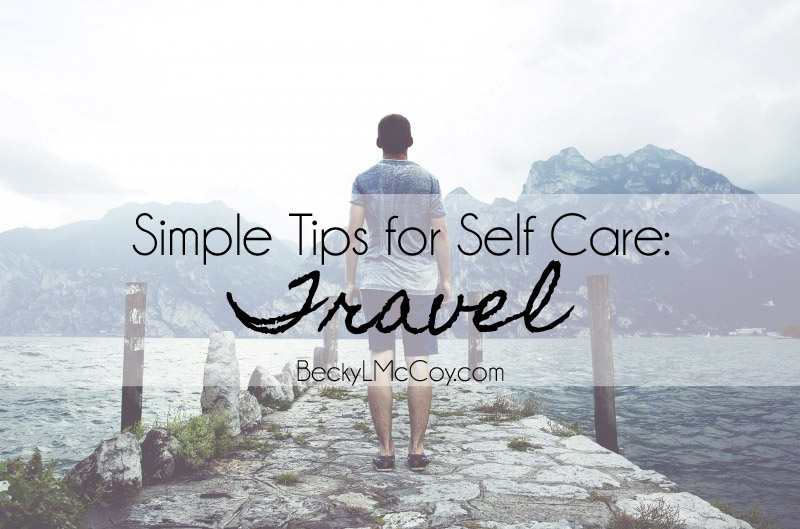 Photo via Visualhunt
This simple tip for self care is one I take very seriously: travel. When Keith was in medical school, a mentor of his advised us to take frequent weekend trips out of the area. "Staycations" don't work for doctors who may bump into patients at the grocery store. The only way to truly unwind is to be away from work, so we traveled.
After Keith passed away, I knew I wanted to do more traveling. There's something about being in a new place, out of the daily routine, and on an adventure that simplifies life. It's that adventurous simplicity that makes me feel more alive.
Actually, the best gift you could've given her was a lifetime of adventures… [Lewis Carroll, Alice in Wonderland]
Your travel doesn't have to be extravagant or far from home. When we lived in Las Vegas, we would stay in a hotel in a different part of town or head to Zion National Park (about two hours away) for the weekend. We've stayed in other peoples' houses, gone camping, and found amazing deals on hotels so that we travel on a budget. On one long road trip, we survived on almost completely Clif Bars and dried fruit.
The point is, traveling doesn't have to be costly. You don't always have to take off work or spend a lot of money. Some of our favorite trips were over a long weekend or even just a day trip.
Travelling – it leaves you speechless, then turns you into a story teller. [Ibn Battuta]
What kinds of trips do you look forward to? Do you travel regularly? What are your favorite travel tips?
Get 3 Truths (And A Lie) for when life is ridiculously hard