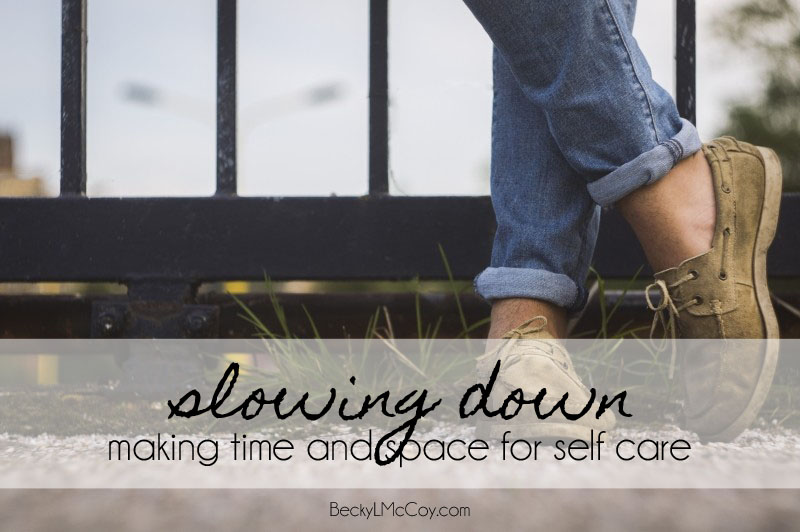 It has been an incredible summer. We've traveled and had all the kinds of wonderful adventures. We had donuts for breakfast and ice cream for dinner.
Fall is just around the corner and I'm already feeling overwhelmed. I want to be available to Caleb as he starts school again and take advantage of the time alone with Libby. I don't want to remember September 2016 as the month where I got a lot done, but we didn't make any memories or as the month when I was too busy or high strung to take care of myself.
So, I'm making a point of lightening the load for a little while.
I'll still be writing and sharing new podcast episodes, just less often. I've got a few projects I'm working on that you're going to love. A little extra time will help me finish and share them with you sooner.
It makes me so happy to see this community of brave people growing and I hope that taking some extra time for me and my family now will only encourage more growth in the future.
Just because I'm slowing down, doesn't mean we can't stay in touch. For the next month or so, the best way to keep up with me and my projects is to be on my email list. If you're not (or you're not sure), you can easily sign up now.
Thank you for your constant encouragement and support.
May we all continue to live more bravely.
Get 3 Truths (And A Lie) for when life is ridiculously hard