What Do You Do With a Vulnerability Hangover?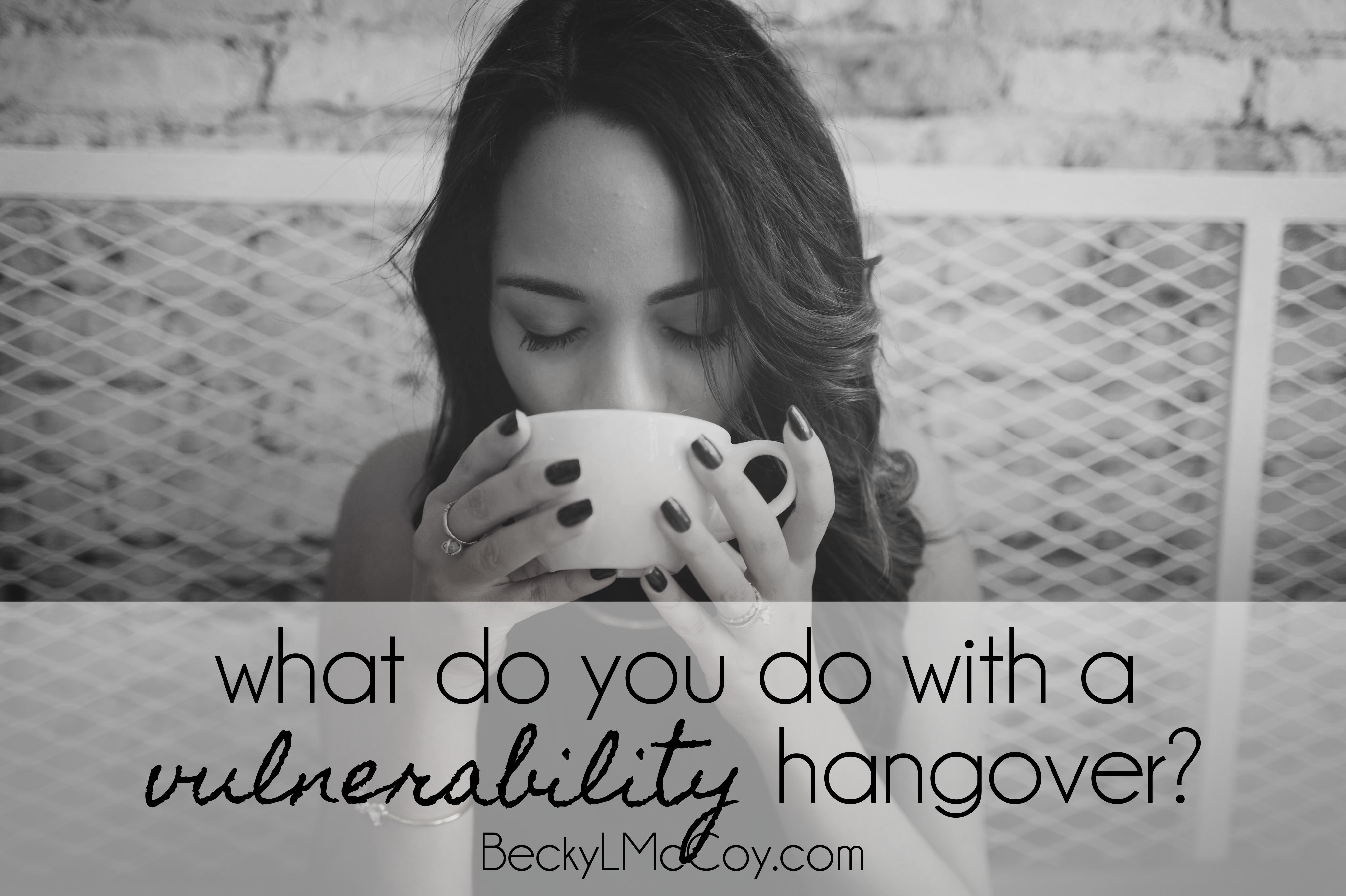 What do you do with a vulnerability hangover? Seriously. I want to know.
Last week, Babble published my response to Patton Oswalt's facebook post about the 102 days since his wife died. From the moment the piece went live, I felt like all of my insides were shaking. Could I call my editor and ask her to revoke the piece? Could I shut my blog down and hide from social media so no one could find me?
Brene Brown talks about the "vulnerability hangover" quite a bit. There are plenty of blog posts and articles that define it. But what do you do when you've got one?
The day I wrote the piece for Babble, I watched the episode from The Office when Jim and Pam get married. I bawled. Here I was, writing this piece about the reality of widowhood while watching a portrayal of the beginning of a wonderful, quirky (albeit fictitious) couple's life together. The irony was overwhelming.
Rabbit trail: Did you know the Halpert-Beasley wedding website is still a thing? I just avoided writing this post for a few minutes by googling it. Just in case you're curious, you should check it out.
The weekend has come and gone and I'm still feeling exposed. That's what a vulnerability hangover is, really: feeling exposed, but having nothing to show for it. Maybe the post will go viral. More likely, it won't. But my heart will still be there, in that post, ready for anyone to read. Just the thought of tens, hundreds, or thousands of people reading those exceptionally raw words makes me shiver.
Have you felt that way? What was the vulnerability hangover like for you? Did you find a cure?
It seems like I may have to ride this one out and awkwardly cower in the corners of life until the waves of attention and emotion have passed. I'm hoping someone out there has a better solution. Help a girl out!
---
Get insider info and thoughts to your inbox and never miss a post. Sign up for my newsletter and let's be friends.
Get 3 Truths (And A Lie) for when life is ridiculously hard