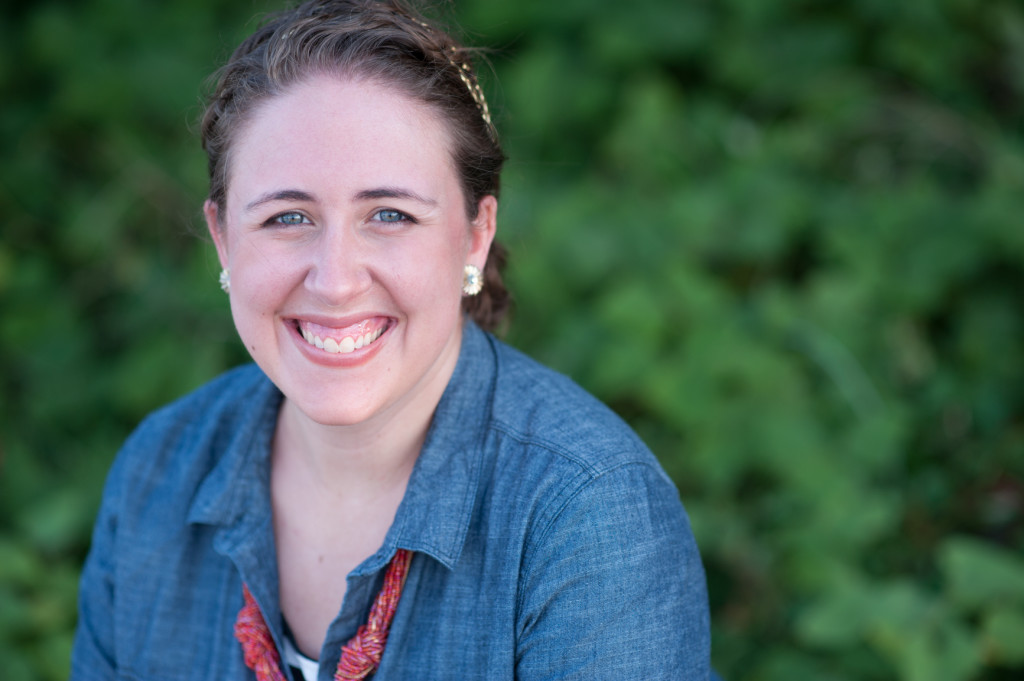 Hi! I'm glad you're here.
I'm Becky. I love going on adventures, getting lost in a good book, tickling my two awesome kiddos, cooking with friends or family hanging out in the kitchen, and eating ice cream. We have a bit of an ice cream obsession in our family.
I started writing in 2010, while in graduate school in New York City. My husband, Keith, and I had suddenly found ourselves without a place to live. We had gotten married not quite two years before, just after Keith went into remission from Anaplastic Large-Cell Lymphoma. We felt like we had already lived through our alloted adult crisis, so scrambling to find temporary places to live for a semester threw us back into the crisis mode we had hoped to avoid for the rest of our lives. I'll always be thankful for the people who let us borrow couches, guest beds, and apartments that semester.
After graduation, we left New York for Las Vegas where Keith was a Family Medicine Resident at Nellis Air Force Base. I found a teaching job and we settled into "real life" (as if the first year of teaching and residency are anything like real life). We struggled to find the right group of friends, but eventually settled in and hoped that life would now be calm and predictable.
It was around that moment when I began having panic attacks. Every so often, I would be paralyzed by the overwhelming anxiety that left me unable to think straight or do much of anything except curl up in bed. Over time, the frequency of the panic attacks increased until I was having at least one a day. I thought about quitting my job, I started going to regular counseling, and, eventually, helped to manage my anxiety with medication.
And then I realized I was angry and I had been for a long time.
I was angry that God would let Keith get sick and that our engagement had been spent in chemo and radiation instead of being excited about our wedding. I was angry that we had been left without a place to live, despite our careful planning. I was angry about every injustice I had ever faced.
I learned how to grieve that year. I learned that I needed to trust that God has a greater plan, but that he could handle my kicking and screaming when I didn't agree with "the plan". I learned to begin to open up and use a little more transparency in my relationships.
In February of 2012, once my anxiety was managed and my anger dealt with, we got pregnant. The chemo Keith had endured had the possibility of leaving us with fertility issues, so we were ecstatic that we had even been able to have a baby. I looked forward to being able to enjoy pregnancy in a way that I hadn't been able to enjoy being engaged.
That June, my parents and sister came out West for a family vacation. We did a whirlwind tour of Zion, Bryce, and Grand Canyon North Rim National Parks. My Dad was having a hard time breathing and was unable to make it to the top of Angel's Landing at Zion. It was discouraging and frustrating for him, but we made the most of their trip and our time together.
In July (in fact, on our fourth wedding anniversary), my dad told us he had cancer and was in the diagnosis process. In August he had surgery to have a large tumor removed and it was given the diagnosis of Liposarcoma. I was able to spend a few weeks back East with my family before heading back to Las Vegas to prepare for our son's arrival. As my due date grew closer, it became clear that my dad couldn't fight the cancer much longer. After much thinking and praying, we decided with my doctor that we needed to induce labor and give my dad and my son (his first grandchild) the chance to meet.
Caleb Michael was named for my dad's character and given my dad's name for a middle name. I called as the contractions increased to tell my dad the special name we had been keeping a secret. When I hung up, something deep inside me knew that my son and my dad would never meet. Caleb was born the evening of October 30 and my dad died early on the morning of October 31, 3,000 miles away.
Anything I thought I knew about grieving got thrown out the window.
Life was bittersweet. My sister-in-law came to help us transition to parenthood while my in laws helped my mom back in Connecticut. We had this perfect little boy who came at such a raw time in life. I couldn't understand why I couldn't have my dad and my son. It felt as if I'd had to trade one in for the other. I spent much of the next year completely numb to what had happened and pretended that I was managing just fine.
June of 2013, Keith graduated residency and we got stationed at Andrews Air Force Base, just outside of Washington, D.C. We looked forward to being back East again and putting the struggles of our years in the desert behind us.
We bought our first house, found a great church, made some wonderful friends, and explored our new city. It was a year of fresh starts. We made new memories and spent time with my mom and sister figuring out what our family looked like without my dad's presence. I found a local studio where I was able to teach dance and yoga – two things I hadn't been able to pursue for several years. Caleb and I found a group of moms and kids that began to feel like family. Life was good and exactly what we had hoped for.
In June 2014, I felt horrible. I had no energy and felt generally miserable. I took 6-7 pregnancy tests over the course of two weeks, but all were negative, so I began to panic that maybe my family history of ovarian cancer was rearing its ugly head.
I took one last pregnancy test on Father's Day and it came back positive. Keith giggled and danced through the house. I'm pretty sure I burst into tears. The timing meant I would probably be giving birth while Keith was deployed somewhere far away. It took me almost the entire first trimester to work through those fears. I told Keith I was also terrified someone else was going to get sick and die before I gave birth. He assured me my fear was silly and that everything would be fine.
I spent the last days of our Labor Day vacation in tears because I knew we were about to be faced with a new challenge.
Come October, Keith was exhausted all the time. He started waking up in pools of sweat each morning. I knew the worst was coming true.
The next two months were spent traveling to doctor's appointments, procedures, and tests. The week before Christmas, he was given a diagnosis of Adenocarcinoma of Unknown Primary (no tests or procedures were able to locate a tumor, but there was evidence of it spreading). After doing some research of our own, we hoped that he had about a year to live. All I wanted was for him to have a year with our baby girl.
We spent Christmas with our families and anticipated heading back home to make plans to start an aggressive chemo treatment.
On New Year's Eve, Keith was admitted to the hospital and we discovered that he was in extreme hypoxia (low blood oxygen levels) and was put on oxygen. With each day of his hospital stay, his condition declined dramatically and midday, Monday, January 5th, he told his nurse and I that it was time for him to go to heaven.
He was gone an hour later.
I returned home to a house full of friends and neighbors delivering meals, inflatable mattresses, and ice cream (my people know me). In the midst of chaos, life had changed forever. I found myself a single mom of a barely two year old and still eight months pregnant.
The grief I had learned to practice a couple years before was becoming a habit.
The next month was full of anger and confusion. I knew God was sovereign, but I couldn't help but think he hadn't paid attention and left me in a nightmare.
In fact, at one point in college, I had told God I would gladly handle any situation, but pleaded that he never left me a widow with young children.
On the morning of February 4, I woke up in contractions. I had a repeat c-section scheduled for the 11th and wasn't due until after Valentine's Day, so I didn't believe I was really in labor. My mom had only arrived a couple days earlier and our plan for Caleb during delivery wasn't yet in place. After 10 hours of contractions that were getting worse, we dropped Caleb off at a friend's house and headed to the hospital.
Suddenly, sitting in a delivery room, the weight of life hit me. I sobbed and wanted it all to go away. I shouldn't be giving birth without Keith. I shouldn't be raising two kids without their dad. I couldn't handle the thought of laboring any more and exhaustion hit like a semi truck. My wonderful and kind OB helped me think clearly and we decided that getting the baby out as quickly and safely as possible was of utmost importance. Both my and the baby's heart rates were elevated and creeping higher, so I waddled into the operating room and cried on the table as I had flashbacks to Caleb's birth and the loss of my dad.
Elizabeth "Libby" Grace was born soon after and kicked the doctor on her way out. I knew there was going to be something special about this feisty little girl, just as her brother had been a bit of joyful medicine as an infant.
Keith and I had chosen her name together, soon after finding out she was a girl. Elizabeth aptly means "dedicated to God", but Keith and I decided together that she needed a spunky nickname, so she has been Libby ever since. She was given Keith's grandmother's first name and the middle name of Grace as a memorial to all the ways that God has been and will continue to be gracious to us.
The kids and I moved back to Connecticut to be closer to family, I ran a half marathon in Keith's memory, and we've stumbled through figuring out what our life looks like now. This is not the life I dreamed of when I thought of adulthood as a kid, but there is sweetness and depth to this broken life that has become so dear to me.
My hope is for this space to be a community of encouragers who are determined to walk through hard things courageously (even if we trip 10 or 20 times along the way).
✕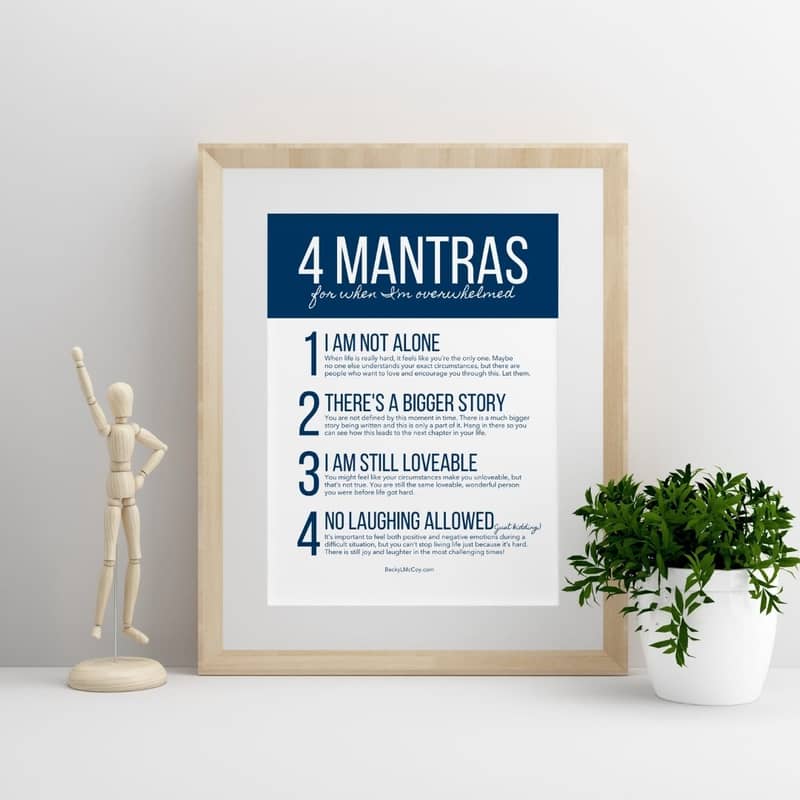 Get 4 Mantras For When I'm Overwhelmed