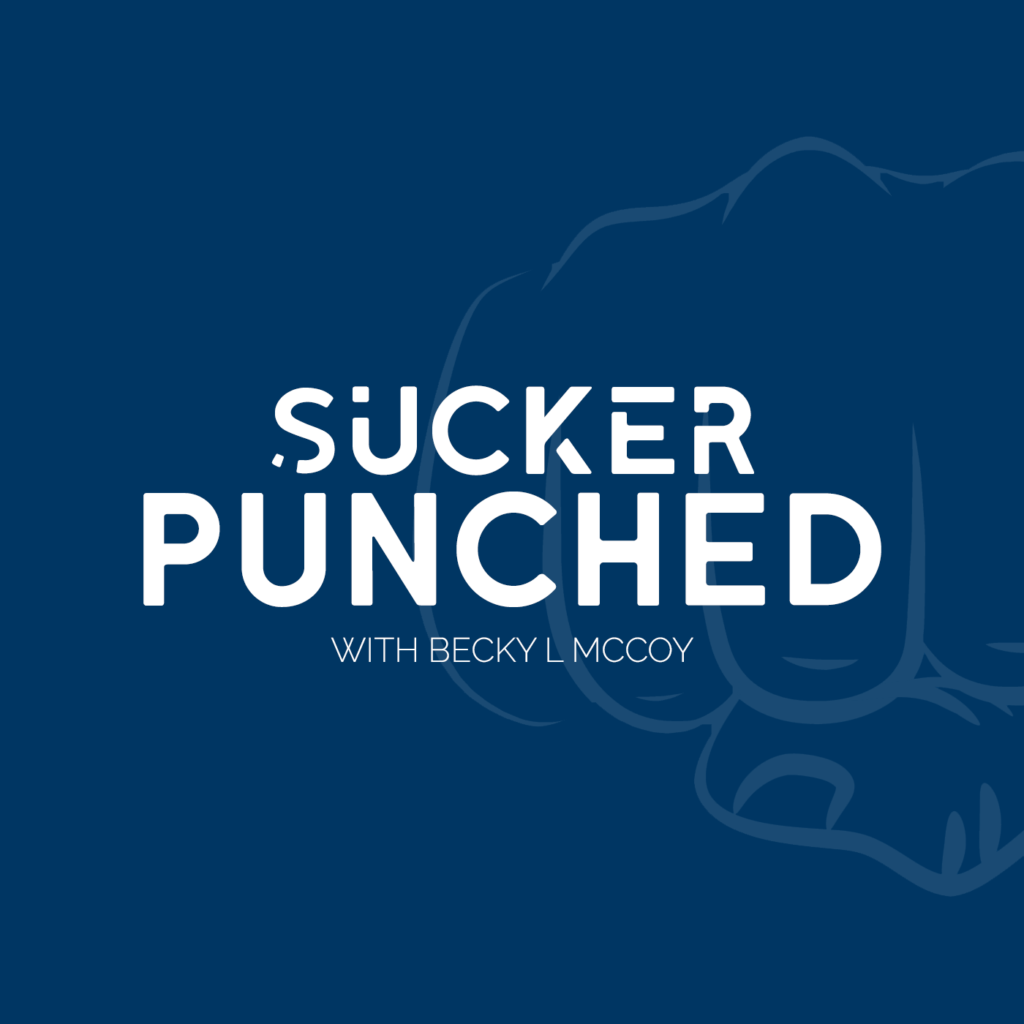 Have you ever felt like you're in a season of life that's unbearable?
Do you feel like no one understands?
Does it seem like you'll never survive?
Adulting is hard; live bravely.
We don't expect life to be so hard. Suffering is for other people. And then loss and disappointment knock us flat like a sucker punch. Join Becky L McCoy for weekly thoughts on how to navigate life's hardest moments and give yourself permission to see how brave you already are. Get cozy with a cup of coffee or clean the house while you listen.
Check out the episode guide and show notes and subscribe in iTunes (iOS) or Stitcher (Android).
Be sure to rate, review, and share so other people can find Sucker Punched!
Interested in hearing about a specific topic or from a specific guest on the Sucker Punched podcast?
Please send an email to podcast@BeckyLMcCoy.com. We always try to get back to you ASAP, but if you don't hear from us within 30 days, feel free to resend!