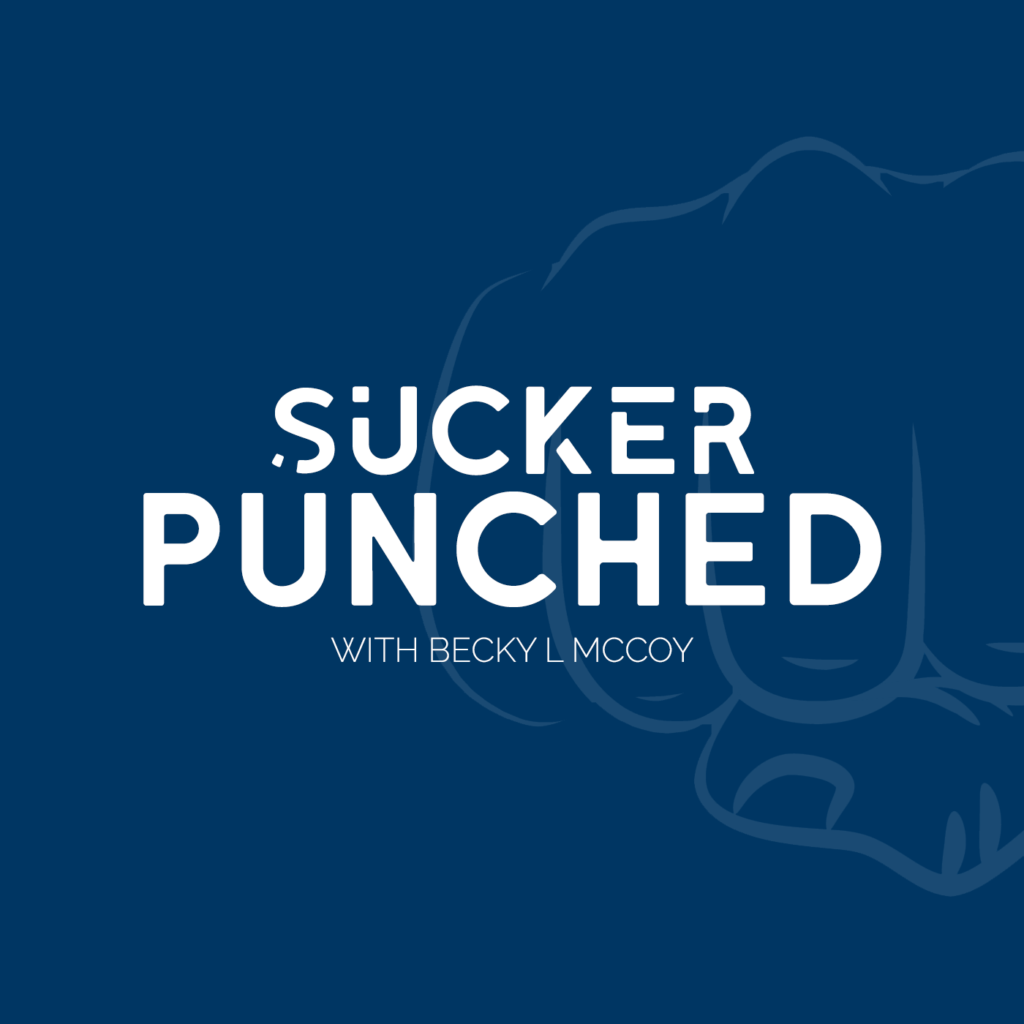 Have you ever felt like you're in a season of life that's unbearable?
Do you feel like no one understands?
Does it seem like you'll never survive?
Adulting is hard.
We don't expect life to be so hard. Suffering is for other people. And then loss and disappointment knock us flat like a sucker punch. Join Becky L McCoy as her guests share their stories of hard moments in life and how they are choosing to live bravely and authentically. Get cozy with a cup of coffee or clean the house while you listen. Either way, join in and consider sharing your Sucker Punched story with us.
Subscribe in Spotify, iTunes (iOS) or Stitcher (Android). Be sure to rate, review, and share so other people can find Sucker Punched!
✕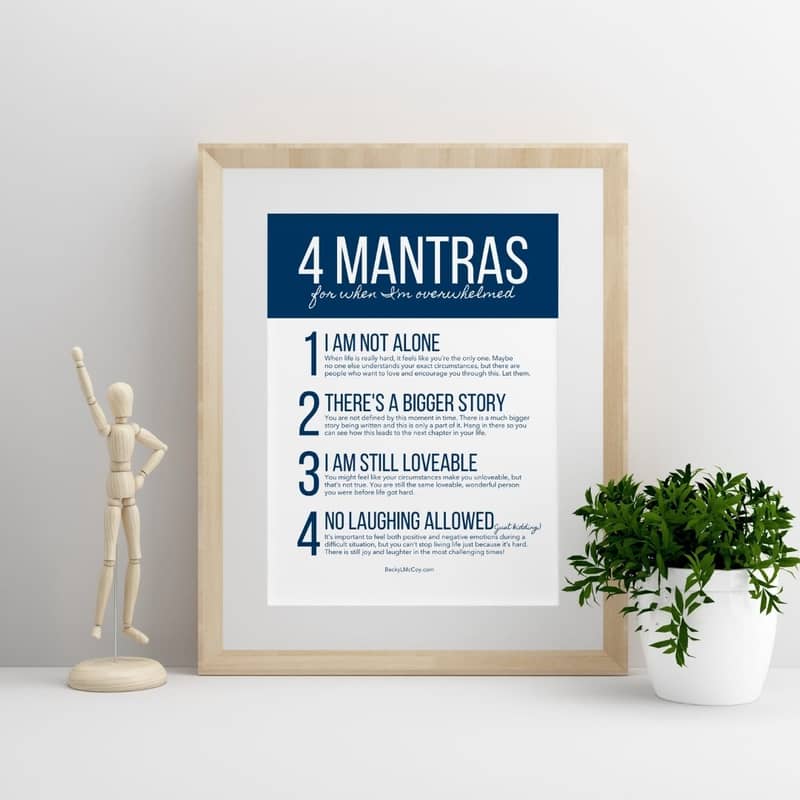 Get 4 Mantras For When I'm Overwhelmed
Interested in sharing your story on the Sucker Punched podcast?
Please send an email to podcast@BeckyLMcCoy.com including:
The series you are submitting your story to.
A brief summary of your story.
Your website, social media info, etc. (if applicable)
If your story is a good fit, you'll receive a response within 30 days. If you don't hear back, please consider submitting again in the future.
Upcoming podcast series:
Holding a grudge/Resentment
Weary/Burned Out