Ep. 89 For When You Want to Support a Grieving Friend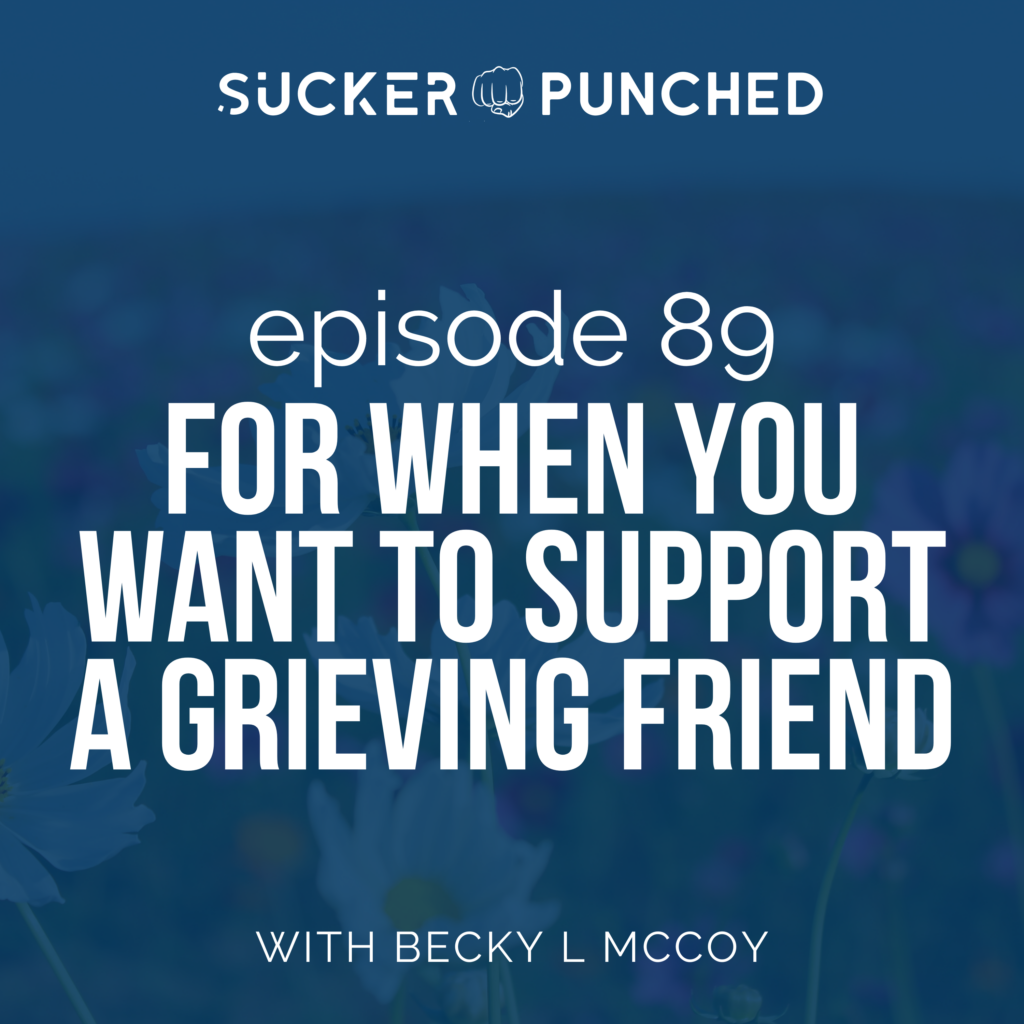 You've experienced a great loss and it's so overwhelming that you have to make life really small for awhile, just to survive. What do you do when you disappear from life for long enough that you're not sure if the people, places, and things you love most will be patient enough to wait for you?
CLICK HERE TO DOWNLOAD THE TRANSCRIPT FOR THIS EPISODE
STUFF MENTIONED IN THIS EPISODE:
DoorDash:BeckyLMcCoy.com/DoorDash
Grief Library: http://BeckyLMcCoy.com/GriefLibrary
4 Mantras for When I'm Overwhelmed: BeckyLMcCoy.com/4mantras
FIND BECKY ONLINE:
Website: BeckyLMcCoy.com
Social Media: @BeckyLMcCoy
Subscribe, rate, review, and share this podcast with the resilient people in your life!
Links may be affiliate links, so you're supporting this podcast when you buy through them. Thanks!