Ep. 84 For When Grief Hits From Out of Nowhere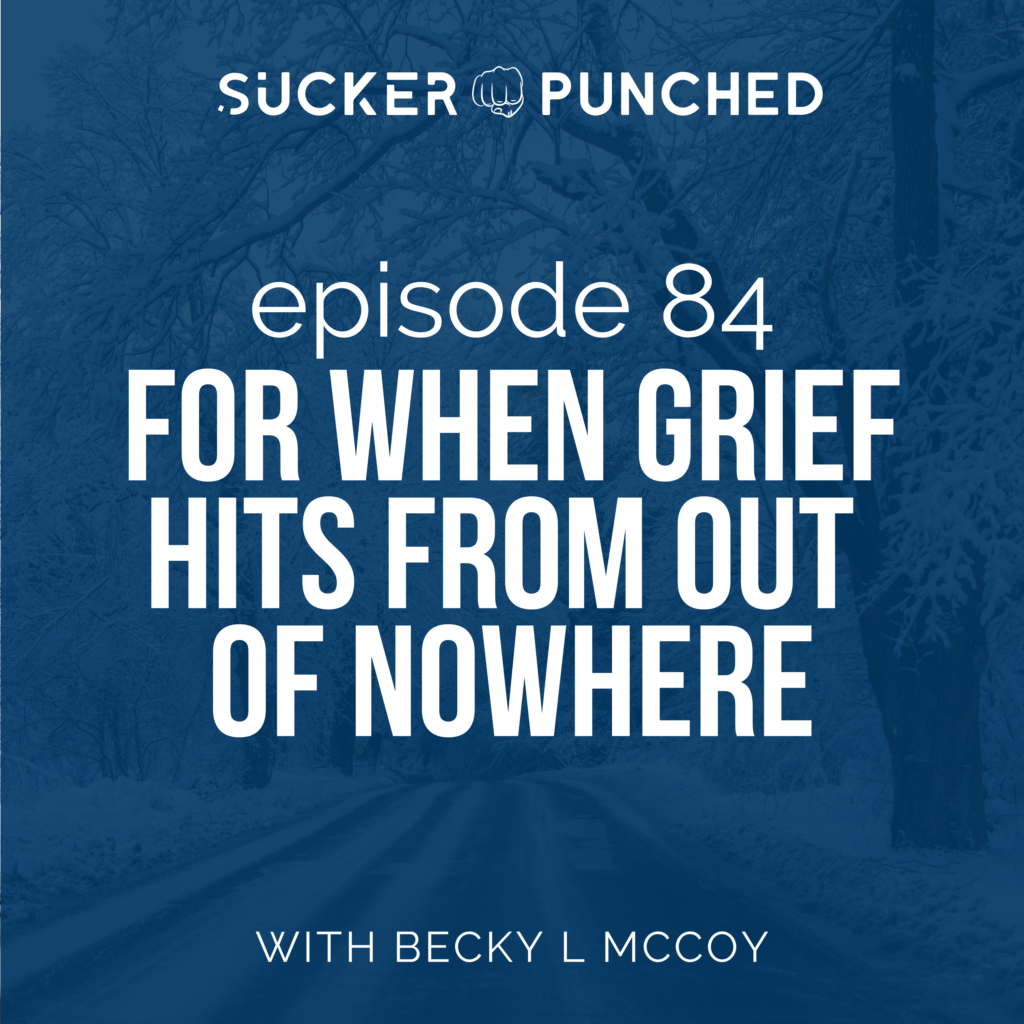 When you've experienced a great loss, it takes some time to get back on your feet again. You're not the same as before the loss, but you're doing your best. And then, seemingly, from out of nowhere, a grief trigger runs you over, leaving you feeling like you're back at square one.


CLICK HERE TO DOWNLOAD THE TRANSCRIPT FOR THIS EPISODE
STUFF MENTIONED IN THIS EPISODE:
Atlas Tea Club: BeckyLMcCoy.com/Atlas
The Cure for Sorrow by Jan Richardson
Your Grief, Your Way: A Year of Practical Guidance and Comfort After Loss by Shelby Forsythia
Grief Library: http://BeckyLMcCoy.com/GriefLibrary
4 Mantras for When I'm Overwhelmed: BeckyLMcCoy.com/4mantras
FIND BECKY ONLINE:
Website: BeckyLMcCoy.com
Social Media: @BeckyLMcCoy
Subscribe, rate, review, and share this podcast with the resilient people in your life!
Links may be affiliate links, so you're supporting this podcast when you buy through them. Thanks!