You keep saying you're going to take some time for yourself.
To read a book.
Make a new friend.
Take a nap.

But you keep getting distracted by the "shoulds":
There's always more laundry you should do.
More dishes.
More errands.
More.
More.
More.
And you feel like you'll never catch up.
It's time for an afternoon off.
Gather with other brave women to
take a deep breath
eat a delicious meal
meet new friends
learn something new
leave with a fresh confidence and new friends
Join Becky L McCoy
and the BRAVEtogether community for
Afternoon Tea
Saturday, May 5th
12:30-3:30pm
Spicer Mansion
Mystic, CT
✕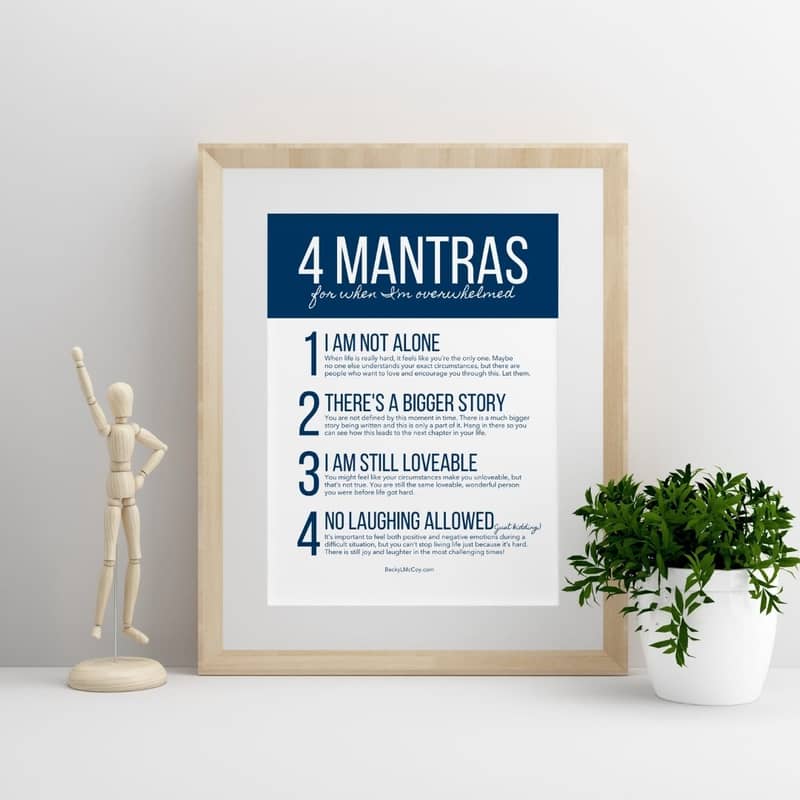 Get 4 Mantras For When I'm Overwhelmed