4 Mantras For When I'm Overwhelmed
If life is really hard for you right now, I wish I could reach through the screen and give you a giant hug. Since I can't, I wrote down my 4 Mantras For When I'm Overwhelmed; you can print it out and hang it where you'll see it often so you can be reminded that YOU CAN DO THIS.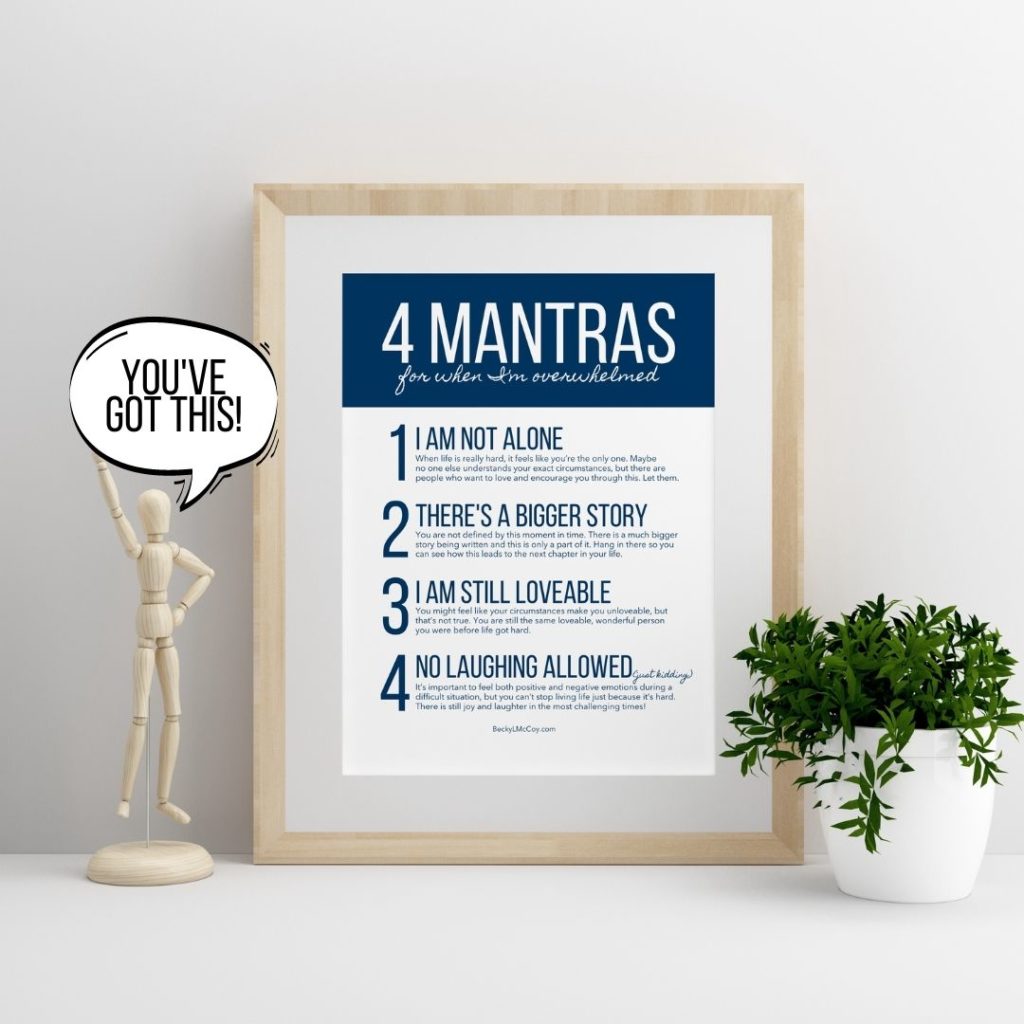 1. I AM NOT ALONE
When life is really hard, it feels like you're the only one. Maybe no one else understands your exact circumstances, but there are people who want to love and encourage you through this. Let them.
2. THERE'S A BIGGER STORY
You are not defined by this moment in time. There is a much bigger story being written and this is only a part of it. Hang in there so you can see how this leads to the next chapter in your life.
3. I AM STILL LOVEABLE
You might feel like your circumstances make you unloveable, but that's not true. You are still the same loveable, wonderful person you were before life got hard.
4. NO LAUGHING ALLOWED
(just kidding)
It's important to feel both positive and negative emotions during a difficult situation, but you can't stop living life just because it's hard. There is still joy and laughter in the most challenging times!
---

Ready for some encouragement? You're just two clicks away from your own copy of my 4 Mantras For When I'm Overwhelmed.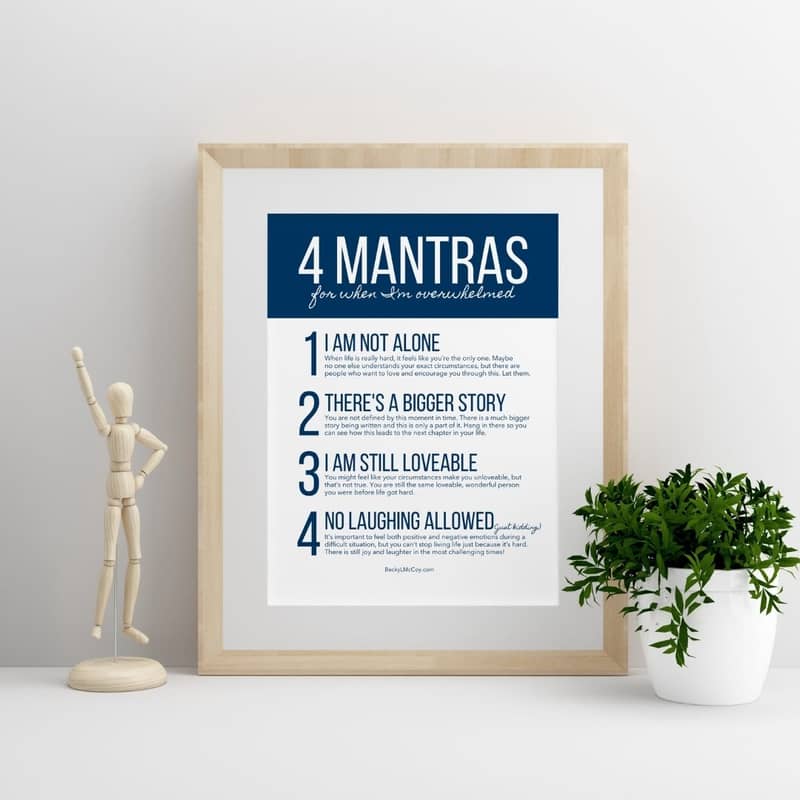 Get 4 Mantras For When I'm Overwhelmed