Ep. 24 – Jen Bayreuther & Nina Buttermore; Live Podcast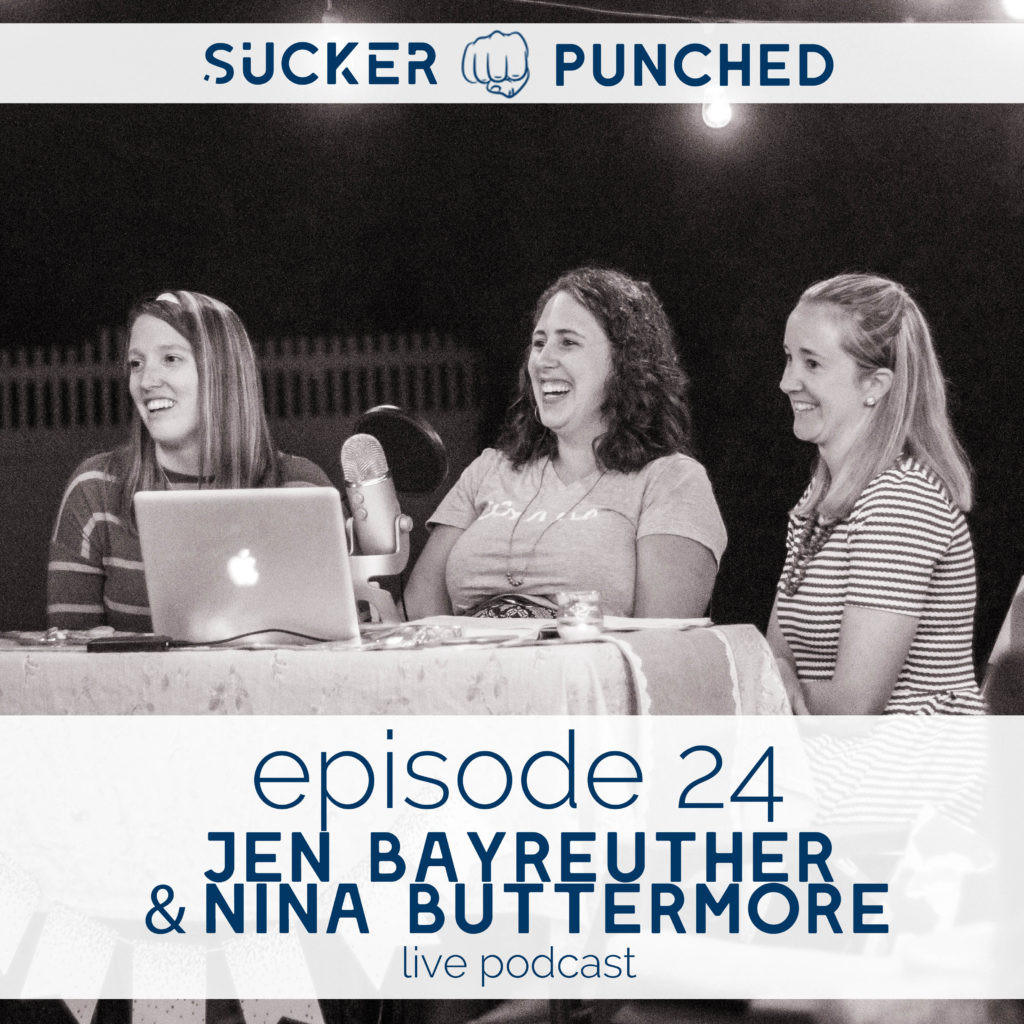 Jen, Nina, and I recorded this episode during our live podcast even September 3, 2016. It's an honor to help these brave women share their stories of grace during times of transition. Nina is a mom of two wonderful girls, one with her and one in heaven, and has just transitioned to staying home after 16 years of working. It's hard to not be seeing the students she's worked with for the last several years as a speech therapist, but she is excited to be home with baby Lennox and spend the time caring for her, since she did not get that time with her first daughter, Audie. Nina finds grace everywhere in her more simpler life and is thankful for this season. Jen, on the other hand, has added a baby, a small business, and homeschooling responsibilities to her life this year. While her life may be crazier than it was before, Jen is glad for how enriched their lives are. She says their family is more busy with three little girls, a business, and homeschooling, but they are having so much fun.
Connect with Becky:
BLOG: BeckyLMcCoy.com
FACEBOOK: facebook.com/BeckyLMcCoy
TWITTER: twitter.com/BeckyLMcCoy
INSTAGRAM: instagram.com/BeckyLMcCoy
NEWSLETTER: eepurl.com/bBOHH1
Share your Sucker Punched story at BeckyLMcCoy.com/Submissions Please subscribe to and rate this podcast to help others find Sucker Punched.
NOTE: Sucker Punched is the podcast formerly known as Stories of Unfolding Grace