For When You Bring Your Grief Into The New Year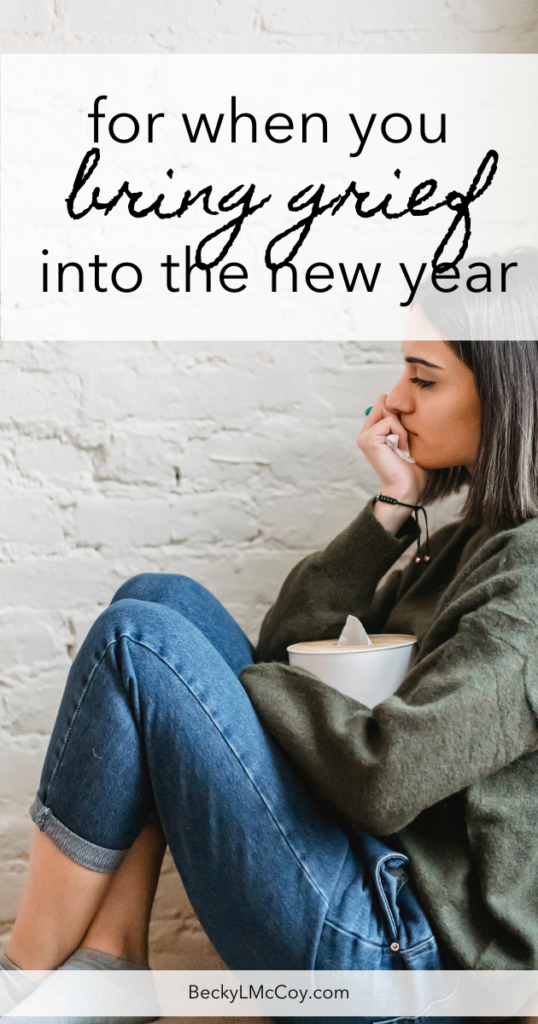 In 2014, my husband was admitted to the hospital on New Year's Eve. He'd recently been diagnosed with an untreatable, incurable type of cancer, but we thought we would have more than a couple months left. Initially, they just wanted to keep him for observation for a day or two, but he died on January 5, 2015. We spent that New Year's together, in his hospital room, not realizing it was the last. The nurses had found me an extra hospital bed they could fit in his room and – between his being sick and my being eight months pregnant – we were asleep by 9 pm. We even missed the festive flutes of sparkling apple juice at midnight.
As I adjusted to being a solo parent, I dreaded the moment when the calendar would turn to 2016. I knew the memories would rush back of those five days we spent in the hospital, saying goodbye. And, honestly? It was really difficult. The flashbacks were intense and my body remembered the heart palpitations and contractions that got progressively worse through those days; I had an almost-one-year-old to prove that I was no longer pregnant, but my body had not forgotten what it felt like to be my husband's caregiver through the end of his life.
This year, on the eighth anniversary of Keith's death, I went out to lunch with a friend who recently lost her husband and we reflected on what it is like to grieve your partner while raising children that bring joy and remind you of all the reasons you love their dad (and the quirks they seem to have inherited as well). We marveled at how we became different women the moment our husband's died and wondered what they would think if our husbands could see us now.
She took a deep breath, and told me what I know is true for so many grieving people: the turning of the calendar is a reminder that you carry your grief into the new year when you would rather have your person.
If, in this new year you are afraid of moving on, think instead of moving forward, carrying them with you.
If you fear the memories, the ones that make you feel warm and full of life, know they are still real, they still happened, and they are still full of love.
If remembering the pain, the suffering, the initial moments, days, and months of grief is overwhelming you, remember those things with gentleness — you did your best, just like you're doing your best now.
If no one else does, say their name. They were special and they always will be.
If nothing else, know that it's okay to fall apart.
It's okay to taste the bitter.
Savor the sweet.
Because the reality and tension of life is that it's all bittersweet.
Here are two books about grief I think you might appreciate: A Hole in the World by Amanda Held Opelt and Notes on Grief by Chimamanda Ngozi Adichie. There are so many more books I'd like to recommend, so I've listed and linked them all at BeckyLMcCoy.com/GriefLibrary.
Links may be affiliate links, which means when you use them you help support the work I do. Thanks for help keeping the lights on!
---
Get more encouragement like this straight to your inbox. Sign up below.
✕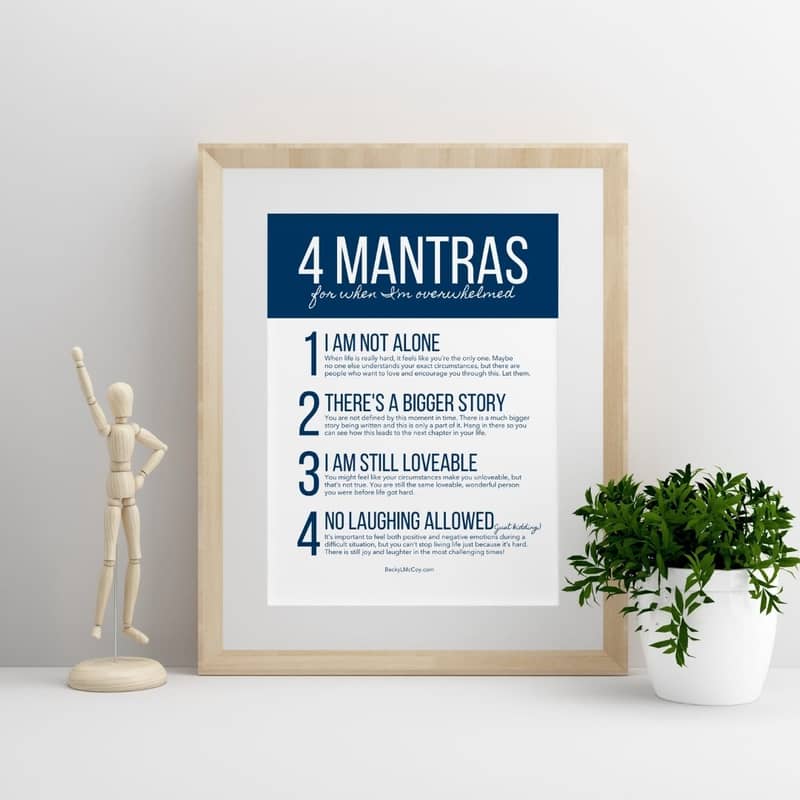 Get 4 Mantras For When I'm Overwhelmed