I wish I could have a cozy little library with big comfy chairs, a crackling fire place, and all the hot cocoa, tea, and coffee a person could want. The library would be filled with books on grief: books to learn about grief and stories that help you feel less alone. Since that's not reality, here's a non-exhaustive list of the books I would include:
The AfterGrief by Hope Edelman
Bearing the Unbearable: Love, Loss, and the Heartbreaking Path of Grief by Dr. Joanne Cacciatore
The Cure for Sorrow by Jan Richardson
Everything I Never Told You by Celeste Ng
Finding Meaning: The Sixth Stage of Grief by David Kessler
A Grief Disguised by Jerry Sittser
Grief is Love by Marisa Renee Lee
A Grief Observed by C.S. Lewis
Grief One Day at a Time: 365 Meditations to Help You Heal After Loss by Dr Alan Wolfelt
Hannah Coulter by Wendell Berry
Harry's Trees by Jon Cohen
A Hole in the World by Amanda Held Opelt
Hope: A User's Manual by MaryAnn McKibben Dana
It's OK That You're Not OK: Meeting Grief and Loss in a Culture That Doesn't Understand by Megan Devine
Notes on Grief by Chimamanda Ngoni Adichie
Try Softer by Aundi Kolber
Understanding Your Grief by Dr Alan Wolfelt
Your Grief, Your Way: A Year of Practical Guidance and Comfort After Loss by Shelby Forsythia
Are there any books you would add?
Links may be affiliate links.
✕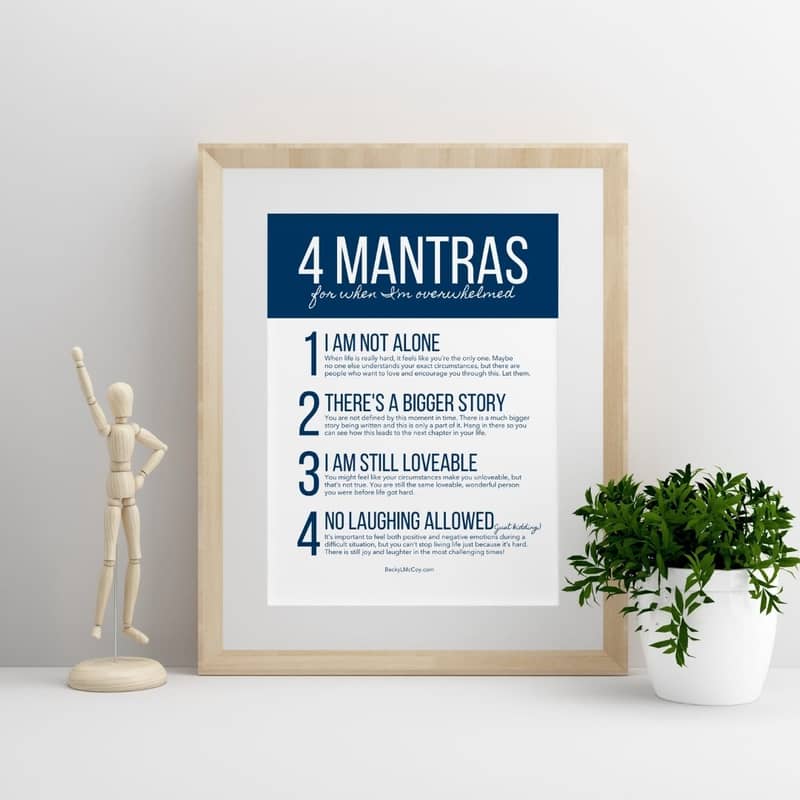 Get 4 Mantras For When I'm Overwhelmed