What to do with your weakness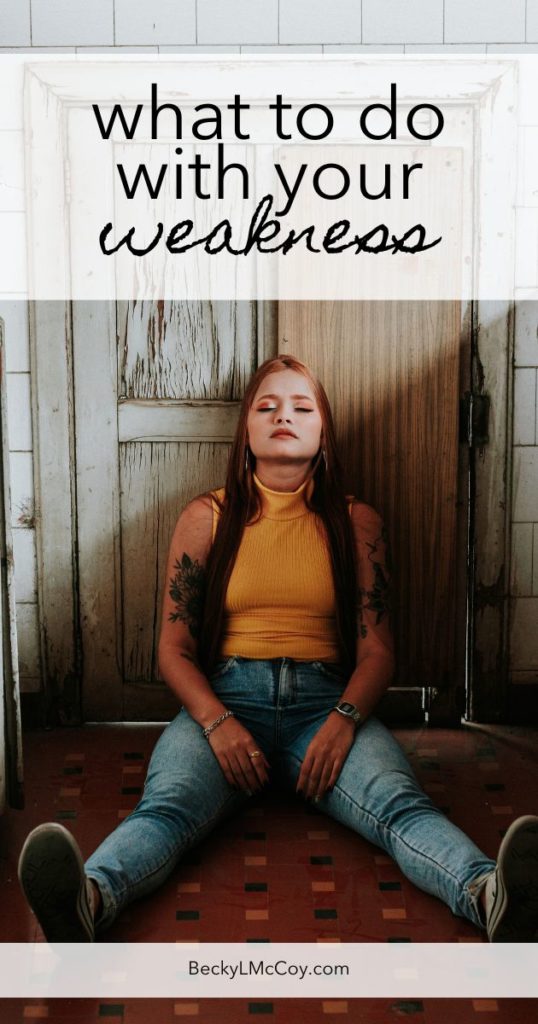 When it comes to friendship, there's some kind of unspoken fear that we have to have it all together or our friends won't want to be our friends anymore. Do you find yourself worrying that if your friends could see your *insert weakness, fault, or fear here* they'd go running? What if friendship was less about two perfect people finding each other and more about finding the people who compliment and fit in with your own humanity?
The song "I'd Like To Teach The World to Sing" of 1971 Coca-Cola commercial fame was making a big comeback when I was in elementary school in the 90s. I remember standing on the steps of the local museum as we sang it for one of our chorus concerts. And, while I tend to be more of a cynic than a hippie, that song wormed its way into my heart. I still hear the "la la la la la"s echoing in the foyer when I visit that museum.
I think it's the picture painted in the third verse:
I'd like to see the world for once

All standing hand in hand

And hear them echo through the hills

For peace throughout the land
When I think of why we need each other, I see us standing hand in hand, ideally with our feet on the equator, animated in the style of School House Rock.
I'm being silly but there's something there.
The image of people holding hands as far as the eye can see reminds me that being human is a beautiful thing. And it's the holding hands part that is like a neon signs that says, "it's okay if you aren't perfect! We're all holding each other up!"
When I'm face to face with my weaknesses, I'm not out of luck, forced to chin up and push though – someone grabs my hand and walks through it with me. And when I notice the people around me struggling, I grab their hands, too.
My weaknesses might be your areas of strength. My strengths can fill in your gaps.
Being human isn't a liability: it just means we need each other.
Here are three books to help you be vulnerable in your friendships: Big Friendship by Aminitou Sow and Ann Friedman, Friendship in the Age of Loneliness by Adam Smiley Poswolsky, and The Art of Showing Up by Rachel Wilkerson Miller
Links may be affiliate links, which means when you use them you help support the work I do. Thanks for help keeping the lights on!
---
Get more encouragement like this straight to your inbox. Sign up below.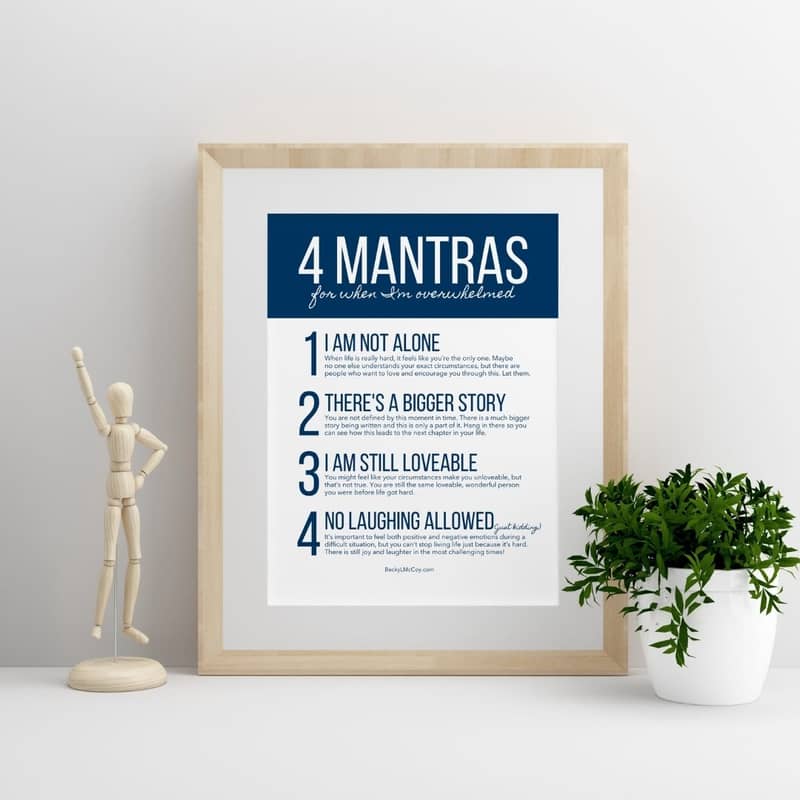 Get 4 Mantras For When I'm Overwhelmed