When Your Heart Feels Scraped Open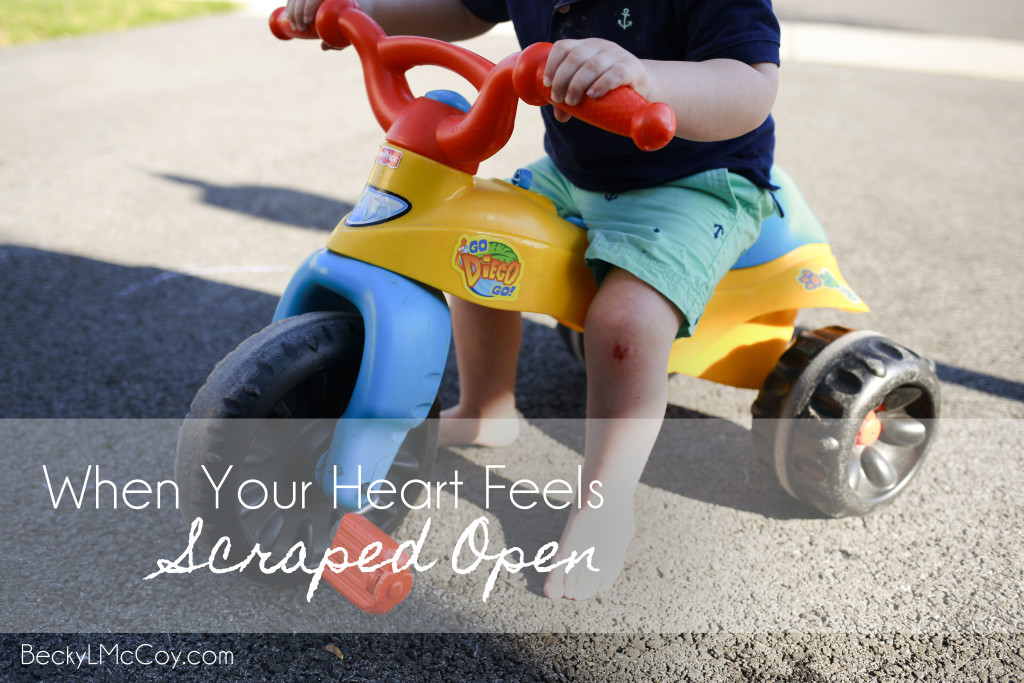 When I was in Kindergarten I remember being impressed with the fact that my knees were constantly scraped open. I laugh now thinking about how it was because of my inability to walk anywhere without tripping over myself. Regardless of how I achieved the look, I had scars on my knees until 5th grade.
My heart feels a lot like my kindergarten knees lately. I'm doing what I can to move through life, but seem to constantly stumble and gain a few more bumps and bruises before I get up and keep moving. I know that my wounds will heal and I may or may not be left with scars, but for now, they hurt.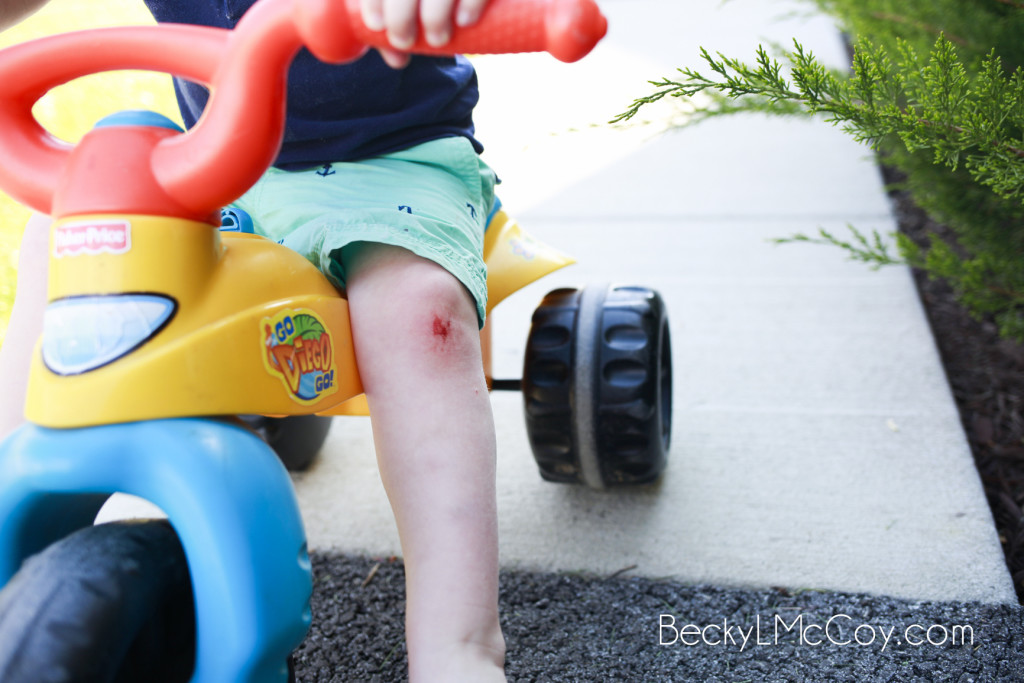 These heart wounds don't always hurt; some days I forget they're there. Some days feel normal: we eat meals, have play dates, fight over nap time, read books, run errands, and do other regular activities and chores. On those days, I remember that life can be boring and I quite like boring compared to the constant high stress of the last ten years or so. And then there are days like today: exhausting, stressful, and sad reminders that my heart has been scraped open like a young child's knees. Every thought, movement, and activity renders the pain of loss, fresh once again, and I'm left counting down the minutes until the kids are in bed and I can attempt to process the hurt, find something to make me laugh, and manage to get to sleep a little bit early.
I don't ever know what kind of day I'm going to have.
Grief is funny like that: you can have weeks of good days and feel like you're finally past the worst of it, when something seemingly innocent trips you up like an invisible speed bump. There's no way to prepare for the bad days other than to know that they are inevitable and they will inevitably pass as well.
People remark regularly on my strength. Don't be deceived: I don't feel strong and haven't chosen to be strong as much as I have chosen not to be destroyed by my circumstances. I'm not allowing life to happen at me. We each have the choice to either be wrecked by the bad things in life or to stand in spite of them. I am the protagonist in my own story and I know that the one who is writing my story has already written in a wonderful ending (even if the journey there is harrowing and difficult).
My story isn't really about the scrapes and cuts and bruises anyways. My story is about the healing and the redemption of the hurt. It's about being able to say, "See! The author was right! There is a good ending and I made it despite the challenges I had to face."
I hope that my journey might encourage you in yours. We all have a challenge that we are facing: will you let the bruises and scrapes destroy you or merely slow you down?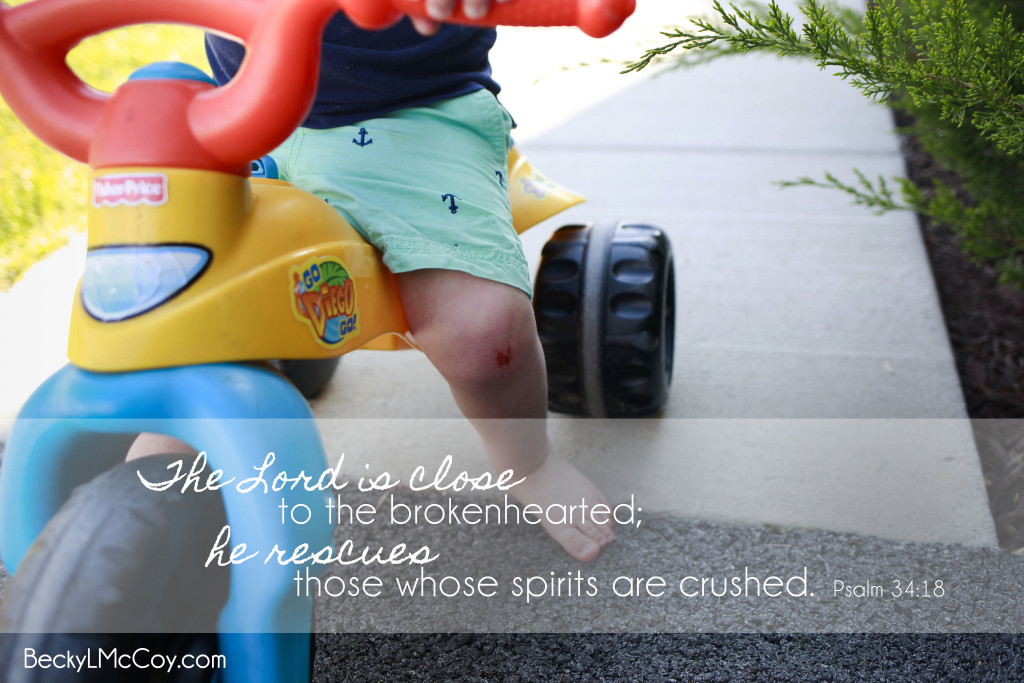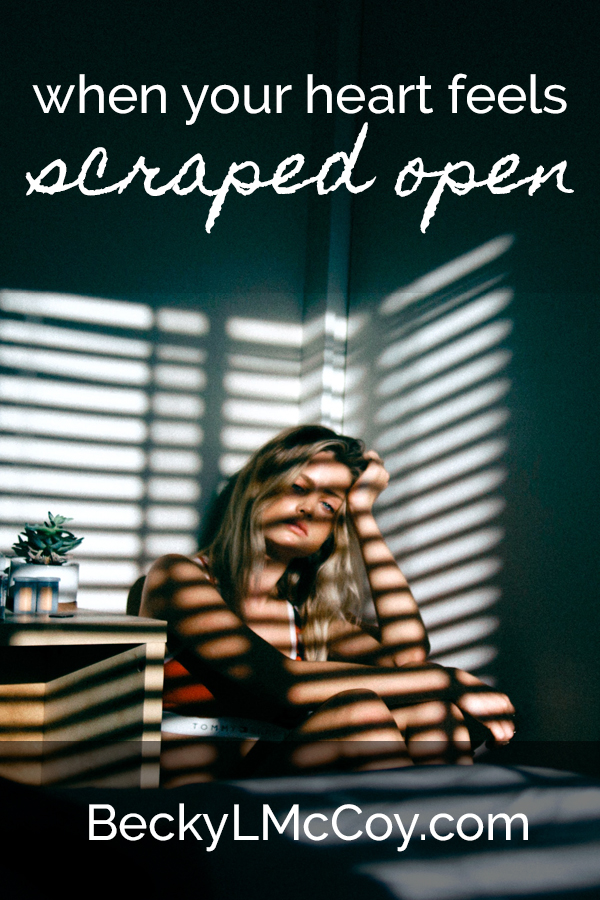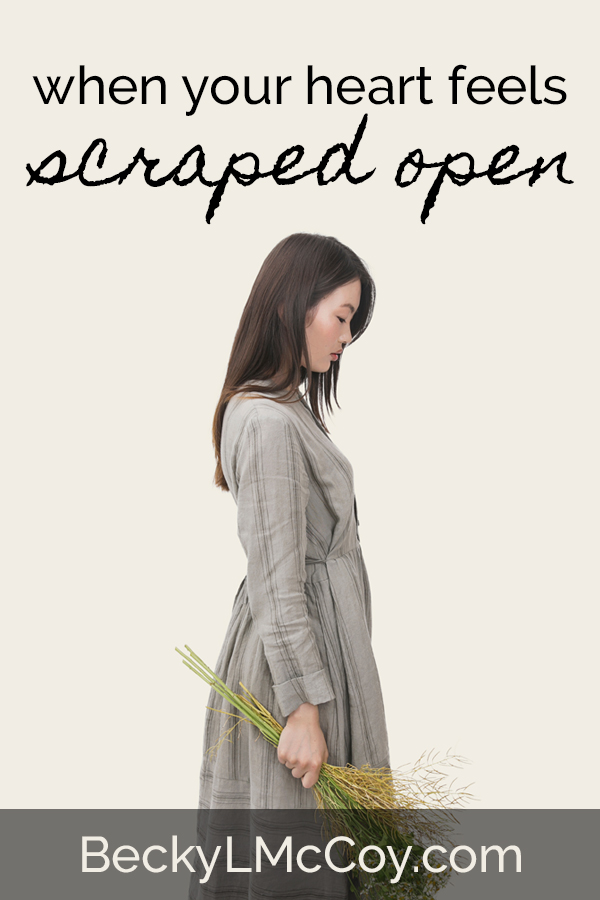 ---
Even when your heart is sore, you can keep moving. Get your FREE copy of 3 Truths (and a lie) For When Life Is Ridiculously Hard
✕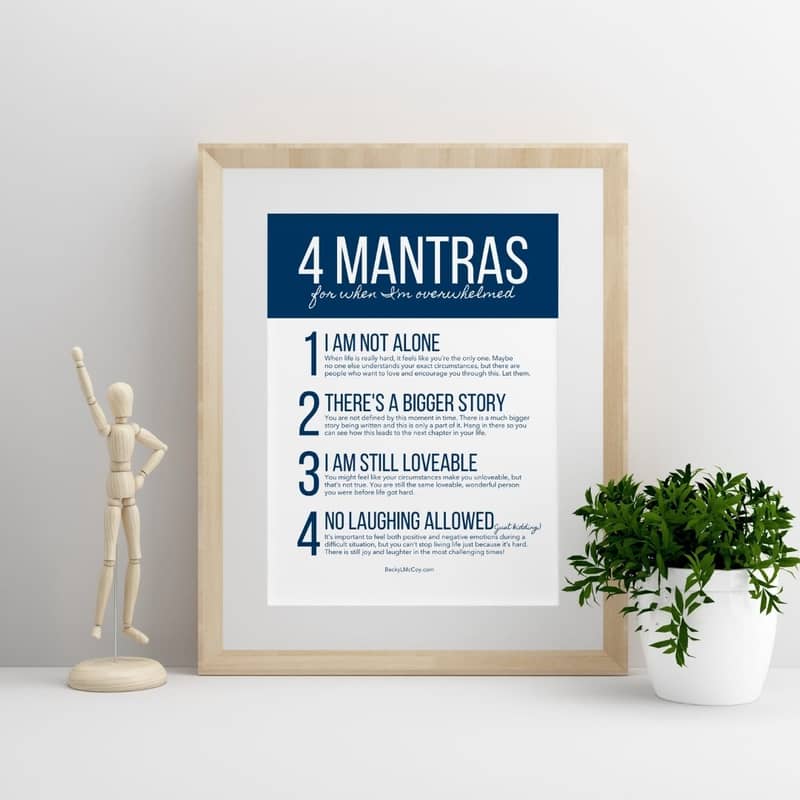 Get 4 Mantras For When I'm Overwhelmed