Ep. 01 – Becky L McCoy; Anxiety, Depression, & Feeling Unloveable
Becky, the host of Sucker Punched, shares her battle with an anxiety disorder and how grace showed up in relationships with her husband and friends.
Becky's Fun Question Answers:
What are you loving right now? 'Big Magic' by Elizabeth Gilbert
What's your favorite meal right now? Asian Pear Slaw from Spice Market
What are you doing to take care of yourself? Being more intentional with my schedule and making my bathroom more spa like.
What are you doing to be brave? I'm working on a book proposal and learning to 'promote' myself. It can feel yucky and egocentric, but I'm learning to trust that people actually do want to read what I write.
Connect with Becky:
Share your Sucker Punched story at BeckyLMcCoy.com/Submissions
(Please subscribe to and rate this podcast to help others find Sucker Punched)
NOTE: Sucker Punched is the podcast formerly known as Stories of Unfolding Grace.
✕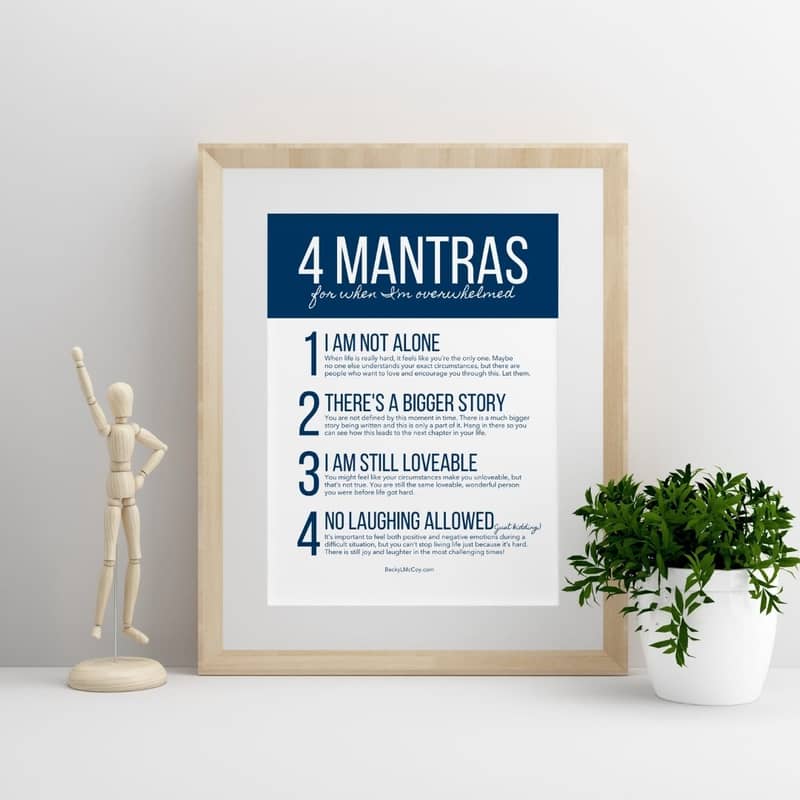 Get 4 Mantras For When I'm Overwhelmed